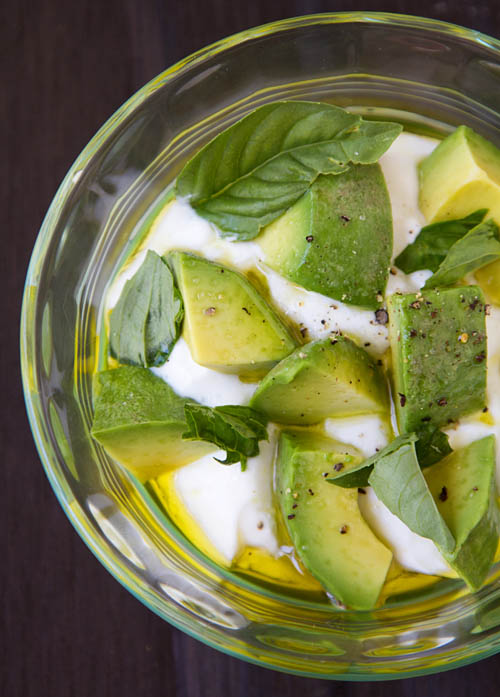 With Mother's Day quickly approaching, I wanted to share a savory yogurt parfait that is so simple that even your kids could whip it up.  (Just think breakfast in bed for mom!)  The parfait will leave you feeling refreshed and ready to face the day.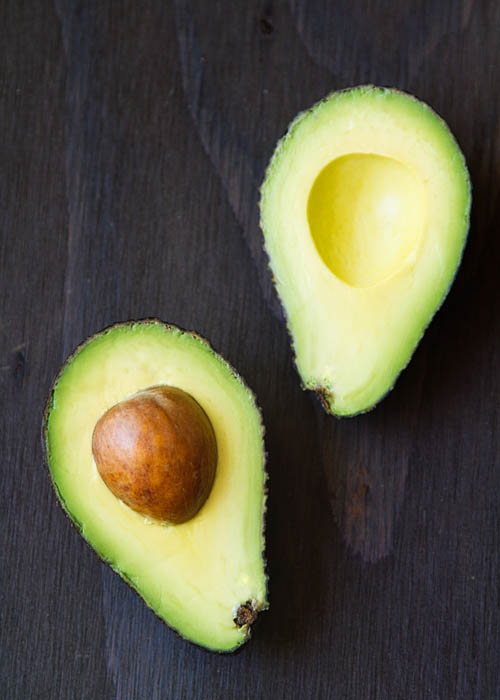 David Fairchild, an American botanist, once said that "the avocado is a food without rival among the fruits, the veritable fruit of paradise." Mr. Fairchild wouldn't receive any arguments from the Fuji household, as we are all ardent avocado lovers.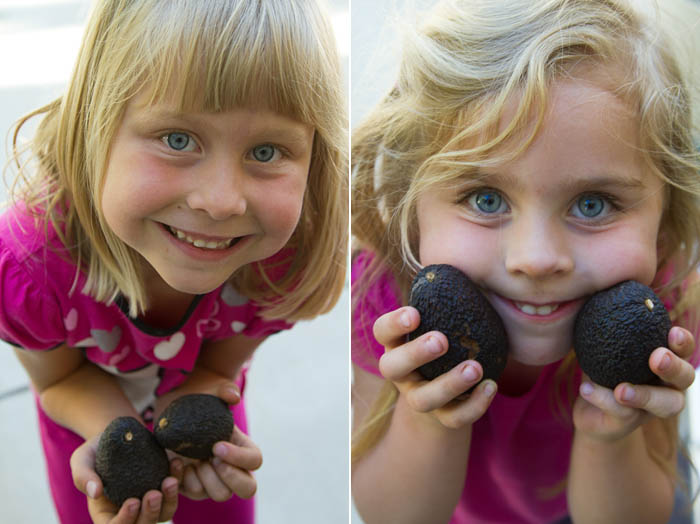 Hass avocados, which are currently in season, contain more monounsaturated fats than many of the other varieties.  According to the Mayo Clinic, "Studies show that eating foods rich in monounsaturated fats improves blood cholesterol levels, which can decrease your risk of heart disease."   Avocados provide nearly 20 essential nutrients, including potassium, B vitamins, fiber, folic acid, lutein, potassium, and vitamin E.  All of those nutrients, plus the incredible creamy richness of the fruit, make the avocado a favorite around here, especially if they come from our friends at California Avocados Direct, an online store that ships freshly picked California avocados directly to your door!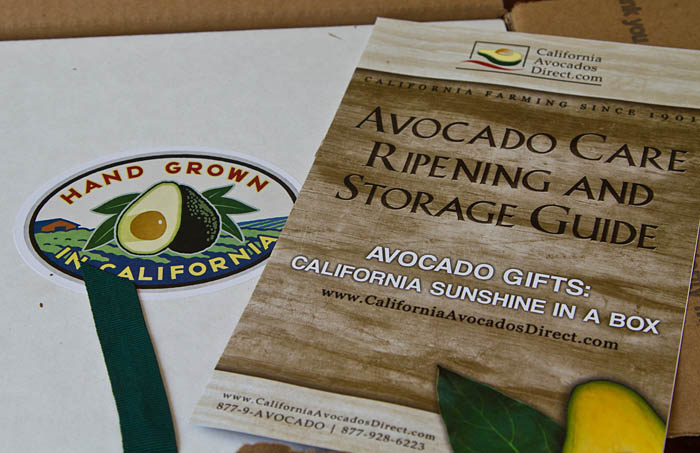 The avocados come from my avocado sister's avocado ranch, and there is magic going on at that ranch, because these are easily the best avocados I've ever eaten in my entire life.  It helps that they hand pick each avocado for their gift boxes, so they only send out the best of the best.  When avocados are picked they are rock hard, making them the perfect fruit to ship, as they can take anywhere from 7 to 14 days to ripen.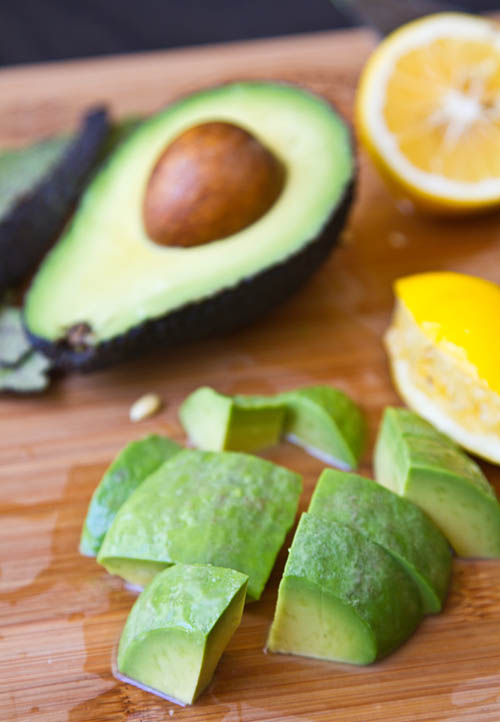 In April the oil content in avocados is lower than later in the season, and so the fruit will take longer to soften than later on when the oil content is higher.  Isn't that cool?  Sorry, I'm such an avocado nerd, I can't help myself!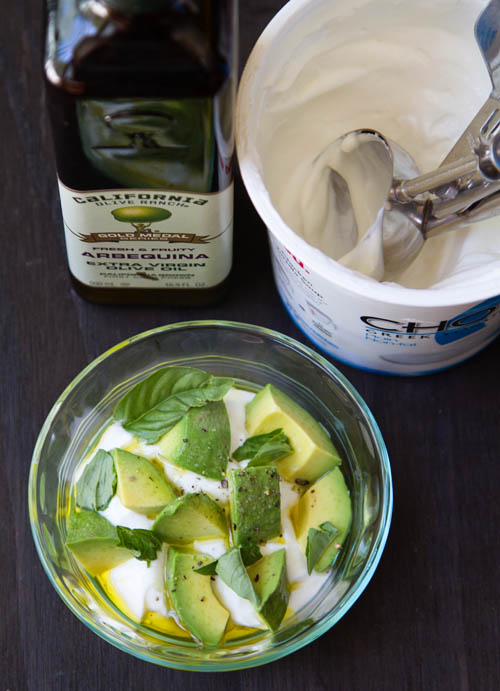 So here's my recipe for Avocado Basil Greek Yogurt Parfaits.  And because I think avocados make the perfect Mother's day gift, I'm partnering up with California Avocados Direct to give away a box of the most gorgeous jumbo Hass avocados.  Giveaway details after the recipe!

Print This Recipe
Avocado and Basil Greek Yogurt Parfait
Makes 2 servings
1 medium Hass avocado
1 meyer lemon
1 cup plain Greek yogurt (we like using Chobani)
4 teaspoons extra virgin olive oil
1/2 teaspoon salt
1/2 teaspoon freshly ground black pepper
10 fresh basil leaves
1. Cut the avocado into large chunks and sprinkle with the juice of the meyer lemon.
2. Split the Greek yogurt into two bowls. Top each bowl of yogurt with half of the avocado chunks, olive oil, salt, and freshly ground black pepper.
3. Tear the basil leaves into pieces and garnish the parfaits with the pieces. Serve.
=======================================
California Hass Avocados Giveaway
There will be one (1) lucky winner who will receive a Big & Tall gift box (box of 8 jumbo Hass avocados) from California Avocados Direct.
Rules: The giveaway will close Wednesday, May 8, 2013 at 12:00 am PST.  The giveaway is open to readers with a US mailing address. The winner will be chosen randomly and notified by email. The winner will have 48 hours to respond before another winner is chosen.  To enter, please follow the steps below.  Good luck!!