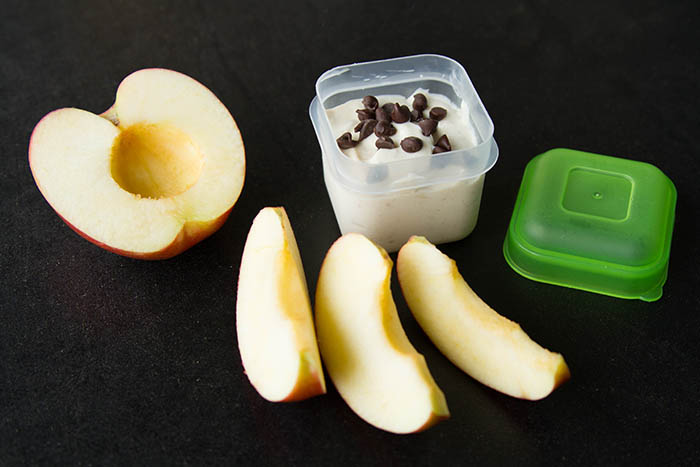 We are coming to the end of our fourth week of school here in Utah.  This is about the point where I start to run out of steam on lunchbox ideas and it's time to re-motivate myself and make a plan for the four weeks to come.  Who else is running out of steam?  Raise your hand, come on, don't be shy!  The fact of the matter is, unless you want to pack the same thing in your kids' lunch boxes day in and day out, lunch box packing requires some brainstorming, planning, and even a bit of strategy now and then!  Enter Laura Fuentes, founder and CEO of MOMables.com, a company that helps parents make fresh school lunches their kids will love through a subscription based program that delivers weekly menu plans to your inbox each week, taking care of all the brainstorming, planning, and yes, strategy, for you.  Laura is a force to reckoned with—crazy talented and super nice—a deadly combination!  And now she has added to her arsenal of lunch box weapons by writing an awesome book, The Best Homemade Kids' Lunches on the Planet, filled with even more tools, strategies, and recipes to make packing lunches a cinch.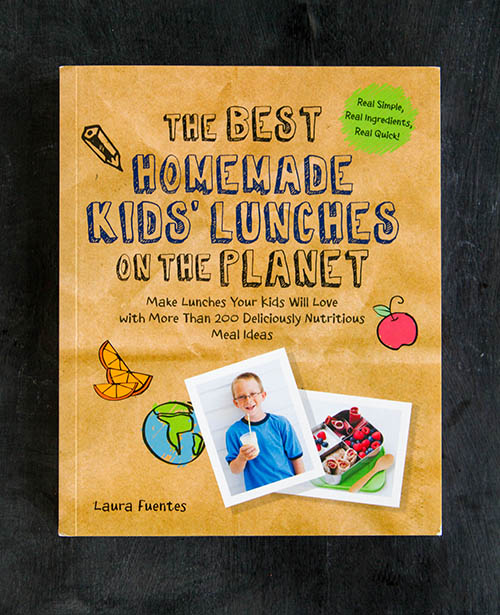 I have been supplementing the Fujilings' bentos for the past few weeks with ideas and recipes from Laura's book, and everything we have tried has gone over with flying colors.  One of the things that I love about Laura's approach to food is that of introducing real foods to your family.  She recognizes that getting kids to eat whole foods can sometimes be a challenge and incorporates tips and tricks on how to do so throughout the entire book.  The book even has a chapter dedicated to feeding picky eaters.  The book ends with a section on meal planning, which includes a feedback chart that lists all the recipes in the book with sets of 5 stars to be colored in according to your kids' ratings, a section for notes, and bubbles to fill in for whether or not you would make it again.  I love this detail because the charts make it super easy to quickly scan what you've made in the past that was an absolute hit or a flop, making future planning easy.
Two of the recipes that went over especially well with the Fujilings were The Hulk (Green Smoothie) and the Cookie Dough Dip.  Laura includes a handful of different smoothie recipes, along with my favorite tip: "Freeze smoothies in plastic freezer jars.  Pull them out when you need them or throw them inside a lunch bag in the morning.  They will act as an ice-pack and be smoothie consistency by lunch!"  Yep, that's exactly how it worked!  I made a batch the night before and stuck them in the freezer so that they were rock solid by morning.  My kids said they were nice and slushy at lunchtime, and I didn't have to bother with including a separate ice pack to keep things cold that day!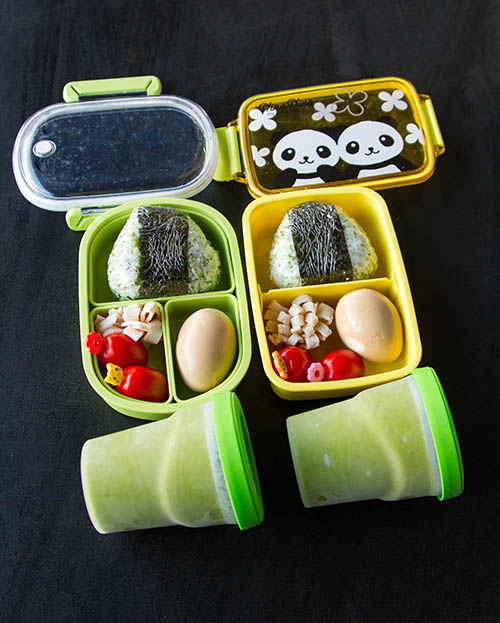 The cookie dough dip is a great way to help your kids feel like they're getting an extra special treat without filling them up with extra sugars and empty calories.  Plus, it's a great way to pack one more serving of fruit into their day!  The dip is a mix of vanilla Greek yogurt, almond butter, maple syrup, and a sprinkling of mini chocolate chips.  My girls are in classes that have children with severe nut allergies, so we are  a no-nut zone.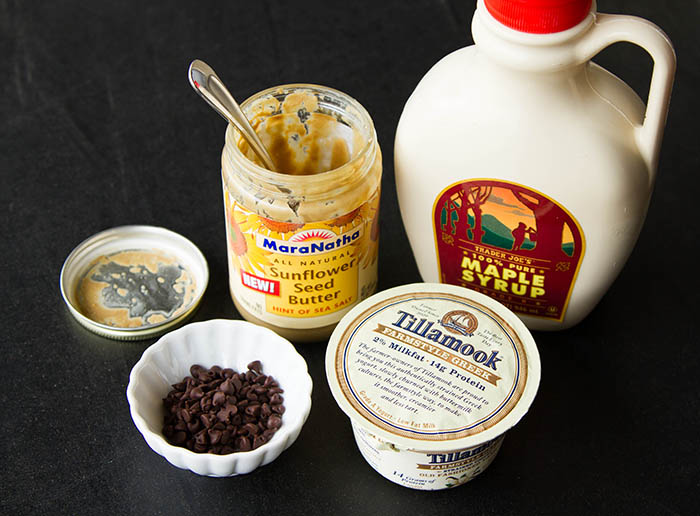 I substituted sunbutter for the almond butter and the dip was still fabulous.  I used one of the single serving containers of Tillamook vanilla Greek yogurt and just mixed the ingredients right in the container, making one less dish I needed to clean up.  This dip is especially fabulous eaten with apple slices, making it a perfect lunchbox addition for fall!  Whether you're a lunch box packing pro, a newbie, or just someone in need of new ideas, this book has something for everyone, so go order a copy and get strategizing!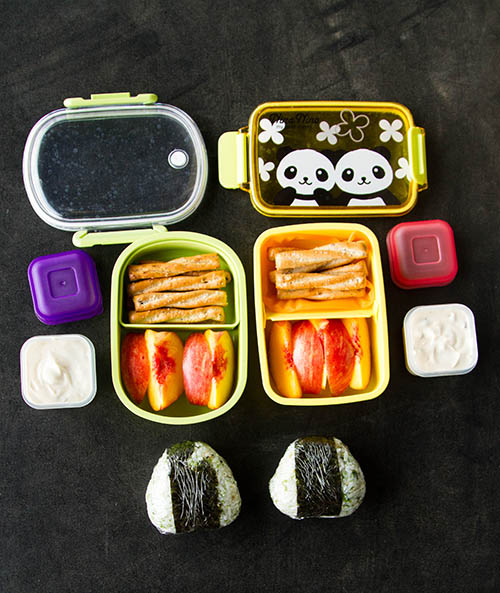 Print This Recipe
Cookie Dough Dip
Recipe used with permission, from The Best Homemade Kids' Lunches On the Planet, by Laura Fuentes
Makes 1 serving
6 ounces (170 g) vanilla Greek yogurt
1 tablespoon (16 g) almond butter
1 teaspoon maple syrup
2 teaspoons (7 g) mini chocolate chips
In a small bowl, stir together Greek yogurt, almond butter, and maple syrup. Sprinkle with mini chocolate chips and serve.
*Recipe Notes: This makes enough dip for 2 smaller servings, if your kids are younger like mine!  Not a fan of almond butter?  Substitute your favorite nut or seed butter instead!
===================================================
*Disclosure: I was provided a review copy of the book at no cost to me. I was not required to review the book on receipt, nor did I receive any further compensation. All opinions and experiences are my own!