Post brought to you in partnership with Kokoro Care Packages.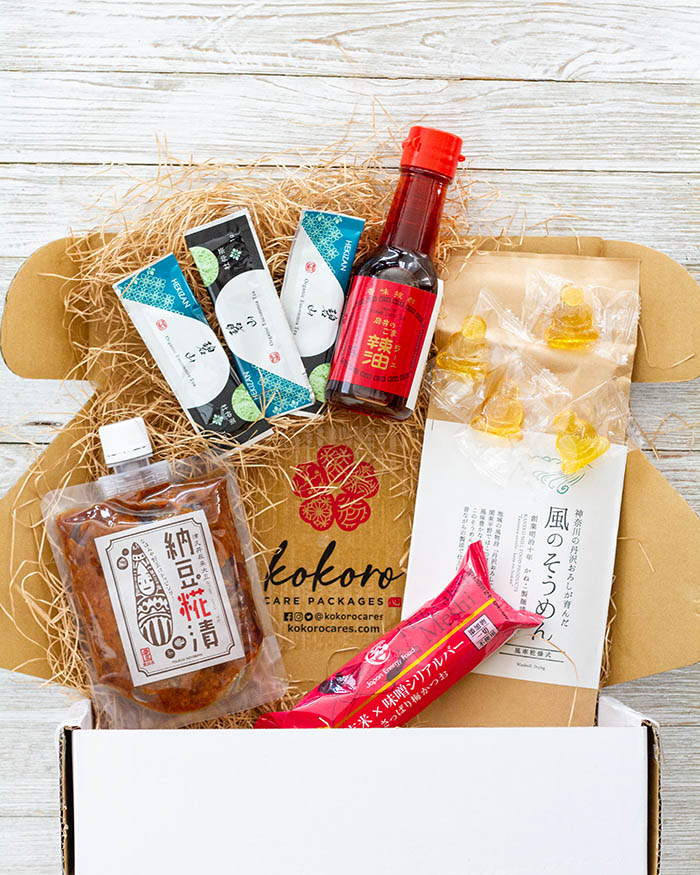 I have a special place in my heart for Kanagawa Prefecture in Japan (the prefecture located just south of Tokyo), so when Kokoro Care Packages reached out to me to see if I would be interested in partnering with them to highlight their November 2020 Nourishing Essentials Care Package, featuring products from Kanagawa Prefecture, I said yes immediately. (Though let's be honest, any time Kokoro Care Packages comes knocking, I say yes, because they are an amazing company.) When Mr. Fuji and I first moved to Japan in the fall of 2002, we lived on the outskirts of Yokohama, which is in Kanagawa Prefecture. During our first free weekend in Japan, after moving there the first time, we visited Kamakura, a seaside town filled with many historically significant Buddhist temples and Shinto Shrines, including the Kōtoku-in Buddhist temple, home to the Daibutsu (Great Buddha), a bronze statue which is over 43 feet tall.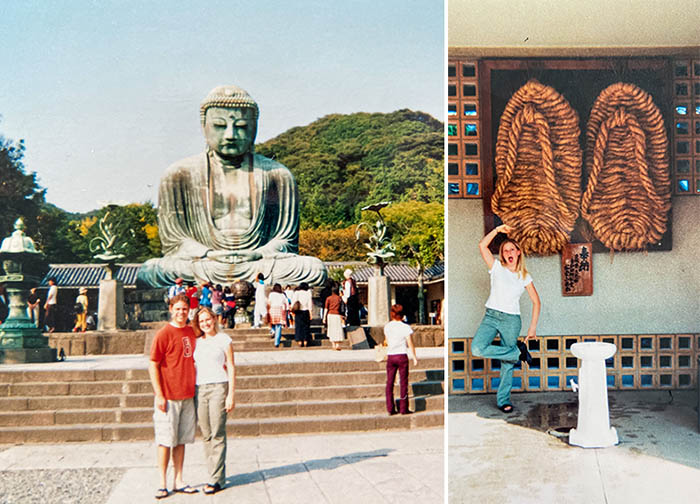 My first onsen (natural hot springs) experience in Japan was in Hakone, another town in Kanagawa. The second time we lived in Japan, we went back to Hakone for our babymoon when I was pregnant with Squirrel and explored Lake Ashinoko and the Owakudani Ropeway. We went back again last year with our kids, since they had never been, and explored the Hakone Shrine.
A few years ago we visited Odawara Castle with our kids, which is a reconstructed castle, originally built in the 15th century.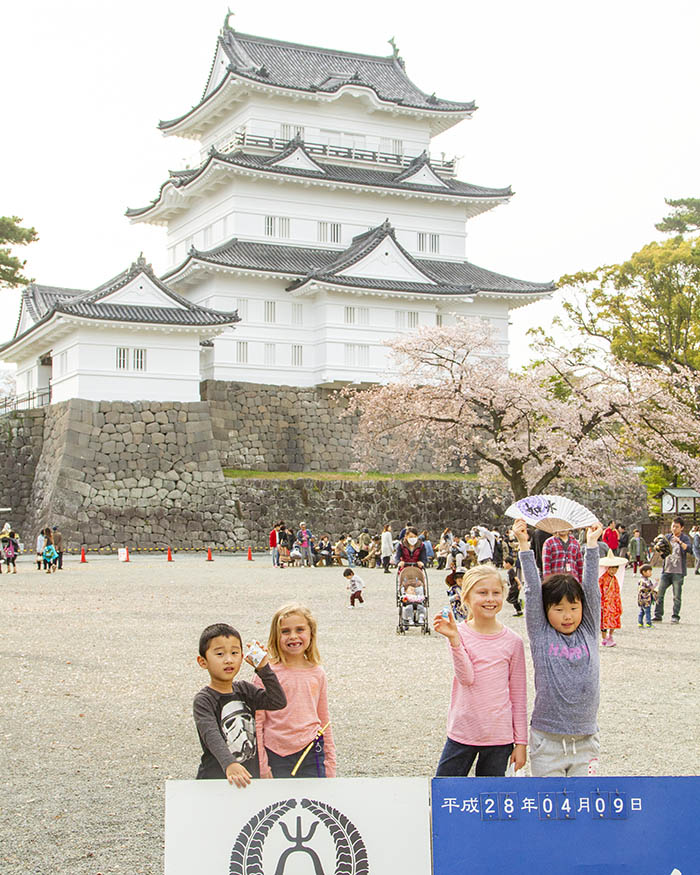 Last year during a trip to Japan we stayed in a fabulous little seaside, onsen town called Yugawara. While there we visited Doppo no Yu, a special onsen just for your feet!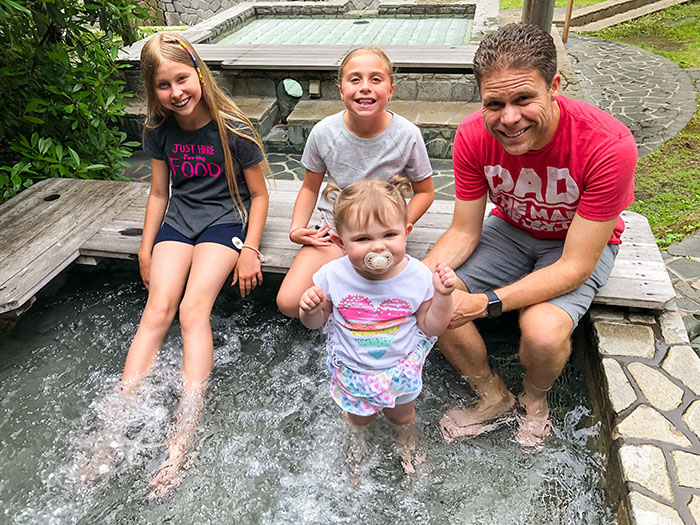 So much to see and do. I'm sure we will be able to continue returning to Kanagawa time and time again and not run out of new experiences.
The November Kokoro Care Packages Nourishing Essentials Care Package (available until December 11, 2020) features 6 specialty food items produced in Kanagawa prefecture. The box comes with a brochure that explains what each item is, gives facts about the producer and how it's produced, as well as ideas and some recipes on how to use some of the items. This box also comes with a food travel guide for Hakone, which includes some special places to eat (and why), as well as ideas for food souvenirs to bring home with you, and some basic travel information.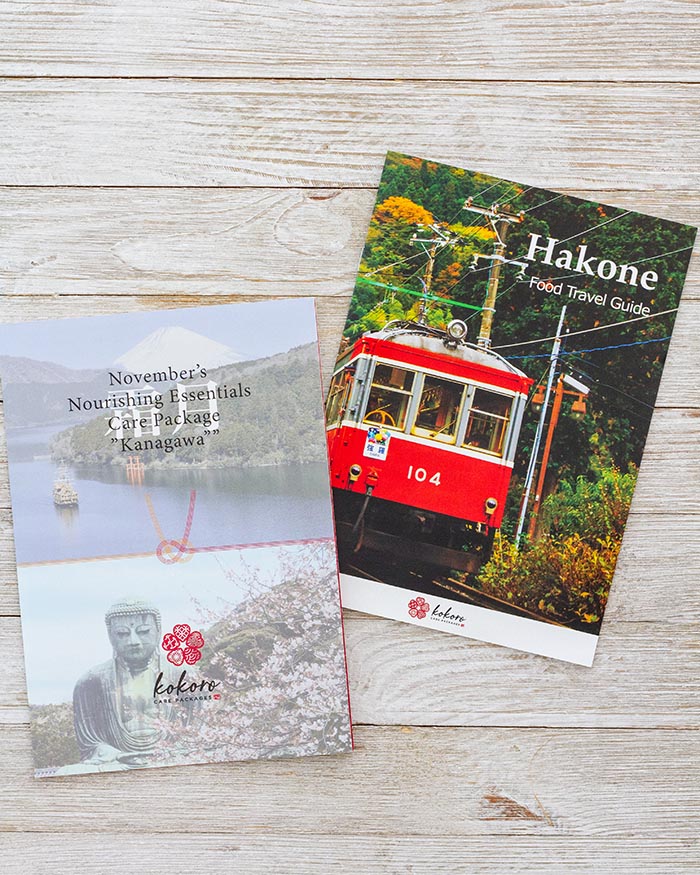 One of my favorite things from this box is the Kamakura Daibutsu Candy–mini representations of Kamakura's Daibutsu cast in delicious hard candy, made by Dagashiya Kamakura Hase.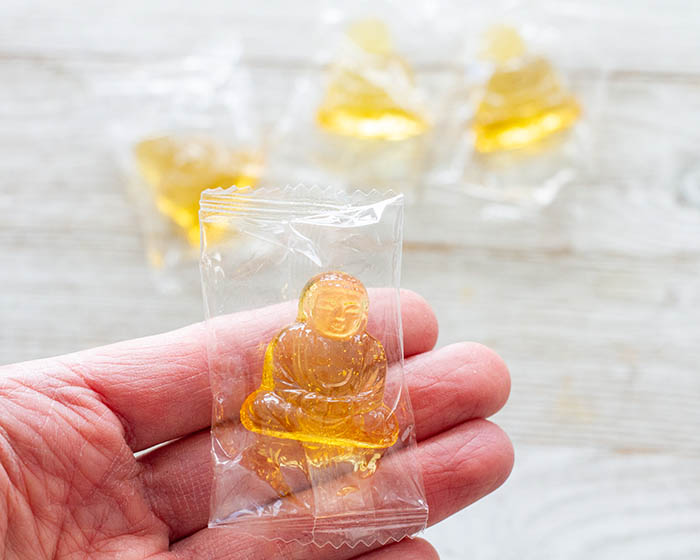 Another snack item from the box is the Brown Rice and Miso Energy Bar Flavored with Umeboshi and Dried Bonito (the only non-vegan item in the box). This bar was created by Japan Energy Food based on the traditional Japanese diet that uses lots of rice (in this case brown rice) and miso and flavored with the classic Japanese seasonings–umeboshi (Japanese pickled plums), bonito (skipjack tuna) flakes, and yukari (dried and powdered pickled shiso leaves).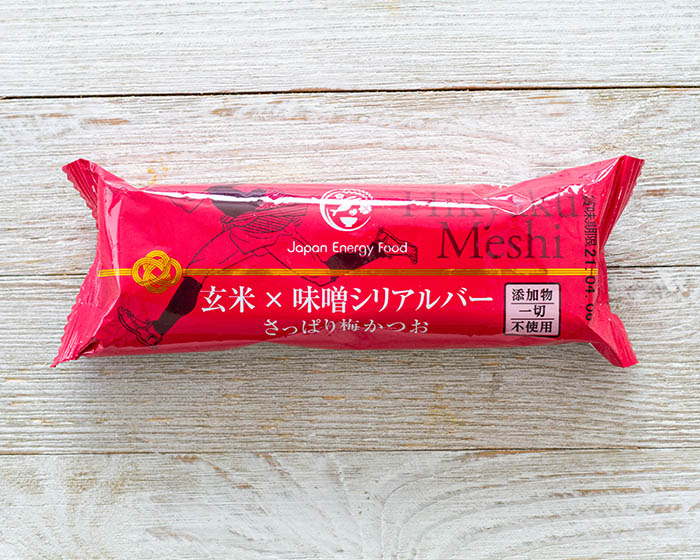 The Tochu Tea in the box, produced by Hekizanen, using eucommia tree leaves, is a fantastic accompaniment to an afternoon snack. Eucommia comes from the Chinese rubber tree, and has been used as a medicinal herb for centuries. The flavor of the tea is unique–fresh with a bit of a pleasant, bittersweet herbal quality.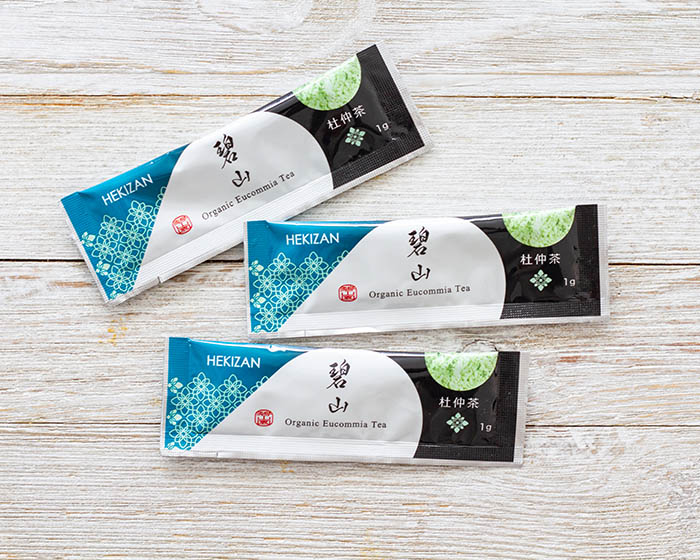 The candy, energy bar, and tea actually make a wonderful afternoon snack trio.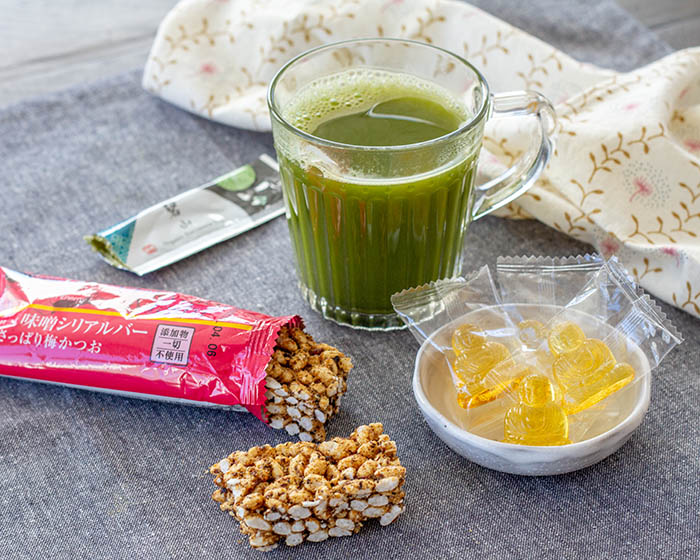 Next up from the box is Natto Koji Paste, made by Toyokuniya. This paste is made from natto, which is a gooey, sticky fermented soybean paste that people either love or hate. The producer discovered that by paring natto with koji, a cultured rice used in fermented things, the sometimes off-putting flavor of natto is transformed into something rich in umami, like a well-aged cheese. We personally think it's delicious in onigiri (Japanese rice balls).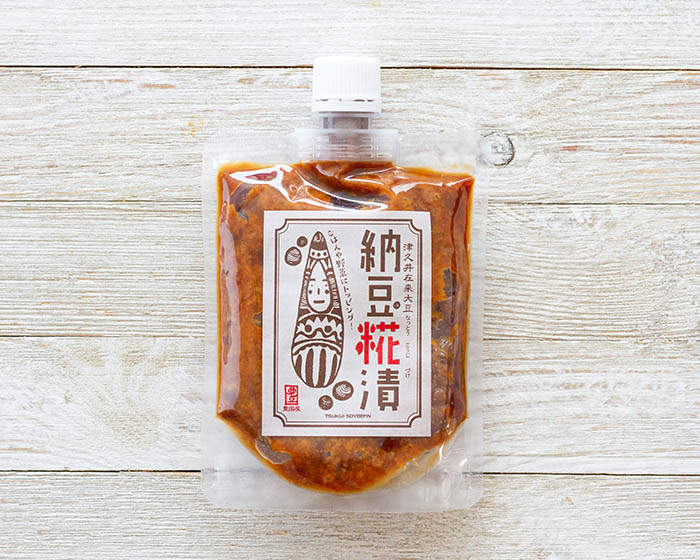 The box also comes with Sesame Chili Oil made by Iwai, a spicier version of toasted sesame oil. Sesame oil has become one of my favorite ingredients over the years, as a little goes a long way and adds a ton of flavor. Spicing things up makes it even more wonderful!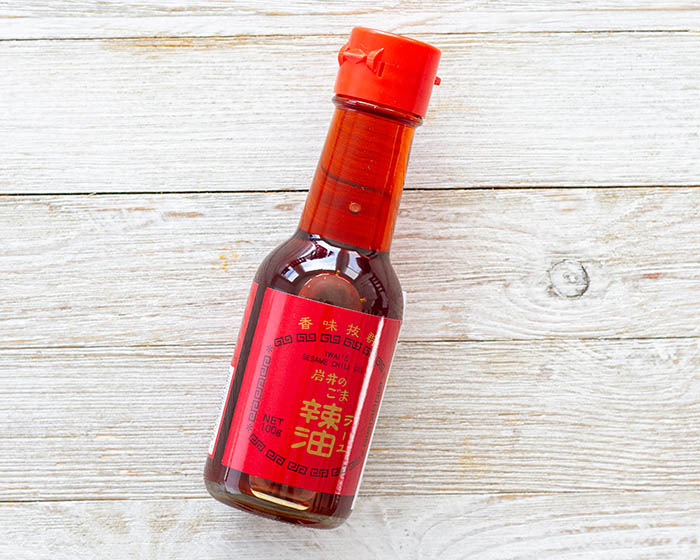 Last but not least, the box comes with a package of Wind Somen, a thin wheat noodle that is traditionally eaten chilled with a dipping sauce. The producer, Kaneko Seimen, has been hand crafting these noodles in the rural town of Nakai since 1877, and continues to use a whole grain domestic wheat, while other companies have moved towards mass-production using refined, foreign white wheat.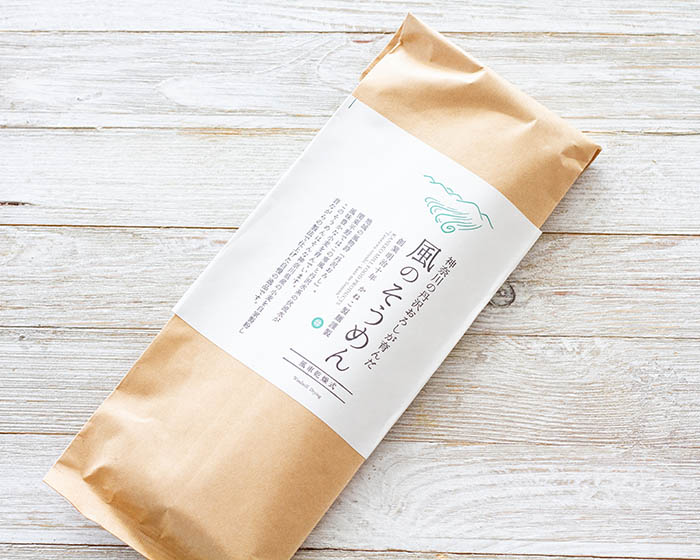 We enjoyed these noodles with a spicy mentsuyu dipping sauce, made using Iwai's Sesame Chili Oil from the box. We will be sharing that recipe with you in our next post!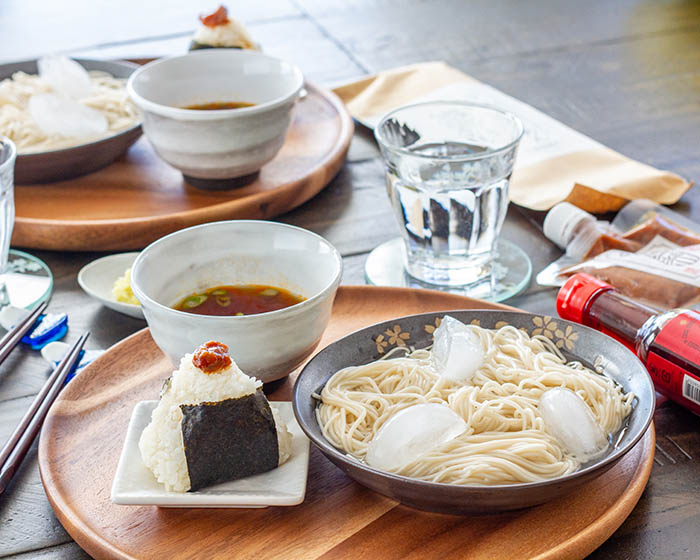 This box is easily one of my favorites thus far from Kokoro Care Packages. Not only because of the Kanagawa spotlight, but also because of the unique and delicious products we got to try. If you, or someone in your life, loves Japan or Japanese food, or loves trying new things and would like to do a bit of international travel via their kitchen, this care package would be a wonderful way of spoiling that person! The care package can be ordered on the Kokoro Care Packages website until December 11, 2020!
*Disclosure: I was compensated by Kokoro Care Packages for my work in doing the photography, and writing of this post. All thoughts and experiences are my own.