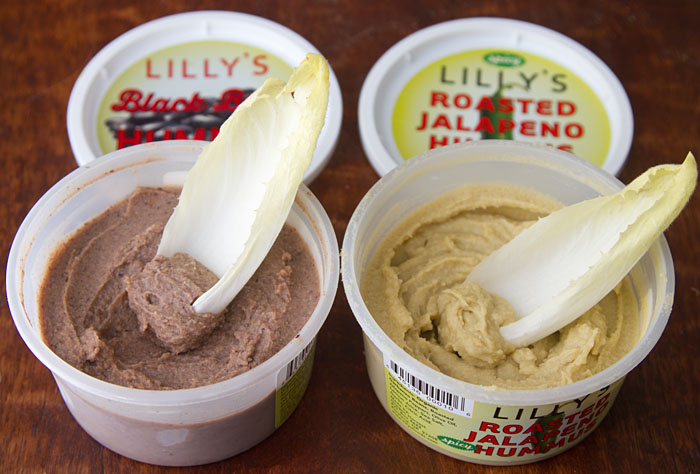 The Fuji Bowl was a huge success!  We were over at my parents' house with 9 adults and 5 kids.  We set out all seven varieties of Lilly's Hummus with some plain corn chips and asked everyone to taste each variety and vote for their first and second picks.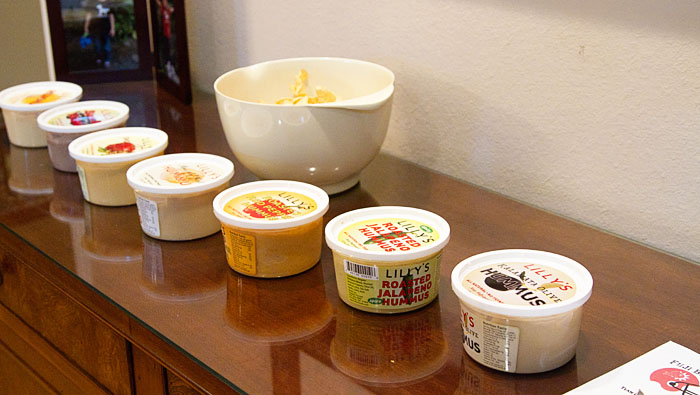 We let the adults vote (try getting kids, all 6 years and younger, to stay focused enough to try 7 different varieties of hummus . . .), and the results were very fun.  3 adults picked Team Black Bean as their first choice, and 3 adults picked Team Roasted Jalapeno as their first choice.  Tie!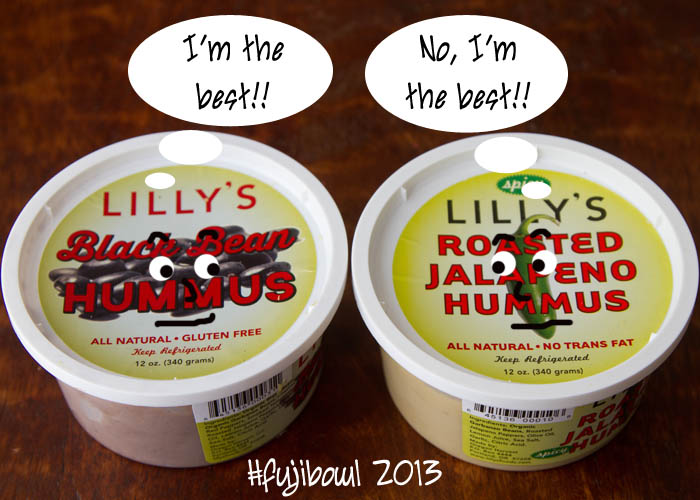 Each team also received one second choice pick each.  Team Smoked Tomato & Basil came in second with 2 first choice picks and one second choice pick.  Team Roasted Garlic came in third with one first choice pick and one second choice pick.  Teams Roasted Red Pepper, Kalamata Olive, and Classic all tied for fourth with each received one second choice pick.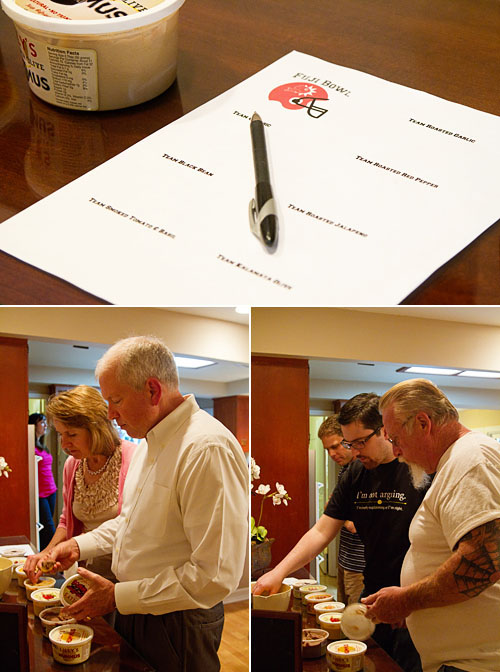 Yesterday I decided to ask Squirrel for her opinion, having her taste both the Black Bean Hummus and the Roasted Jalapeno Hummus.  She loved both, but had definite opinions about her favorite: "I LOVE the one that tastes like beans!" (The black bean hummus.)  I'm calling that a tiebreaker.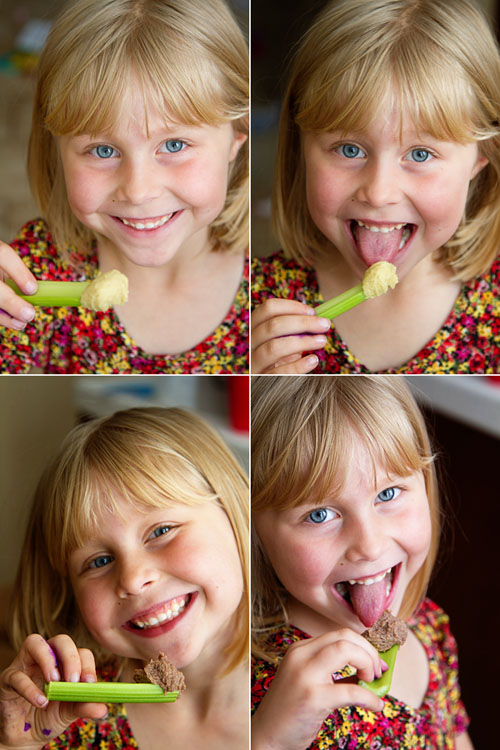 This morning she requested that I pack Lilly's Black Bean Hummus and celery sticks in her bento.  Double win!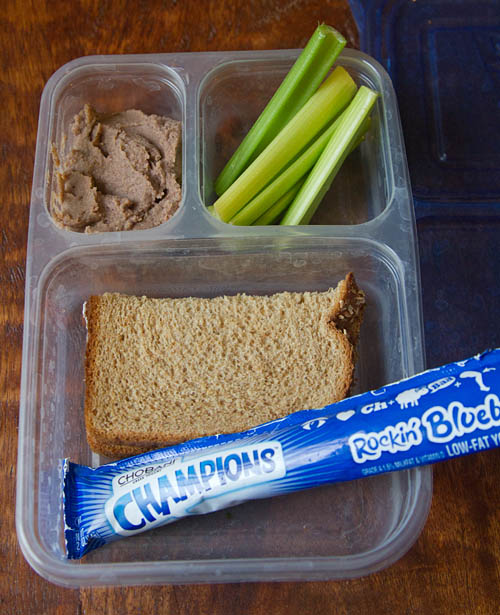 You can still enter to win your own sample pack of Lilly's Hummus, plus some Lilly's Hummus swag!  The giveaway has been extended a day due to my site going down and the giveaway post disappearing for 24 hours, due to some site host issues.  Good luck!