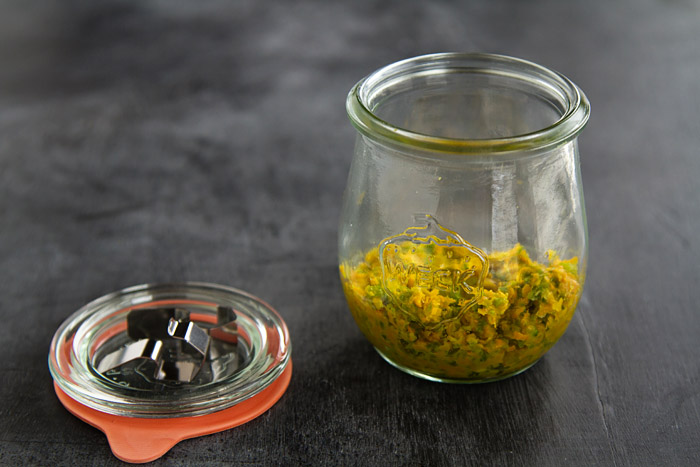 Although our holidays were wonderful, they did not go quite as planned.  Squirrel came down with a stomach virus a few days before the start of Christmas break.  We left to drive to California 4 days later, thinking we were in the clear, because Squirrel had survived the stomach virus and no one else appeared to be showing any signs of having caught it.  We arrived in California a few days before Christmas and kicked off our celebrating by taking the Fujilings to L.A., along with my parents, to see The Lion King at the Pantages theater.  It was a magical night, but it was the calm before the storm.  The next night Bug was hit by the stomach virus in a big way.  She seemed to rally after a 24 hours, but had repeat visits every couple of days.  We left to drive home on December 29th, hoping to get home and relax during the New Year holiday before the kids returned to school this week.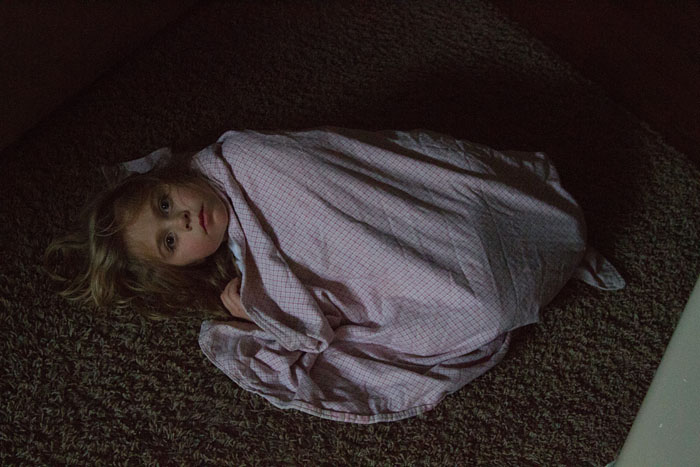 About 10 minutes before we pulled out of my parents' driveway to head home, the stomach virus hit me.  The drive home was not fun, to say the least.  We all survived the drive, making it back to Utah on the 30th, but the excitement was not over.  Within an hour of arriving home, Mr. Fuji started running a fever and feeling generally awful.  So off to the doc he went, where he was diagnosed with having the flu…the real flu, aka, influenza, the big bad daddy of viruses.  So, instead of relaxing last week, we spent the week fighting viruses.  We have had moments where the Fujilings felt well enough to play in the snow . . . hooray!  (Wouldn't YOU want to combine blowing bubbles with playing in the snow?)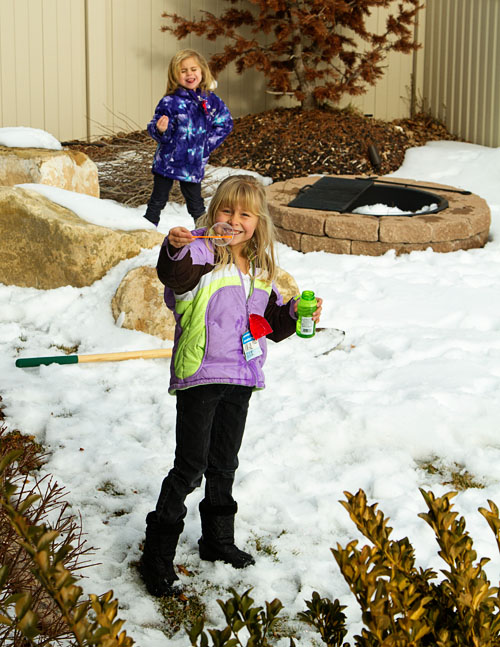 On New Year's Eve, instead of celebrating with my in-laws as we had previously planned, we put the Fujilings to bed early and zoned out in front of a movie.  On New Year's morning, I was up to celebrate hatsuhinode (the first sunrise of the year) not just because it's a tradition, but because Bug and I were up before the sun battling viruses together.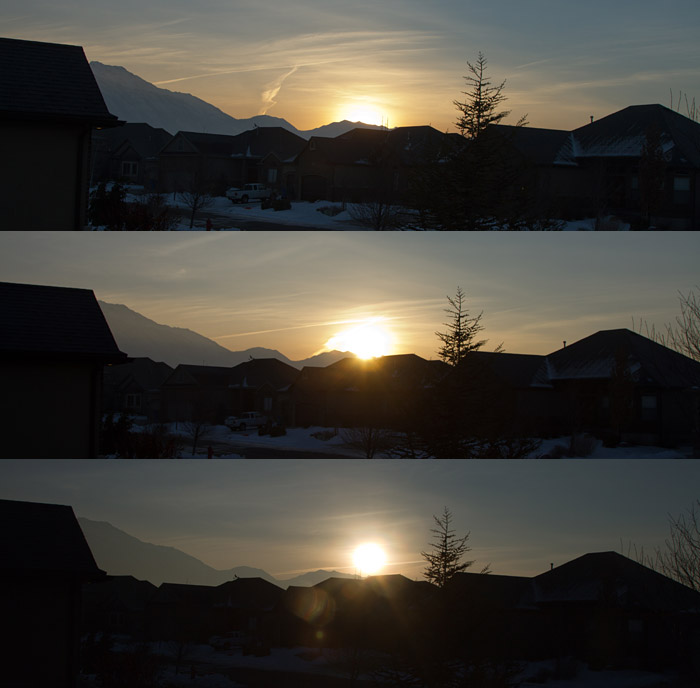 Despite the unpleasantries that accompanied our festivities this year, we did have a lot of fun, and our New Year's Eve did include one fabulous meal.  On New Year's Eve I made the traditional toshikoshi soba eaten in Japan.  I brought home bags of Mandarin oranges from my parents' trees in California, and decided to whip up a twist on one of my all-time favorite condiments, Japanese yuzu kosho, a paste made from yuzu, a fragrant Japanese citrus, Japanese chilies, and salt.  Yuzu kosho took me by surprise the first time I tasted it.  It's one of those things that surprises you when you find out the ingredients because it's so much more than the sum of its parts.  It's bright, fragrant, and spicy all in one pop, waking up the sleepiest palate with bang.  It's most often served with nabemono (Japanese one pot dishes).  I shook things up, making mine with classic California ingredients—Meyer lemons, mandarin oranges, and jalapeno peppers.  I finely grated the zest of the lemons and oranges with a microplane, chopped up the jalapeno,  then stirred everything together with some fine grain sea salt, finishing the paste off with a quick spin in my food processor to make the paste a bit smoother.
The fragrance of the Meyer lemon and mandarin orange zests made a wonderful substitute to the traditional yuzu, giving a flavorful blend to my paste.  We ate our toshikoshi soba topped with a teensy bit of Meyer mandarin kosho, a bit of extra fresh mandarin orange zest, and a spoonful of toasted sesame seeds.  The Meyer mandarin kosho brightened up the flavors and accentuated the nuttiness of the soba noodles.  Divine!!  I love this condiment on everything from noodles, to grilled meat, roasted vegetables, and nabemono.  Try it!  But I'm warning you, it's addicting!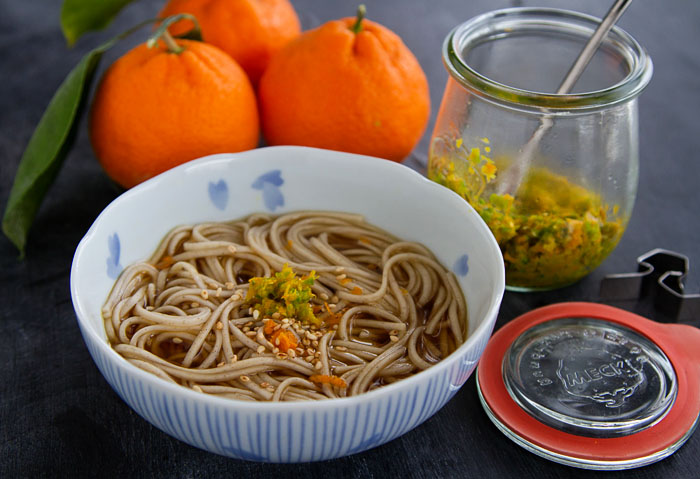 Print This Recipe
Meyer Mandarin Kosho
*Recipe Notes: Yuzu kosho is traditionally left to age for a week before being eaten.  We used some of ours fresh, which is still delicious, but if you have the time, make it a week ahead, because the flavors will be even more spectacular.  The proportions can be tweaked according to your tastes.  If you want less heat, use 1/2 of a jalapeno.
Makes about 2 tablespoons
6 Meyer lemons
3 mandarin oranges
1 jalapeno
1 teaspoon fine grain sea salt
1. Finely grate the zest of the Meyer lemons and mandarin oranges with a microplane.
2. Carefully remove the seeds from the jalapenos, then finely chop them.
3. Mix the zest, finely chopped jalapeno, and salt together in a small bowl, stirring everything into a rough mixture. The mixture can be stored, as is, in a glass jar in the refrigerator, or can be ground into a smoother paste using a suribachi (Japanese mortar and pestle) or small food processor, before transferring to a glass jar.  Let the Meyer mandarin kosho age for 1 week in the refrigerator before using.  The paste will keep in the refrigerator for at least a month.