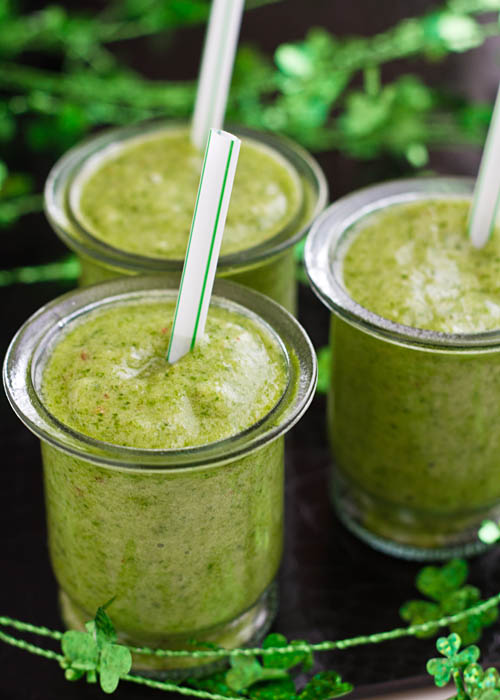 This month, our girl Lucy has been prepping for St. Patrick's Day (she's of Irish descent, of course)!  She happened to meet up with a leprechaun and charmed him with her fun, quirky personality.  He regaled her with stories of his escapades, including a tale about a time he drank "Liquid Luck." Lucy was kind enough to get the recipe for us.  My friends at Tiki Machine captured the moment:
This Shamrock Smoothie recipe (aka, "Liquid Luck") is the perfect green smoothie recipe for kids and adults alike.  I find with my kiddos that anything served on a stick or in smoothie or milkshake form tends to be well-received.  This smoothie is no exception.  Every time I make it, they inhale theirs and then help me drink mine.  Most mornings I end up making a second batch!  Vibrant green spinach leaves give the smoothie its beautiful emerald color, but it's the flavor of the bananas, peaches, and apple that comes through.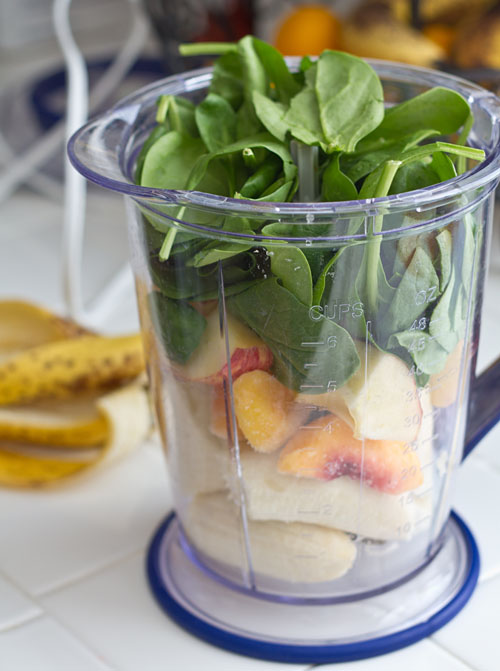 If you have a Vitamix or Blendtec blender (lucky you!), your smoothies will be extra creamy, but any blender will do!  I'm currently using a Ninja Master Prep that I've had for forever, but I've also tried the smoothie out on my regular Oster blender as well.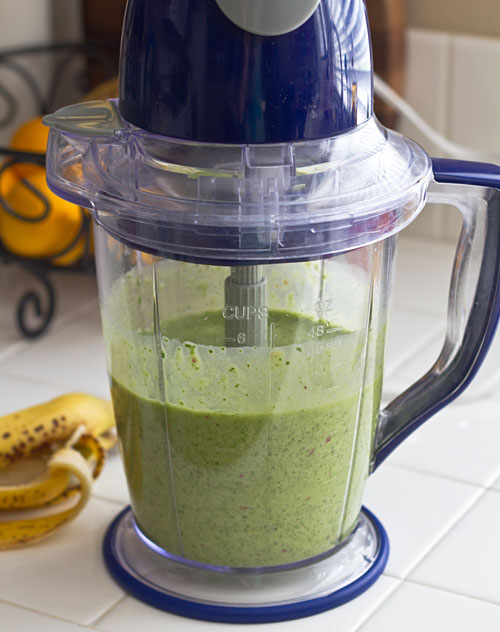 So make your own luck and pack in several servings of fruits and vegetables in the process by whipping up a Shamrock Smoothie.  Happy St. Patrick's Day!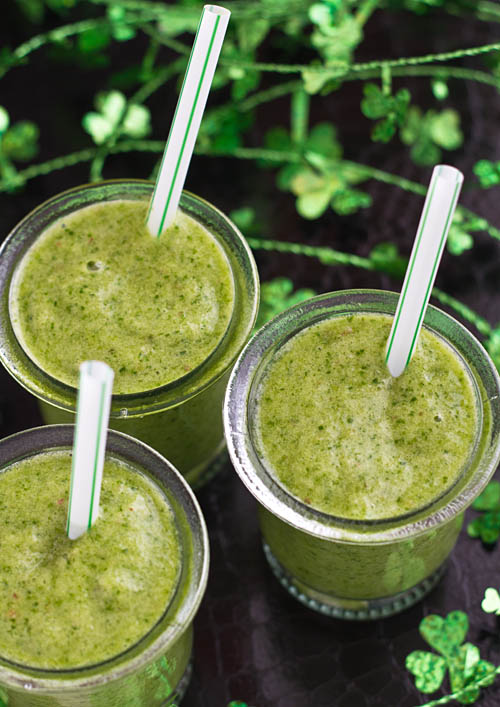 Print This Recipe
Shamrock Smoothie, aka "Liquid Luck"
Makes 3 servings
2 bananas, peeled
1/2 cup frozen peaches
1 medium apple, cored and cut into wedges
2 handfuls spinach leaves
1/3 cup filtered water, plus more as needed
1. Place all the ingredients in the blender and puree until smooth and creamy.  Add additional water to adjust the thickness of the smoothie as needed.