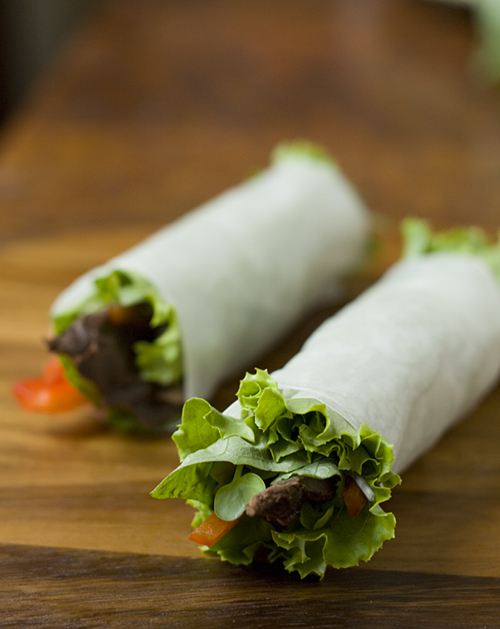 I love this time of year when veggies and herbs are available in ripe abundance.  One of my favorite ways to eat them is in Vietnamese summer rolls, which highlights the beautiful flavors and doesn't require me to heat up my kitchen with lots of cooking.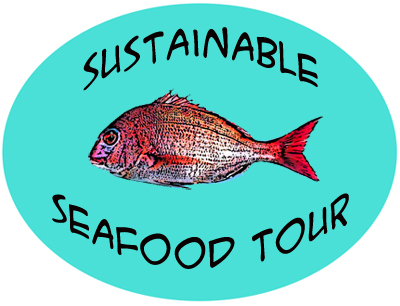 I recently made some summer rolls for a video shoot for I Love Blue Sea.  Greg (Sippity Sup), Allison (Sushi Day), Cathy (ShowFood Chef), and I all prepared several recipes on film for I Love Blue Sea's site.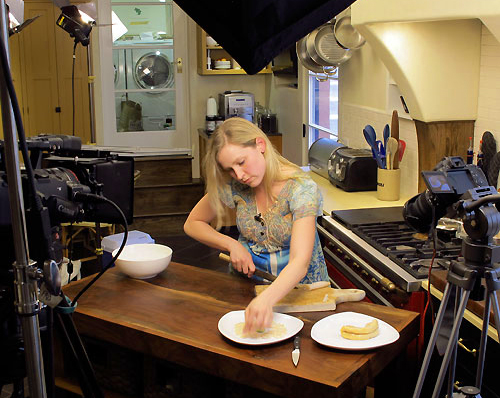 I'm especially looking forward to seeing how a video of me preparing geoduck sashimi turns out.  Should be entertaining!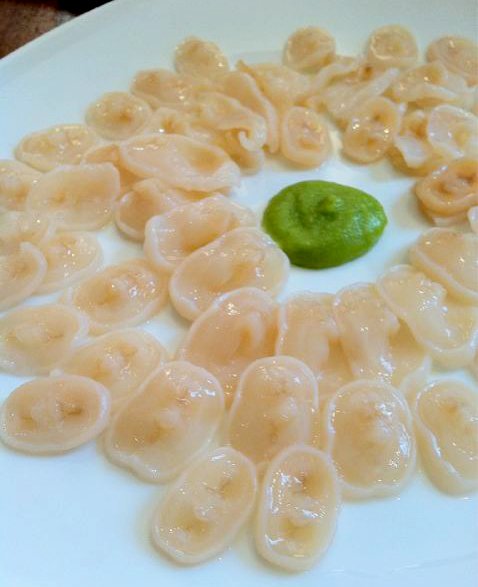 For the summer rolls I used a variety of fresh produce,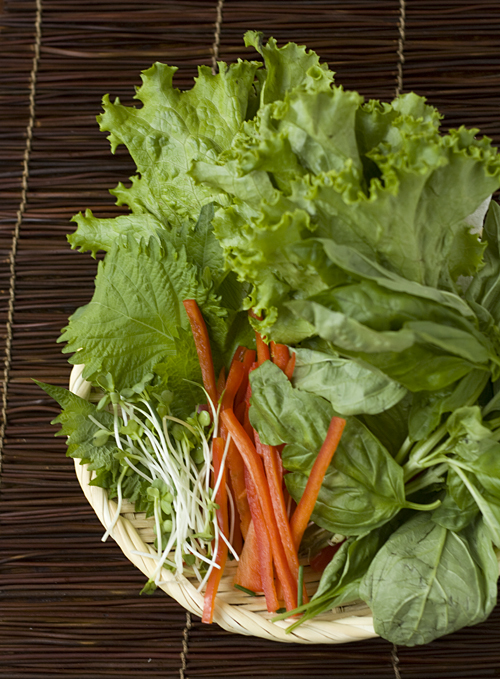 and some of I Love Blue Sea's Tataki-Style Skipjack Tuna that I thinly sliced.  Tataki is a Japanese method of preparing fish or meat—the meat is briefly seared on the outside, then marinated in vinegar.  If you love tuna like I do, Skipjack tuna is a great sustainable choice.  The Skipjack tuna is the smallest tuna commercially available, and so it has much lower levels of mercury than larger tunas.  The skipjack from I Love Blue Sea is caught using a pole-and-line which helps avoid unnecessary bycatch.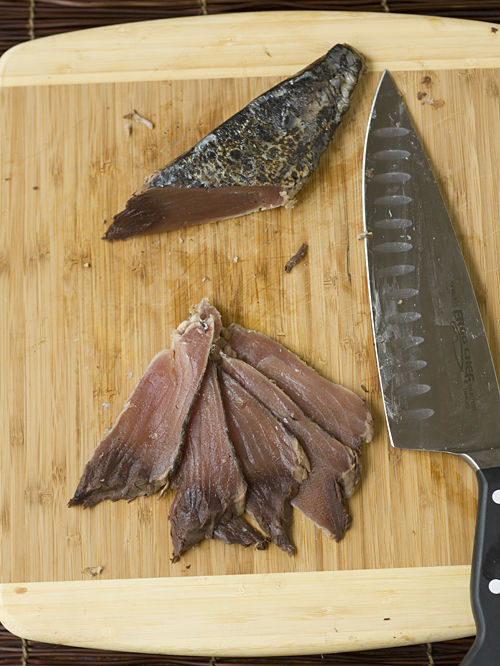 Assembling the rolls is simple.  You give a wrapper a quick dip in warm water, fold it in half, lay the fillings on the bottom half, fold the bottom edge over the filling, then roll everything into a snug roll.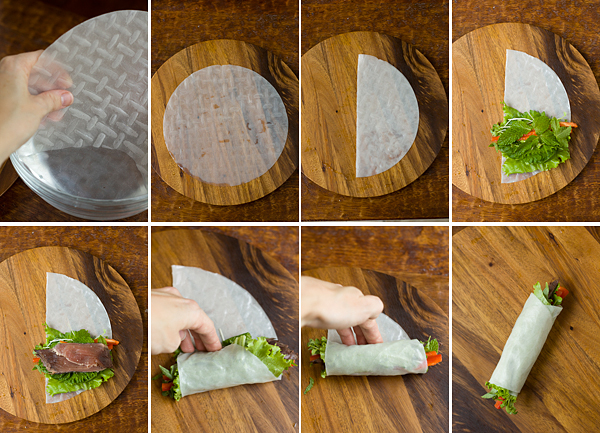 You can serve the finished rolls this way, or you can slice them in half on a diagonal to show off all the gorgeous colors inside.  Served with a dipping sauce, these rolls make a delicious refreshing treat!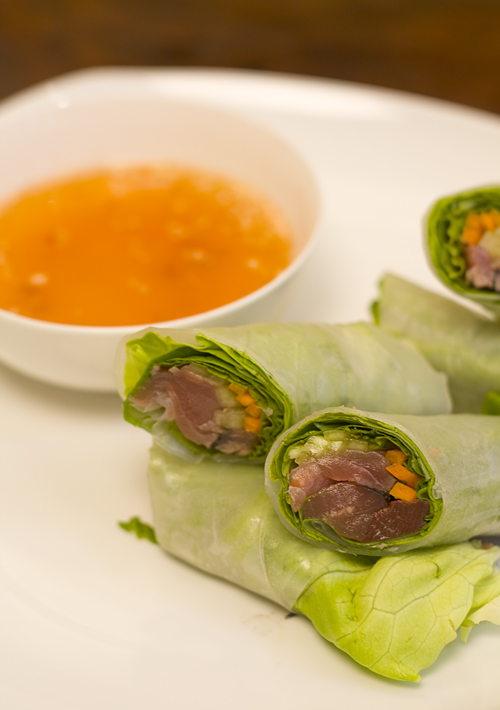 Print This Recipe
Tuna Tataki Summer Rolls
For the Summer Rolls:
Rice paper wrappers
Tuna Tataki, thinly sliced on an angle
Assortment of vegetables and herbs (Suggestions: butter lettuce, cucumber cut into matchsticks, carrots cut into matchsticks, bell pepper cut into matchsticks, fresh mint leaves, fresh basil leaves, shiso leaves, sprouts)
For the Summer Roll Dipping Sauce:
1/4 cup honey
2 tablespoons apricot jam
1 cup warm water
3 tablespoons fresh lime juice
3 cloves garlic, finely minced
2 tablespoons fish sauce
1 teaspoon chilli-garlic sauce
1. Turn a rice paper wrapper in a bowl of warm water. Lay the wrapper on a clean, dry surface and fold it in half.
2. Lay vegetables and herbs on the bottom half of the wrapper, then top them with 2 slices of tuna tataki.
3. Lift the bottom edge of the wrapper (the edge closest to you) and fold it over the fillings. Roll up the wrapper, using your fingers to pull everything into a snug roll. Serve with dipping sauce.
4. For the dipping sauce, mix together the honey and apricot jam in a small bowl. Slowly stir in the warm water, continuing to stir until well-combined.
5. Add the remaining ingredients and stir to combine. Taste and add more water as desired to adjust the strength of the sauce.