I am still on a total high from this weekend!  This past Saturday was the big Run/Walk & Carnival to raise money for little Daylon.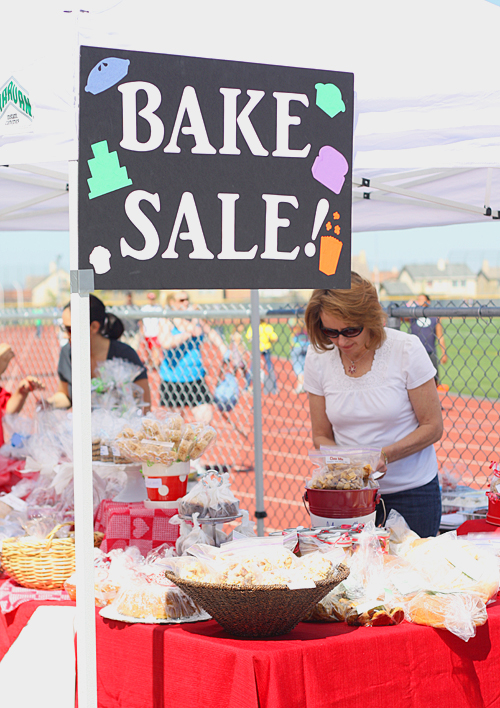 I spent last week trying to organize as many donations of home baked goods as possible for the bake sale booth, organizing volunteers for the booth, rounding up supplies for our booth (table cloths, cake stands, plastic take-away containers, etc.), making a sign for the booth, and doing my own baking.  On Friday, my friend Stacy came over with her little boy, and we knuckled down and made a batch of lemon blueberry bread in jars (stealing my mom's awesome recipe that she used to make mini-loaves for the LA Food Blogger Bake Sale), a couple loaves of Amish white bread, and a batch of Deadly Chocolate Almond Toffee.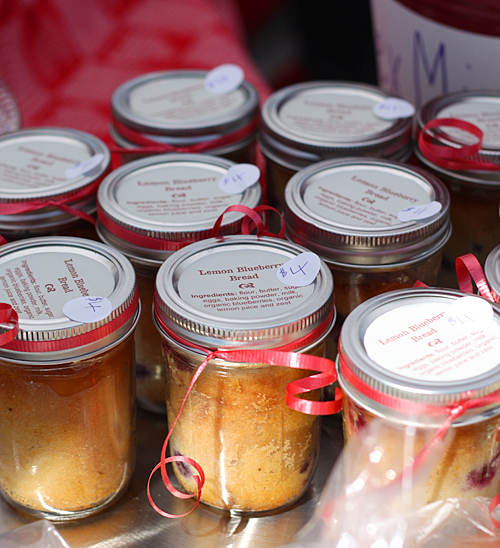 I spent the rest of the day making more lemon blueberry bread, making more Amish white bread, and answering the front door as people came to drop off their baked goods for the bake sale booth.  Saturday morning I was up bright and early trying to make everything fit in my car.  I am so glad that many of the donations were delivered to the event Saturday morning, otherwise I would have needed to install shelving in my car to make everything fit!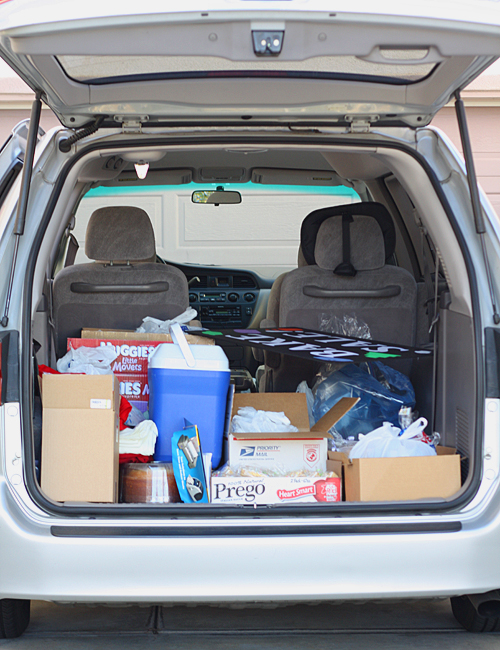 My awesome mom and my sweet friend Josie (of Daydreamer Desserts, read her recap of the event!) met me at the carnival location (a local high school) to help get the booth set up.  They also each brought items to donate to the sale.  My mom made her AMAZING peanut butter cookies dipped in chocolate in adorable little red heart shaped tins (which I failed to get a picture of, aaaargh!), and Josie brought yummy oatmeal cookies and some absolutely incredible TRIPLE Layered Cake Pops (one of my personal favorites from the entire bake sale).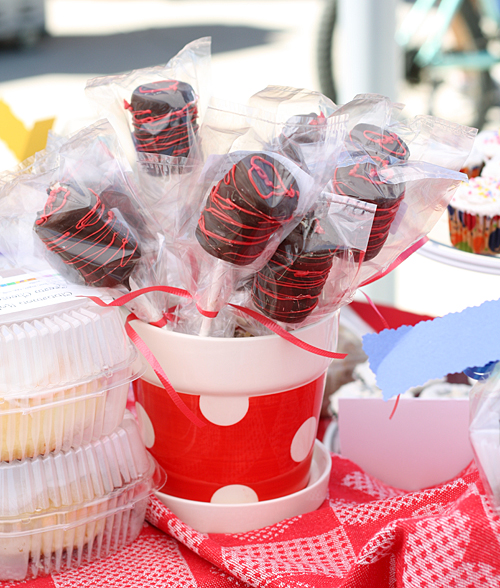 Some of my other favorites included these amazing caramel apples that each weighed in at just under 2 pounds.  Mr. Fuji personally made sure that we came home with 2 of these.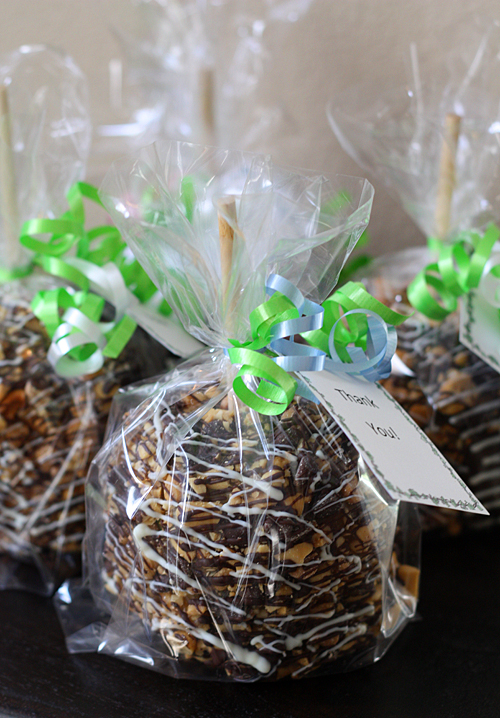 These rice krispy flower pops were cuter than cute.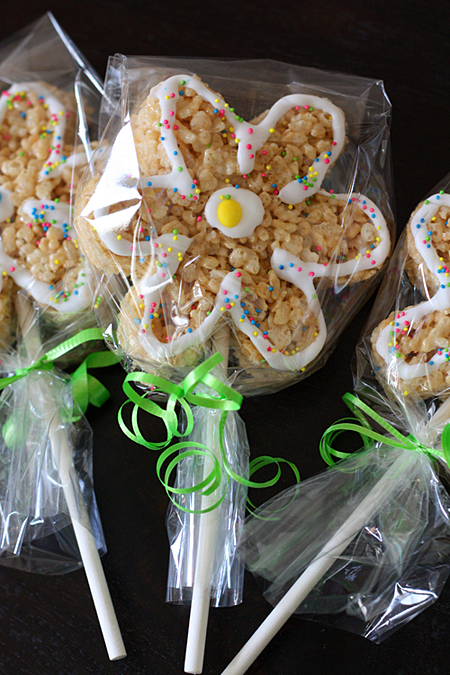 Another sweet friend, S'mee, drove quite the distance on Friday to make sure we had 6 dozen of the most amazing cupcakes.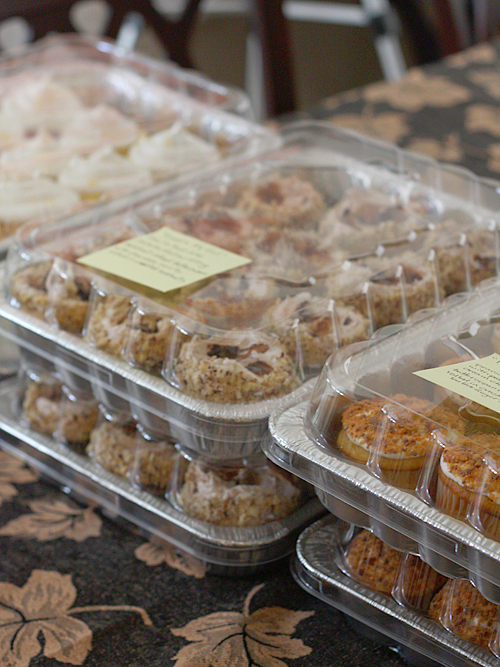 I mean, how can you resist descriptions like, "Hazel's My Girl — Devil's Food Cake, Nutella Mallow filling, hazelnut infused buttercream with chocolate swirls, rolled in roasted hazelnuts"?  And those cupcakes lived up to their amazing descriptions as well. (Update: S'mee is kindly sharing her recipes! Woot!)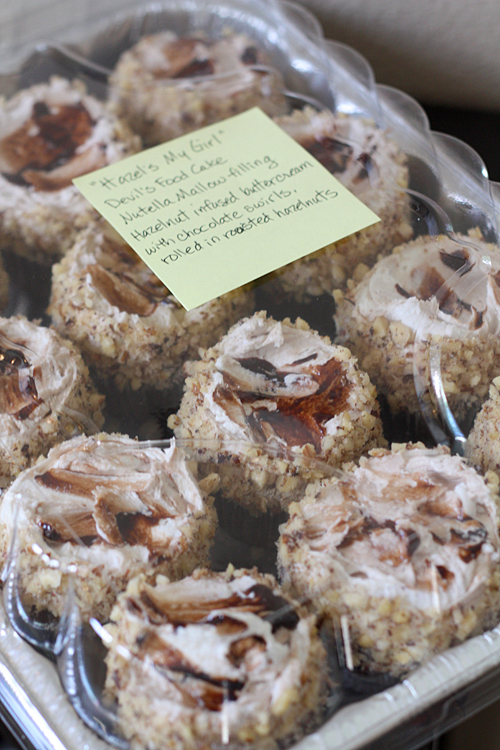 Finally, my friend Katie made a whole bunch of her beyond adorable flower hair clips to sell.  Squirrel got one to match her outfit.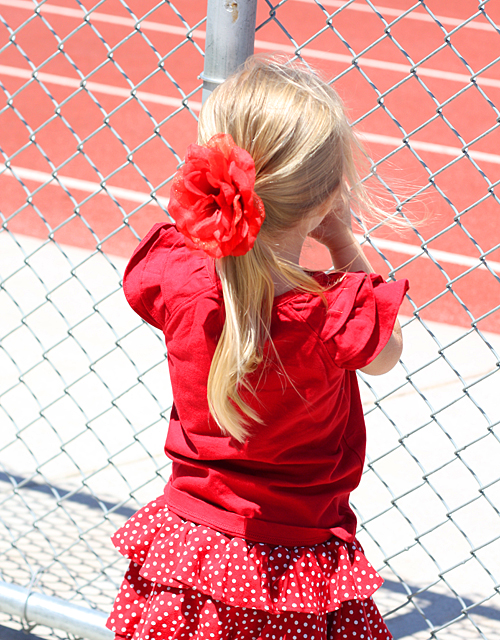 When we finally had our booth set up and ready to go, we looked at the amount of food on display, and piled under the tables just waiting to be displayed, and were amazed at the amount of food we had.  I really thought there was no way we would even sell half of it.  Much to my surprise and utter delight, we sold almost every single item, except for a couple of odds and ends.
The rest of the event was a smashing success.  It ran smoothly thanks to the work of about 200 volunteers.  There was great food (hamburgers, hot dogs, kettle corn, cotton candy, churros, etc.),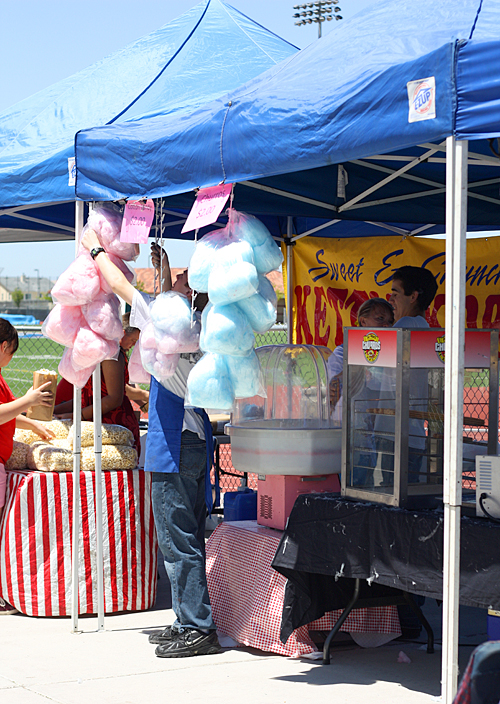 tons of games and activities (ring toss, bounce house, face painting, etc.),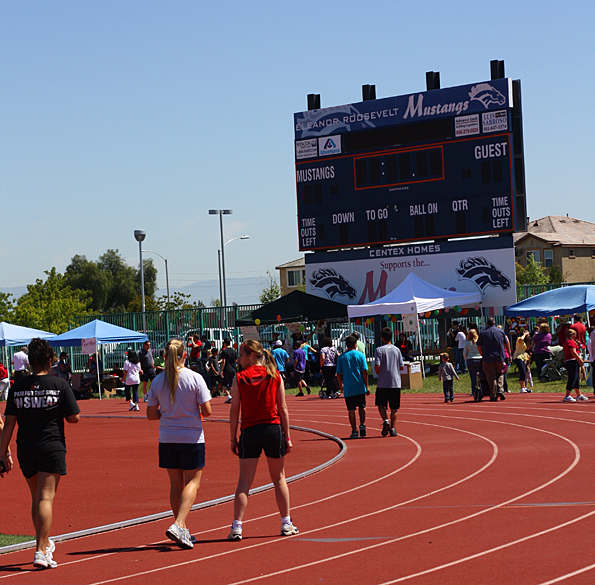 and of course, the Run/Walk.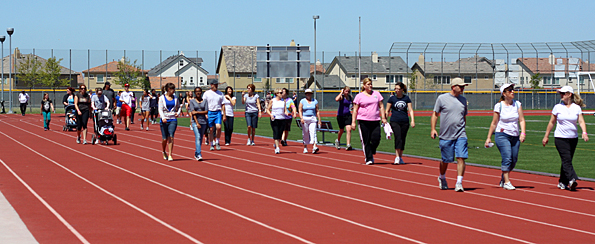 One of my favorite moments of the day was watching one of Daylon's older sisters throw the ball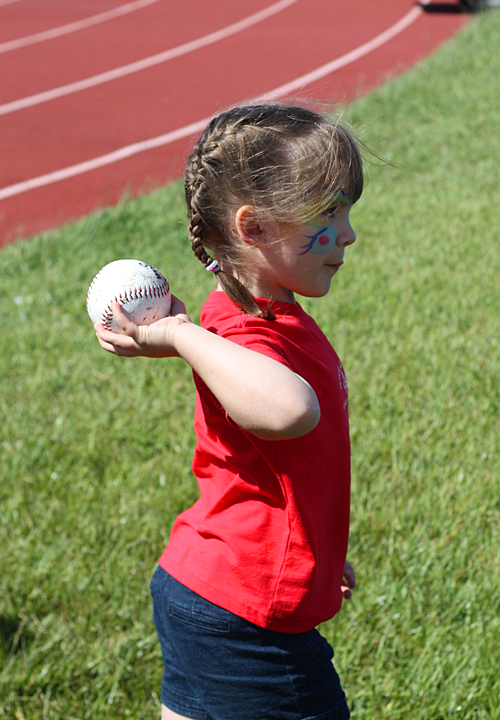 to send Daylon's dad into the dunk tank!
Yesterday at church, someone quoted Mother Teresa who said, "We cannot do great things on this earth. We can only do small things with great love."  To me this quote sums up this weekend.  At one point, a young girl came up to our booth with a little coin purse in hand and asked where she could make a donation.  A small thing done with great love.  Saturday showed that the occurrence of many small things can produce great things.  Our bake sale brought in a total of $1,307.50.  Pretty awesome considering the large majority of our items were priced at around $1.00!  The official totals should be in from the entire event some time tomorrow, but I can tell you that the total from the bake sale is going to look very small in comparison!  What a day it was.  A huge thank you to my family,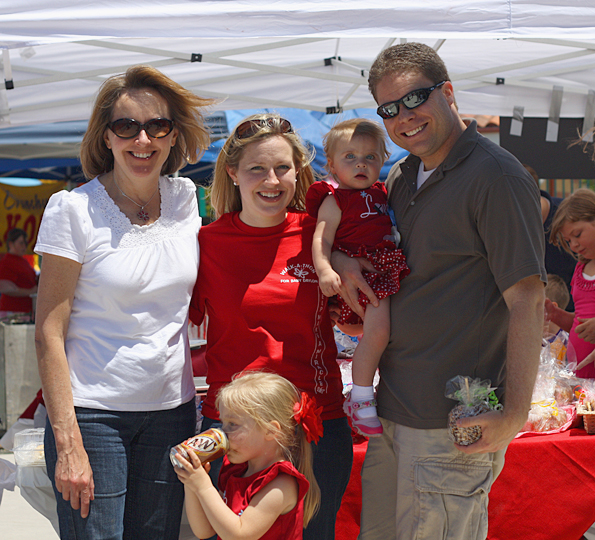 Josie (thank you Josie for letting me use this picture!)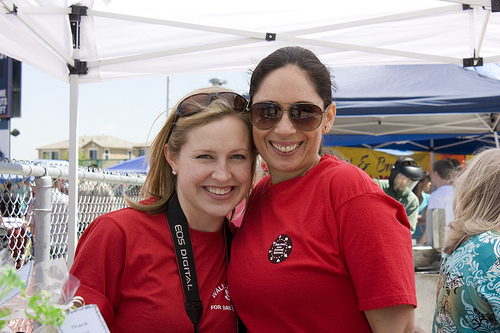 and all of the people who took the time to bake and donate items and who volunteered at our booth.  Thank you for helping me to accomplish a small thing so that we could be part of something great.
================================================
For more information about Daylon and how you can help: