*I teamed up with doTERRA to bring you this post.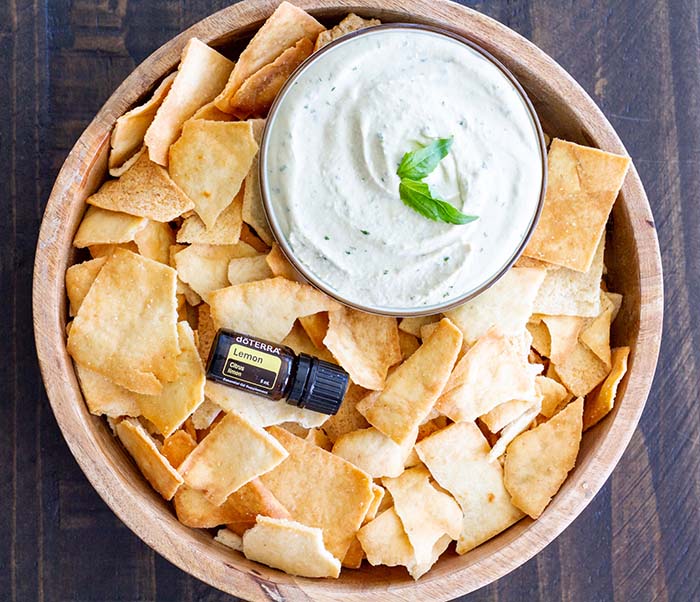 It's spring!!!!! Who else loves spring? I love the sounds of birds, the appearance of blossoms and bright green leaves on previously bare branches, and the return of warmer temperatures. All of these things have me wanting to be outside more and signal the return of picnic and grilling weather! One of my favorite outdoor foods that seem to go well in any picnic meal is a good dip. Dips can accompany cut vegetables, chips, and crackers, making a fantastic side dish or snack. Today I am sharing a recipe for a versatile lemon basil white bean dip. It features doTERRA's Lemon Oil which provides delicious flavor, but also provides cleansing and digestive benefits and supports healthy respiratory function. (Win, win!)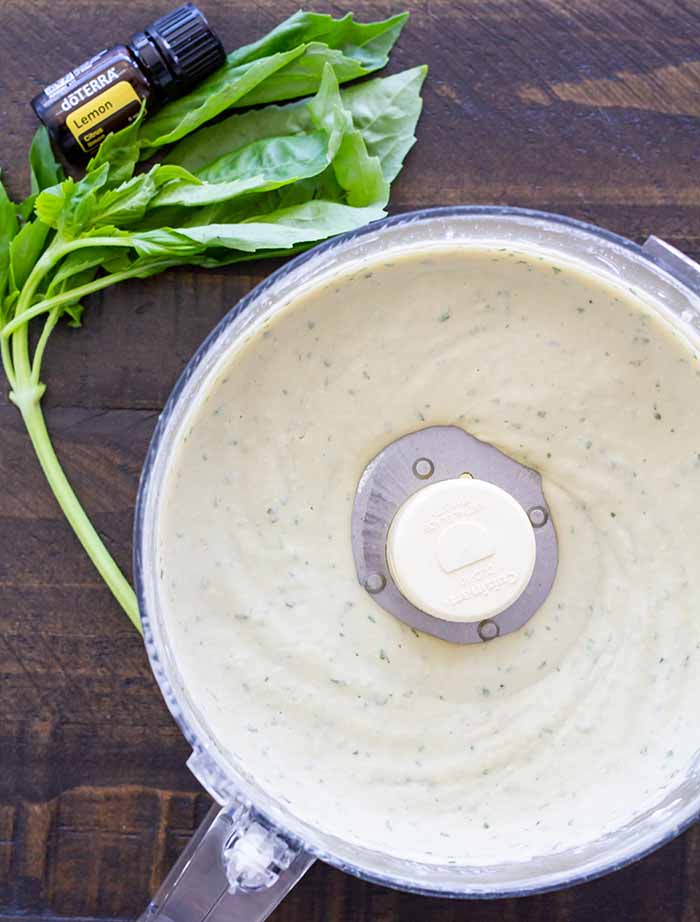 There are 2 keys to making this delicious dip–high quality ingredients and technique. To get a creamy, light texture, you will start by creaming tahini together with some of the liquid from the white beans together with the lemon oil. You will process the dip several more times as additional ingredients are added. You could skip this and process everything together, but the result will be a heavier dip. Hey, it's up to you!
P.S. This dip can be more than just a dip! Spread it on a sandwich or a wrap in place of mayo or other condiments for tons of extra flavor.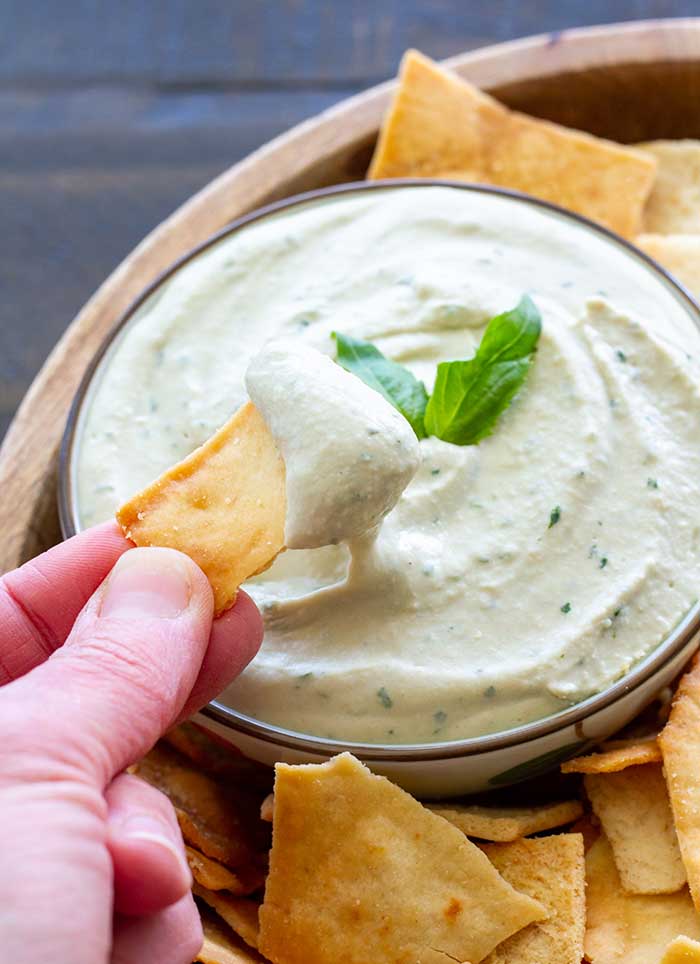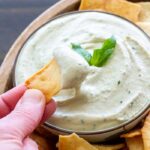 Lemon Basil White Bean Dip
A light and creamy white bean dip flavored with lemon and basil. Perfect to pair with fresh vegetables, chips, and crackers or as a spread on a sandwich.
Ingredients
1

can

(15 ounces) cannellini beans

15

drops

doTERRA Lemon Oil

1/4

cup

tahini

1

tablespoon

apple cider vinegar

1

clove

garlic, minced

1/2

teaspoon

fine grain sea salt, plus additional salt to taste

1/2

cup

roughly chopped fresh basil leaves
Instructions
Drain the cannellini beans, saving the liquid from the beans.

Put 3 tablespoons of the bean liquid, along with the tahini, and doTERRA Lemon Oil, in the bowl of a food processor and process for 1 minute, then scrape down the sides and bottom of the bowl, then process for an additional 30 seconds.

Add the apple cider vinegar, minced garlic, and sea salt to the food processor and process for 30 seconds, then scrape down the sides of the bowl.

Add half of the beans, then process everything together for 1 minute. Scrape down the sides of the bowl, then add the rest of the beans and process for 1 more minute, or until the dip is smooth and creamy.

Taste the dip for salt and add additional salt as needed. Add the fresh basil and pulse until it is chopped and evenly distributed throughout the dip. Transfer to a container and set in the refrigerator to chill for 1 hour. Delicious served with fresh cut vegetables, crackers, and pita chips.
Recipe Notes
*Discloure: This post was written in partnership with doTERRA. They supplied product for this post, but I received no further compensation. All opinions and experiences are my own.