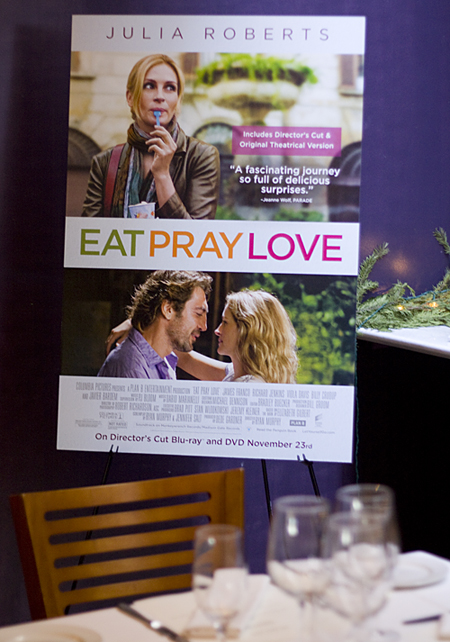 Last Friday I drove into L.A. to attend a luncheon hosted by Sony Home Entertainment at Vincenti Ristorante to celebrate the release of Eat Pray Love on DVD and Blu-ray.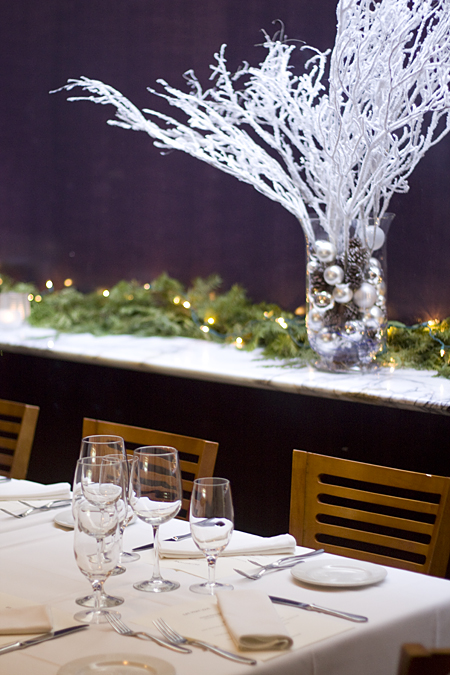 Although I enjoyed the great group of bloggers in attendance (Sippity Sup, Daydreamer Desserts, In Erika's Kitchen, Family Fresh Cooking, The Enchanted Cook, Teenie Cake, and Yvonne in LA, just to name a few), and the food was wonderful (I could have eaten an entire plate of the polenta croutons that came on the salad we ate and I loved the white pizza with artichokes, burrata cheese, zucchini flowers, and prosciutto crudo), the real highlight of the event was the presence of two special guests: Susan Spungen, the food stylist for the movie, and Dede Gardner, the producer.  They regaled us with stories of navigating the narrow streets of Rome with refrigerated food trucks, the difficulties of making fried zucchini blossoms stuffed with cheese look gooey and delicious on camera, and the joys of making a book come to life through film.  Not only were their stories wonderful, but they were both incredibly friendly and down to earth.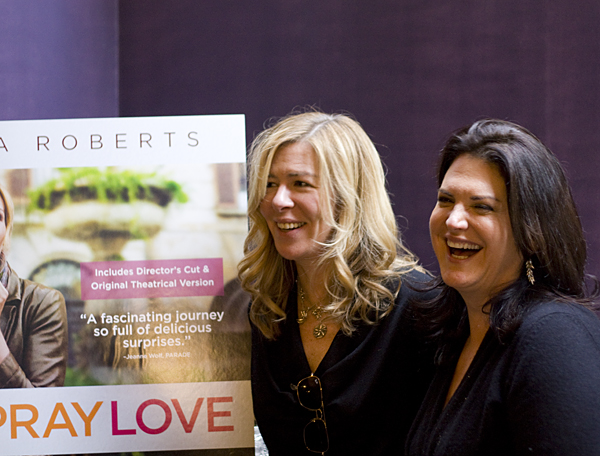 This past summer I read the book, the story of the author's attempt to put her life back together following a divorce and horrible depression, and thoroughly enjoyed it.  Gilbert travels to Italy to rediscover pleasure, to India to find devotion and peace, and then finally to Bali to find balance between pleasure and devotion/peace.  I loved Gilbert's description of her experiences with the food and sites in each of the countries, but the food moments in Italy were easily my favorite.  When the movie came out in the theaters this year, I couldn't wait to see it just to see how those food and travel scenes would be portrayed.  One of my favorite scenes from the movie, that I like to call the food "love scene, is when Gilbert (played by Julia Roberts) is in Rome, eating a simple meal by herself at a restaurant.  The waiter places a plate of spaghetti with a tomato sauce and a bit of fresh basil in front of her and the camera zooms in so that you can see the strands of pasta swirled in the blood red sauce on the plate.  Gilbert then picks up her fork and almost reverently begins to eat the pasta.  Just thinking about the scene has me craving pasta and wanting to jump on a plane to Italy.  At the luncheon, Susan Spungen explained that she styled the entire scene with her hands, creating a "skein" of spaghetti and then twirling it on the plate and carefully adding garnish.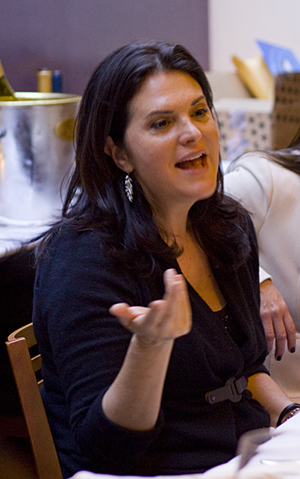 Susan talked about her experience working for Martha Stewart Living as the founding food editor as a formative time in her styling career.  Now she blends her love for food and her eye for design through food styling, and was the food stylist for the movie It's Complicated, and one of my personal favorites, Julie and Julia.  Her enthusiasm and passion for food was contagious and she was an inspiration and a delight to talk to.  I can't wait to see what she does next!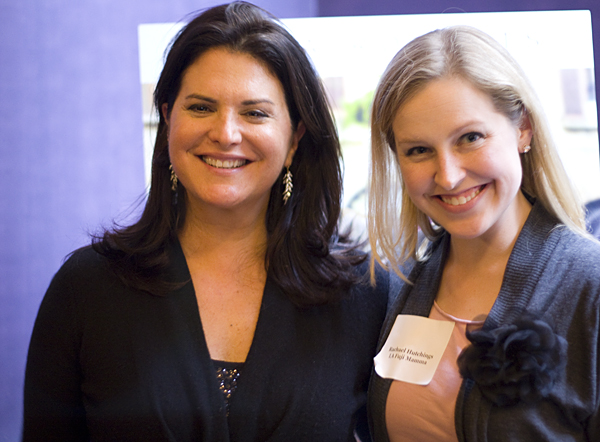 Susan was a sweetheart and let me film her talking about her favorite part of the movie to work on—thanks Susan!
To help celebrate the release of Eat Pray Love on DVD and Blu-ray, I am giving away one copy of the movie on Blu-ray!
To enter:
1. Leave a comment below telling me what your favorite food scene from a movie is.
Bonus Entries: (*Each bonus entry requires a separate comment to be counted!*)
2. Follow @fujimama on Twitter. RT this post and then come back and leave a separate comment telling me you've done so. NOTE: You must be following @fujimama for this entry to count.  You can even just copy and paste this tweet to make it easy: "I just entered to win Eat Pray Love on Blu-ray from @fujimama http://su.pr/2OSihU"
3. Like La Fuji Mama on Facebook. Come back and leave a separate comment telling me you've done so (or if you already "like" me on Facebook).
4. Sign up for our RSS Feed or Email Subscription.  Come back and leave a separate comment telling me you've done so (or if you're already a subscriber).
Giveaway ends Thursday, December 16th, 2010 at 10pm PST.  The winner will be chosen via random.org and announced on Friday, December 17th, 2010.  This contest is open to readers with a mailing address in the US.