I am really excited about this year.  Life has gotten the best of me a bit over the past couple of years, so in preparation for this year I have been trying to figure out ways to take the bull by the horns.  As we have been planning out the calendar for the year, both professionally and personally, I have been getting super excited for what the year has in store for us!  We've got some fun trips planned (any guesses where we're going?!?) and I've got some fun projects in the works!  One of those projects is a collaborative e-book project.  I have joined a group of other crazy talented food bloggers to produce a new e-book every month this year with a different theme.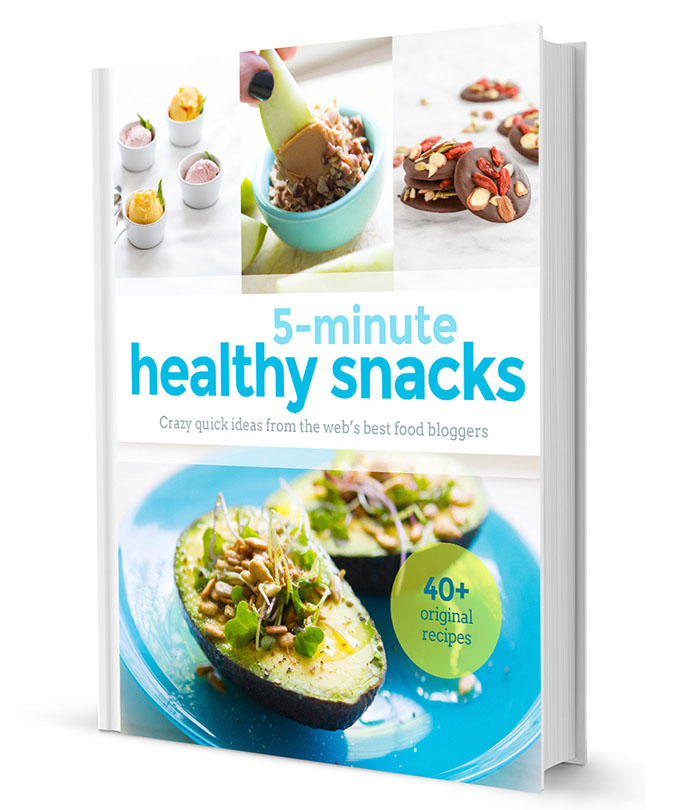 This month we published the first e-book and it's all about 5-minute healthy snacks!  There is something for everyone in this e-book and it's super user friendly.  Here's what the e-book includes:
42 Brand new and original snack recipes, all of which can be prepped and/or made in under 5 minutes.
Quick-search, visual index. One click takes your straight to the recipe you want.
No processed ingredients! Just healthy ways to enjoy real food.
Notes on every recipe from the contributing food bloggers.
Beautiful photos of every recipe
Easy-to-understand instructions
Ideas so clever, kids will love 'em, too!
Available in eBook form or printable PDF
Instant Download! Compatible with tablets, phones & computers.
Here's a little visual peak of what's inside: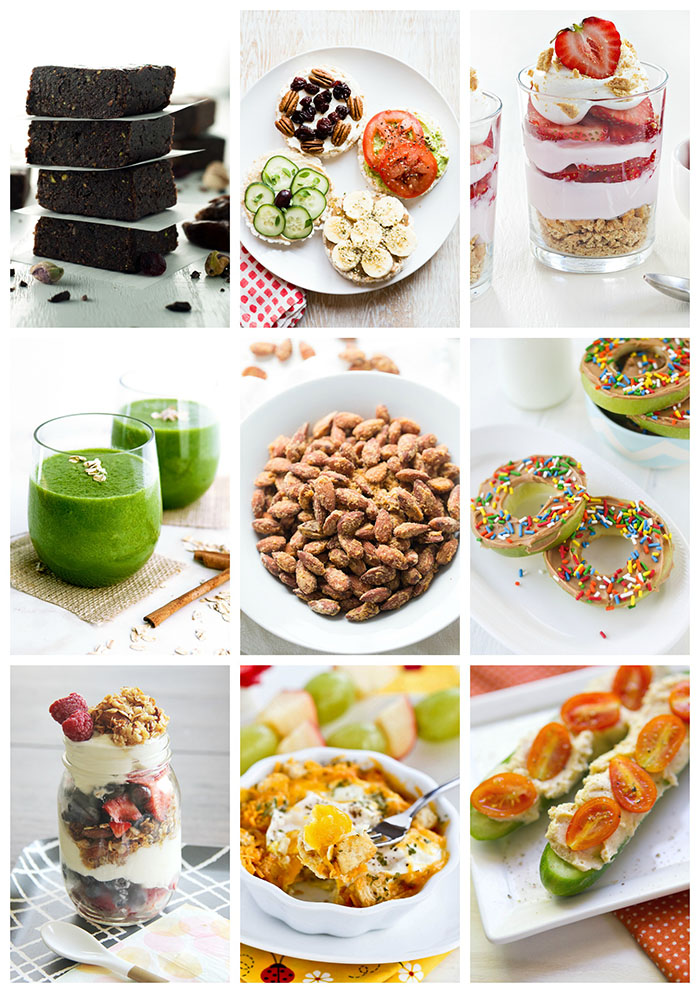 My contribution is a recipe for Miso Vegetable Nori Rolls.  They are wraps filled with fresh cut veggies and sweet and savory miso spread.  They are chalk full of flavor and nutrients making them a fabulous snack choice!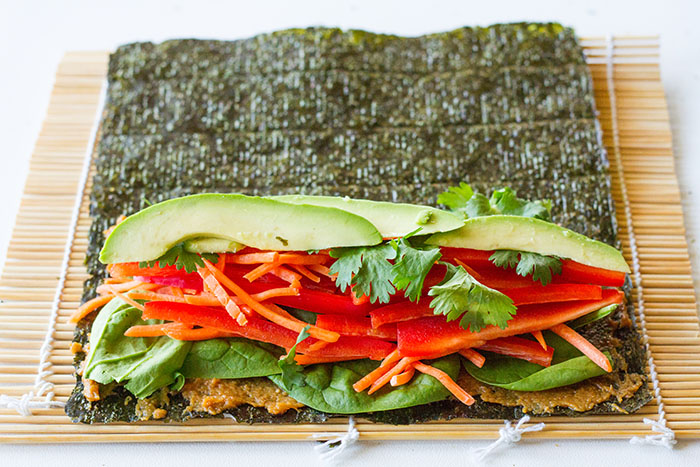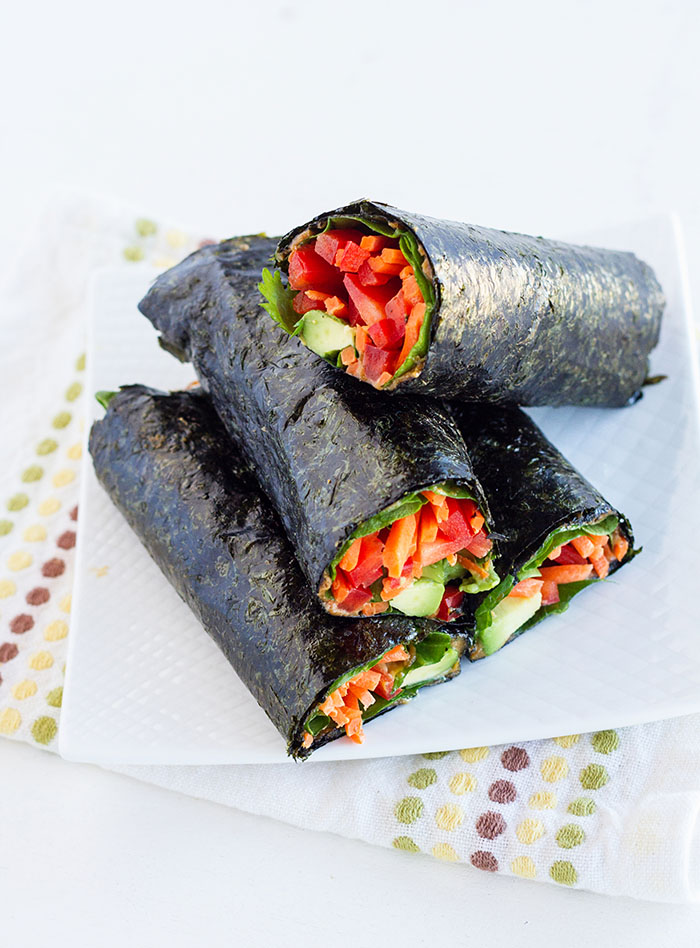 If you're like me planning out healthy snack choices is one of the keys to having a healthy week.  If I don't plan out healthy options, I will inevitably reach for whatever is available and convenient, which isn't always what's healthy!  I love this e-book because it has so many delicious options that are easy to make and delicious!  So check out our e-book to learn more specifics and buy a copy!   I also have the book listed in my Shop, which is where I will be adding future e-books this year.  There will be lots of options coming in the future!