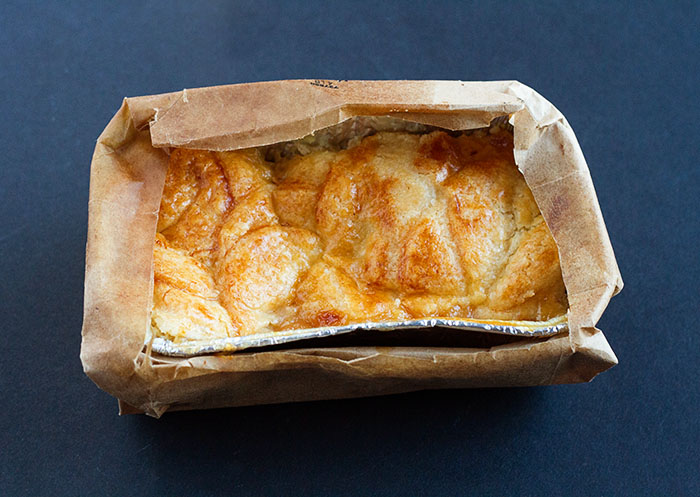 Thank goodness it's Friday Pie-day!  Today's slice of goodness comes to us from Las Vegas.  Every time we drive to California to visit my parents we drive through Las Vegas.  On our way back from our most recent visit we may a quick stop at a restaurant called Honey Salt because I had read that their brown bag baked pie was one of the best bites of pie in Las Vegas.  We met up with my friend Shanna (she writes a fabulous blog called Pineapple & Coconut which you should check out!) and her two kiddos, giving our kids the chance to run around (they love being together), while I grabbed some pie.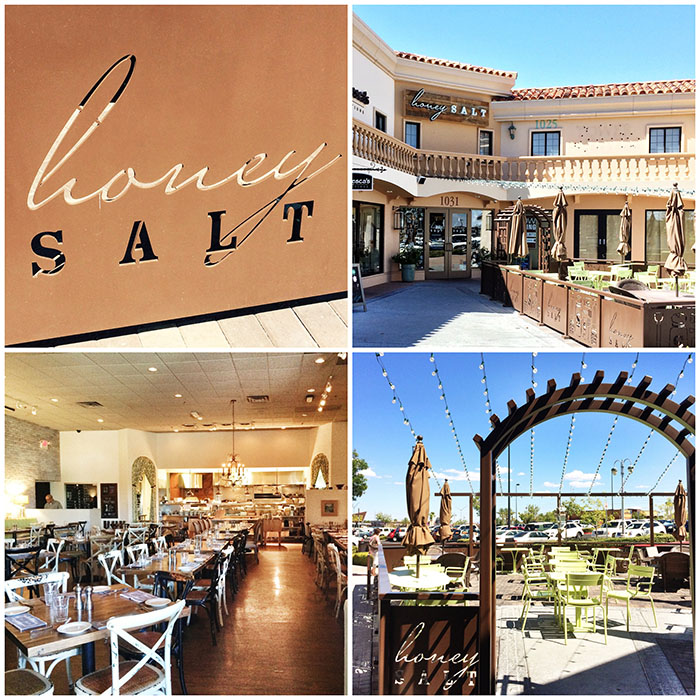 Honey Salt describes themselves as offering "a farm to table inspired menu that balances the realities of living in the desert with the amazing products regionally available for those willing to look a little harder."
The current pie flavor was peach and you get a whole mini pie in a little disposable aluminum baking tin.  One of the things I loved is that they don't remove the brown paper bag after it is baked, they just cut away the top so that you can see your pie.  The pie had a top crust, but no bottom crust, and was like a cross between traditional flaky pie crust and cake, and was sweet and buttery.  The peaches were baked perfectly—thank goodness for no peach mush!  I loved this pie and am just wishing I could be around for when they offer their Brown Bag Baked Apple Pie!  Next time we find ourselves in Las Vegas I want to stop for an actual meal, because the rest of the menu looked fabulous as well.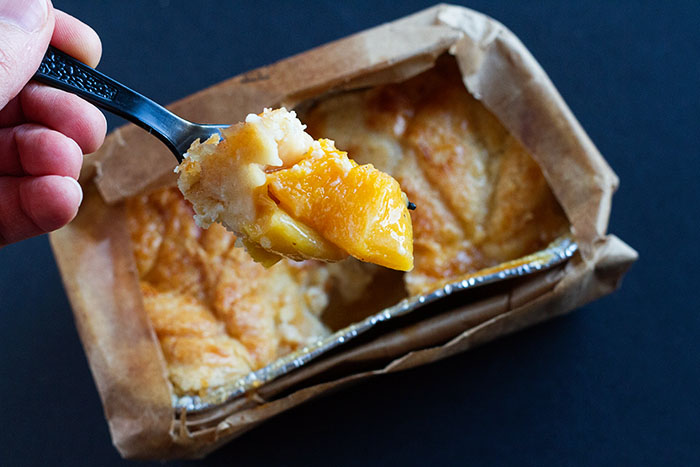 So next time you find yourself in Las Vegas, make sure you make a side trip to Honey Salt for some brown bag baked pie!
——————————————————————-

Honey Salt
1031 S. Rampart Blvd.
Las Vegas NV 89145
Phone number: 702-445-6100
Website: http://honeysalt.com/