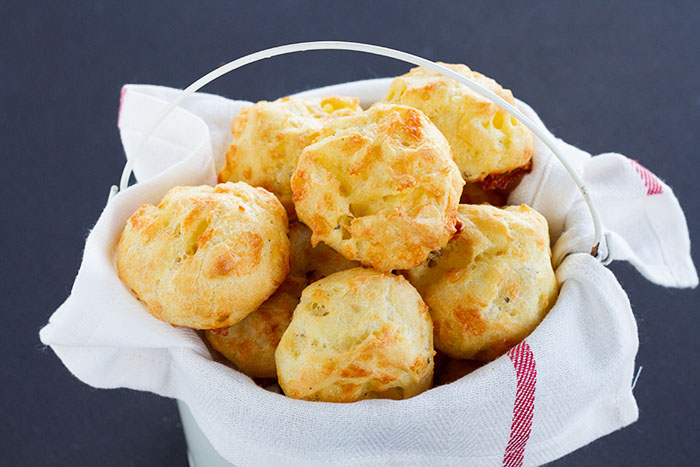 This is one of my absolute favorite times of year.  I love when we start to transition out of summer weather and into fall.  It is still warm, but not crazy hot, and the markets still have summer produce but some of my fall favorites are starting to show up.  PERFECT PICNIC WEATHER!!!!  I'm sorry to shout, but seriously guys, I love picnics and if you're not taking advantage of this time to get outdoors and picnic, you are missing out!  The current Kerrygold blogger challenge was to share one of our go-to picnic side dishes.  I decided on cheddar gougères (pronounced "goo-zsair"…zs pronounced like Zsa Zsa Gabor).  Gougères are a French savory pastry that are basically like a cheesy savory version of a cream puff.  You know how much I love my cream puffs!  The great thing about pâte à choux, the pastry dough used to make cream puffs, is that it is extremely versatile.  You can use it to make cream puffs, yes, but you can also make things like éclairs, French crullers, Parisian style gnocchi, and yep, gougères!!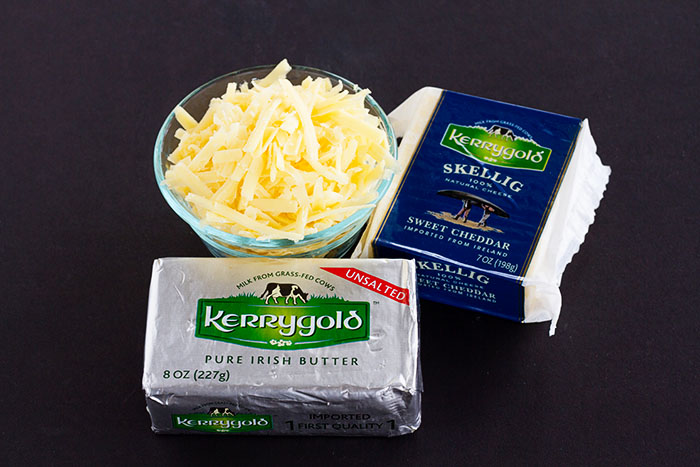 The dough comes together in 5 minutes and couldn't be easier.  I used both Kerrygold salted butter and Kerrygold Skellig Sweet Cheddar Cheese in my dough.  Kerrygold's butter is knock-your-socks-off-phenomenal (but you probably already know that), and the Skellig is a perfect choice for gougeres because the hint of sweetness and nutty flavor of the cheese makes these puffs taste fantastic.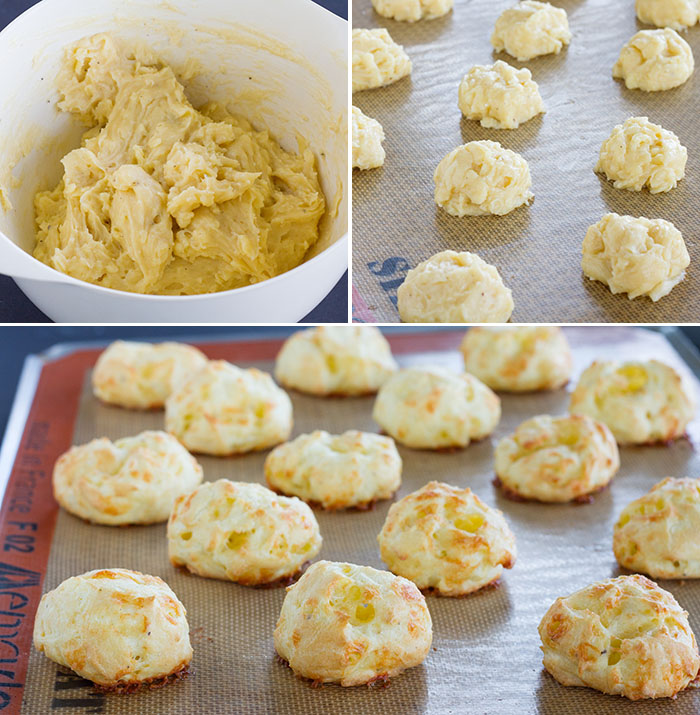 To cook them, you drop tablespoons of the dough onto a cookie sheet and pop them in the oven for 20 to 23 minutes, pull them out and let them cool slightly and you will have a treat to pack in your picnic.  These little cheesy puffs are perfect for picnicking because they can be an alternative to rolls.  They are fantastic paired with a good salad or charcuterie tray or fried chicken, a picnic classic.  When the weather starts to get picnic prohibitive, you can still whip up a batch of these to dunk in your favorite stew.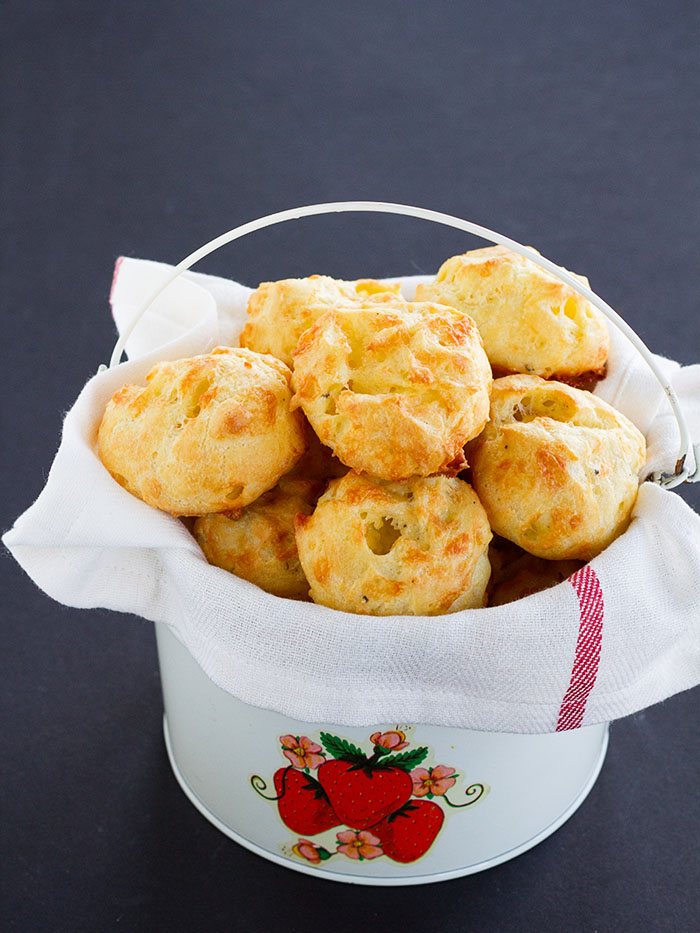 Print This Recipe
Cheddar Gougères
Makes about 20 pieces
Ingredients:
1 cup all-purpose flour
1/2 teaspoon fine grain sea salt
1/2 teaspoon freshly ground black pepper
Pinch of ground nutmeg
1 cup water
1/2 cup (8 ounces) Kerrygold salted butter
4 large eggs
4 ounces (about 1 cup) coarsely grated Kerrygold Skellig Sweet Cheddar Cheese
Directions:
1. Preheat the oven to 400 degrees Fahrenheit
2. Whisk the flour, salt, black pepper, and nutmeg together in a small bowl.
3. Bring the water to a boil in a medium-size saucepan over medium-high heat. Add the butter. When the butter has melted, add the flour mixture all at once and stir vigorously. Cook and stir until the mixture forms a ball that doesn't separate.
4. Remove the saucepan from the heat and let the dough cool slightly (about 1 minute). Add the eggs, one at a time, beating after each one until the dough is smooth. Stir in the grated cheese.
5. Drop heaping tablespoons of dough about 2-inches apart onto a greased baking sheet (or a baking sheet lined with a silicone baking mat or parchment paper).  Wet your finger tip and use it to lightly flatten any points that might be sticking out.  Bake the gougères for 20 to 23 minutes until they are golden brown and puffy. Remove them from the oven and transfer immediately to a cooling rack. Serve warm or at room temperature.  Best eaten within 6 hours of baking.
——————————————————————————-
*Disclosure: I was provided with Kerrygold cheese and butter at no cost to myself as part of Kerrygold's blogger program.  I did not receive any other compensation for this post.  All opinions and experiences are my own!