November is American Diabetes Month, and this year the American Diabetes Association is really making a push to raise community awareness of diabetes and its complications.  Last week I spoke to Elizabeth Mayer-Davis, MSPH, PhD, RD, the Association's president of health care and education, about how we can be more supportive of those around us who have diabetes during the holiday season.  This is an issue that is extremely important to me, and I'm grateful for the chance I've been given to get involved.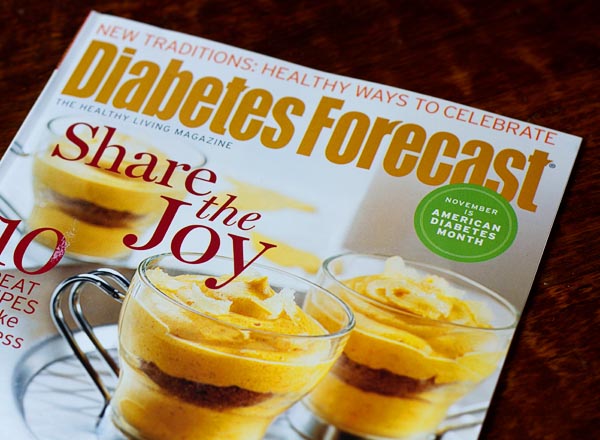 When Mr. Fuji was nineteen years old, he was living in Japan, and began experiencing some annoying health issues.  He started to be constantly thirsty, and because he was drinking all of the time to satiate his thirst, he was also making frequent trips to the bathroom.  Then he started rapidly losing weight.  Finally, when his vision started to go blurry, he decided maybe he should make a visit to an optometrist.  Luckily someone suggested he go in for a full physical, which he did.  The doctor who saw him tested his blood sugar, and Mr. Fuji was quickly informed that he had type 1 diabetes (insulin dependent/juvenile diabetes), and was hospitalized so that he could be stabilized.  He was lucky that he didn't go into a diabetic coma, since his blood sugar was in the 700s (a normal person usually has blood sugar levels between 80 and 120 mg/dL).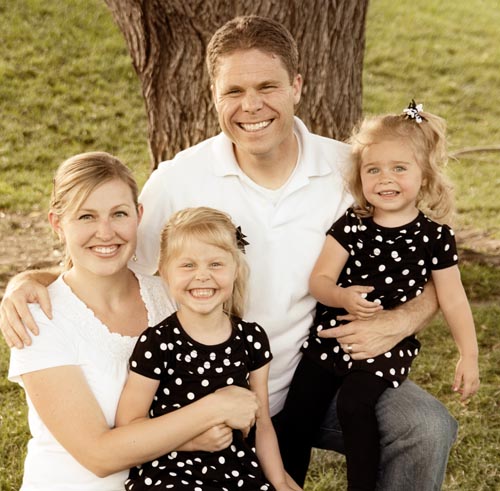 Although many years have passed since his diagnosis, diabetes is something that affects his life and our family on a daily basis.  We are thankful that he had so many disease-free years, as many with Type 1 diabetes aren't so lucky.  We are also thankful that he is a healthy guy, and is active in monitoring and maintaining his physical health.  However, he still has to be seen by an endocrinologist every three months to keep a close watch on his health, has to test his blood sugar multiple times a day, and wears an insulin pump which delivers a constant slow drip of insulin directly into his body.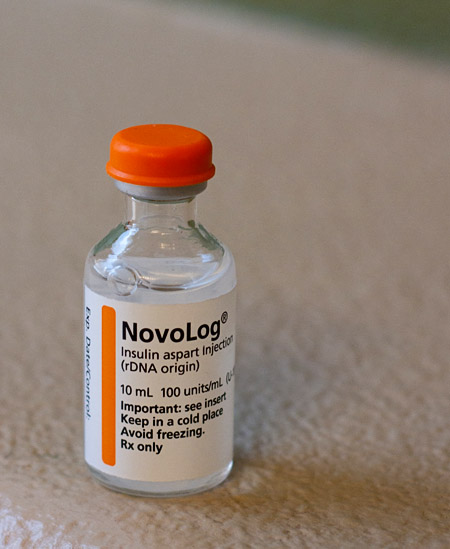 Then there are other issues.  Yesterday the girls and I came down with a bad case of the stomach flu that has been spreading through our community like wild fire.  I live in fear of Mr. Fuji catching the bug, and he has strict orders to stay far, far away from us.  If he were to get this flu, it would become very difficult for him to maintain his blood sugar at healthy levels.  This is the reality of living with, and being, a healthy diabetic—it can be so much worse.  That's just type 1.  Type 2 diabetes is rising to epidemic levels in our society.
Get Involved
Great strides have been made in the diabetes medical arena, but we still have a long road ahead of us.  Please take this opportunity to learn more about the disease and to join me in taking the pledge to stop diabetes.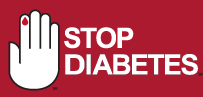 For more information on diabetes, American Diabetes Month, or how to take the pledge, visit stopdiabetes.com.  In addition, let's become more aware of those who live with the disease, especially during the holiday season, when it can be extra hard to make healthy decisions when we're surrounded by so many tempting holiday foods.  Beth Mayer-Davis is helping us out with that aspect by sharing 6 tips for making this holiday season a healthier one for our diabetic loved ones, without depriving anyone of their holiday favorites.
Get informed, have a conversation! People with diabetes vary considerably in how their diabetes is managed on a day to day basis, due to being on difference medicines.  Even if they are on insulin, there are many different ways that insulin is used, so depending on the individual's medical regimen, their particular needs will be different.  If you are having someone over that you know has diabetes, the best thing to do is to have a conversation with them ahead of time and see if they have any particular concerns or needs.
Make it comfortable and easy for people to make choices without them feeling different than everyone else.  For anyone with diabetes, if they have access to healthy choices among foods at a gathering, then that allows them to choose what they need to choose, or would like to choose, without making a big deal out of it.  For example, make sure you have some non-alcoholic or calorie free drink options in your lineup.  Sparkling water with lemon and lime also makes a fabulous choice.  When putting together your appetizer lineup, add some fresh veggies in a variety of colors with healthier dips (yogurt instead of sour cream based).  Not only are you providing a healthier appetizer option, but you'll be adding color to your spread—a win win!  Also note that people might choose smaller portions of various things, rather than skipping them, as part of managing their diabetes, weight, or both.  Rather than pre-cut that pumpkin pie?  Have slices of different sizes or provide a knife so that people can choose their own size.
Provide a supply of healthy snacks.  You never know when that turkey will be done, and someone with type 1 diabetes will have some concerns if they are waiting and waiting for dinner.  If you provide healthy snacks for people to nosh on until dinner is ready, then people can eat as needed and avoid hypoglycemia.
Provide some diabetes friendly options.  Mix it up!  Serve items that are energy dense along with some of the traditional favorites that are not energy dense (aka, very high in sugar and fat).  Need ideas?  There are tons of recipes on the ADA website.  The ADA website also provides modified versions of holiday favorites.  Some pretty simple substitutions can make a huge difference.
Balance, balance, balance! With the holidays, there's really not a reason people can't partake in the traditions, but we need to make sure that we make it comfortable for them to do it in a way that speaks to moderation.  If you change everything, you become unhappy and feel deprived.  We all should treat ourselves with some respect for our culture and preferences, and find ways of enjoying the holidays and being a part of them with family and friends, while still making needed adjustments.
Be aware. If you are a diabetic, remember that the day to day routine changes during the holiday season and you need to pay attention to your needs in terms of insulin, checking your blood sugar, snacking, and meals.  In addition, consider taking a walk, or getting some other physical activity during the holiday season.  Physical activity is an important part of diabetes management, so take advantage of (hopefully!) having a bit more free time in your holiday schedule!