I know that posting has been light around here, but for good reason! For the past month I've been working on a "top secret" project—building a new home for LFM. Moving day is finally here! Today marks the switch from Blogger to WordPress and from having my domain name hosted through Google to self-hosting. If any of you are still using my old blogspot URL for some reason, it's time to update!
Making the switch has been a bit of a nightmare. Initially the design process was progressing at a snail's pace due to my lack of familiarity with my new WordPress theme and CSS, but then the lovely Barb of Vino Luci stepped in and saved the day, helping my transition go a whole lot smoother and giving LFM a beautiful look. The actual process of trying to transfer the domain name took FOREVER, since Google outsources their domain hosting services to other companies. Trying to go through Google to find out how to go through these other companies' websites to take care of this, and in a timely fashion, has taken more time than originally planned. In the meantime, I couldn't publish any new posts, because I had already transferred all of the data over from Blogger. Once all of the proper parties had been dealt with, then I had to wait for six days for the domain name to actually be transferred. If you notice any new bald spots on my head or dark circles under my eyes, now you know why.
To celebrate my new home, I've decided to give away a few of my current favorite things. I've got a set of my all-time favorite measuring spoons to give,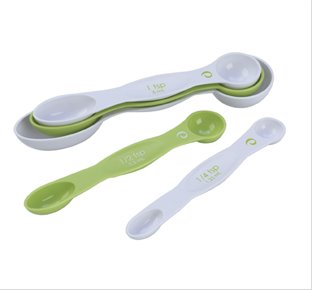 and a copy of The Steamy Kitchen Cookbook by Jaden Hair. Jaden has agreed to send the winner of the cookbook a signed bookplate (thanks Jaden!).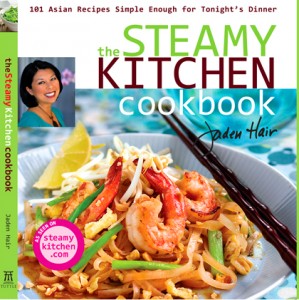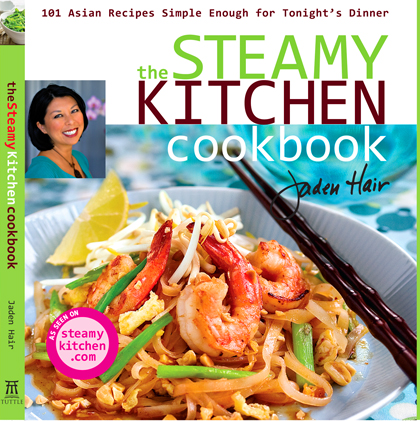 Comments are now closed and the winners will be announced on Monday (November 30th)!
To enter to win the measuring spoons or the cookbook, leave me a comment! I will keep the comments open until this Friday, November 27th, 10 PM PST, and announce the winners (using a random number generator) on Monday (November 30th). Make sure you leave me a way to contact you. This giveaway is open to all of my readers (international included).