Lately I've been enticed by the beautiful beets at our farmer's market.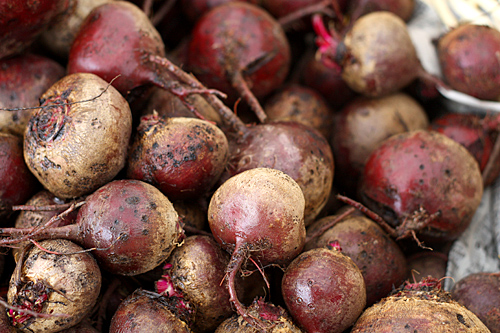 I got an especially beautiful bunch of beets during my last trip to buy produce at the market.   The beets sat in my kitchen for several days calling to me to use them.  I finally decided on turning them into a warm beet salad.  I peeled and sliced up the beets, and then cooked them up in a large frying pan with some olive oil, lemon zest, and water until the beets were tender.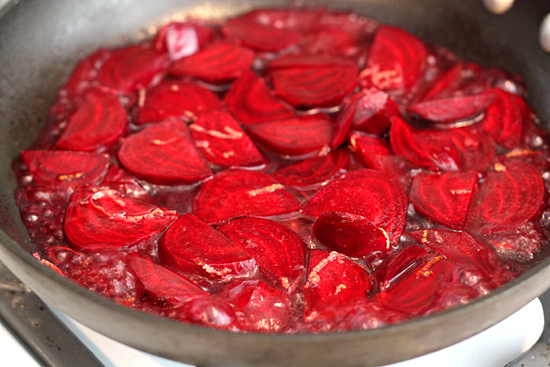 Then I chopped up the leafy beet greens and threw them in with the beets for about a minute until they had wilted.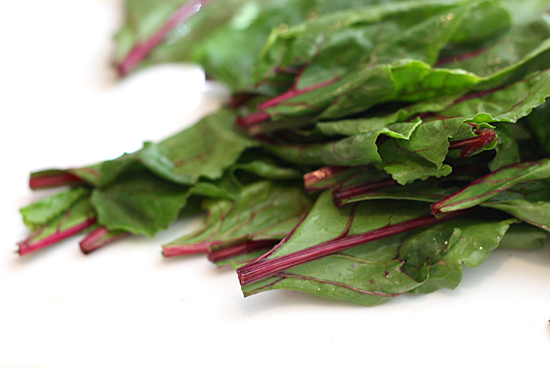 If your beet greens aren't looking so good, you can throw in a couple of handfuls of spinach or chopped swiss chard instead.  I dressed the beets and greens with a dressing made of olive oil, clover honey, and some pecans.  This is a simple dish that higlights the brilliant color and the delicious sweetness of the beets.  The pecans add a  nice nutty contrast and texture.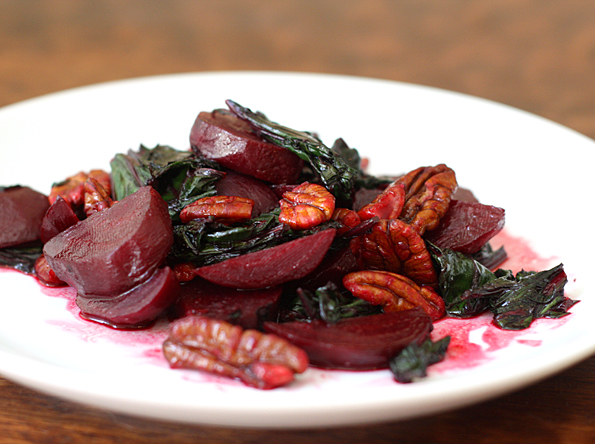 Warm Beet Salad
Makes 4 servings
1 teaspoon olive oil
4 small beets
2 teaspoons lemon zest
1/4 cup water
Dressing:
1 tablespoon olive oil
1 tablespoon clover honey
1/4 cup chopped pecans
coarse salt, to taste
1. Cut off the greens from the beets.  Trim and peel the beets.  Cut the beets in half lengthwise, and then lay the cut-side down and cut the halves into 1/4-inch-thick slices. *You may want to wear gloves to do this, otherwise your fingers will be stained pink!!*
2. Heat a large frying pan over medium heat.  Add the olive oil, beets, lemon zest, and water to the pan and then cover and cook until the beets are tender, about 7 to 12 minutes.  Add more water as needed during the cooking process.
3. While the beets are cooking, rinse off the beet greens and cut off and discard the stems.  Chop up the leaves.  When the beets are tender, add the beet greens, cover, and cook until the greens are wilted, about 1 minute.
4. Remove the pan from the heat.  Add the dressing ingredients and toss to coat.  Sprinkle with coarse salt.
=====================================