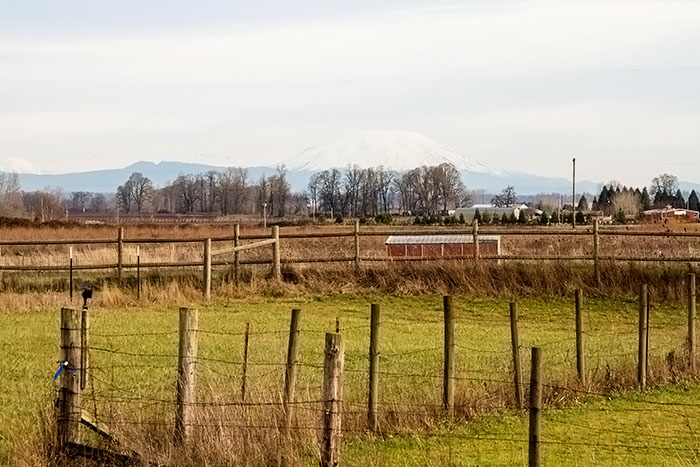 The Croft farm, located on Sauvie Island, approximately ten miles northwest of downtown Portland, Oregon, is a small farm (approximately 5 acres), committed to harvesting organically grown fruits and vegetables, free-roaming chicken eggs, and crisp cider apples, and is registered as a Non-Profit Animal Rescue.  It's also the location of a perfect Airbnb rental.  My mom and I spent the first week in January exploring Portland.  A private 300 square-foot casita on the Croft Farm was our home-base for the week, and we couldn't have picked a better spot.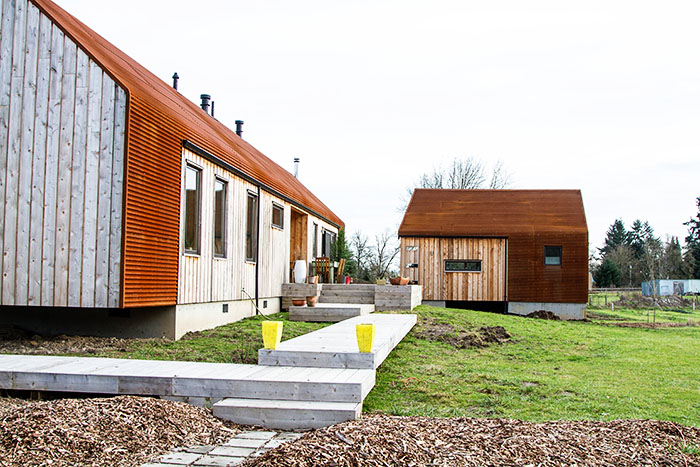 Sauvie Island is the largest island along the Columbia River (approximately 26,000 acres) and is mostly made up of farmland and wildlife refuge.  There are barely more than 1,000 residents on the island, giving the island an untouched feeling, despite the fact that it only took us 15 minutes to get from our rental to downtown Portland.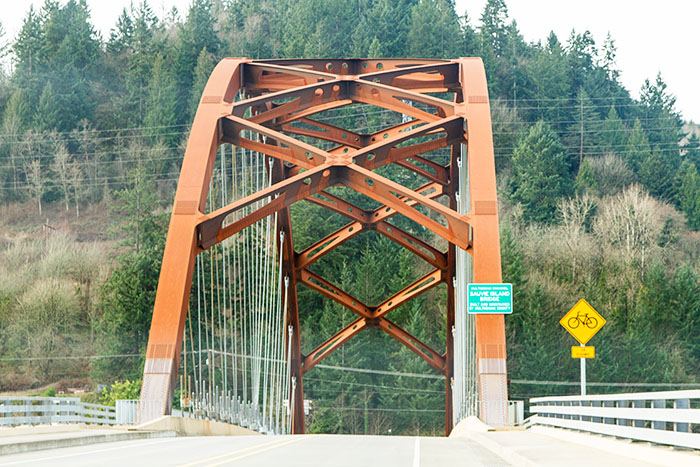 The island gets a lot of fog, which we enjoyed in the morning, as it gave a magical atmosphere to the farm.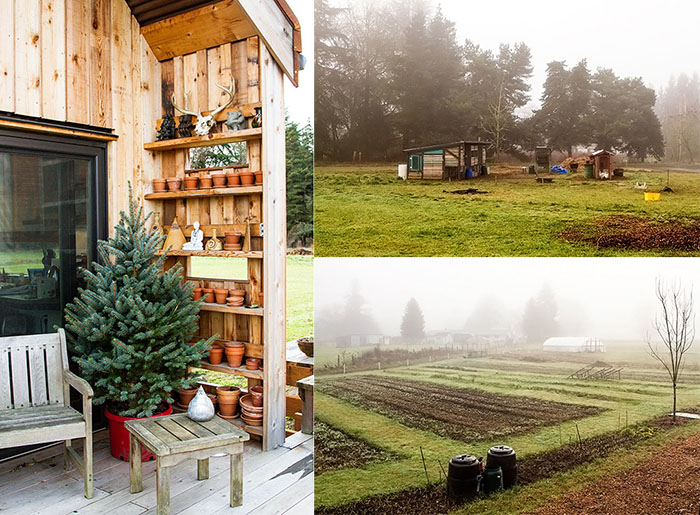 The casita we stayed in included a bedroom, bathroom, small sitting room, and kitchenette and had a welcoming rustic/vintage feel.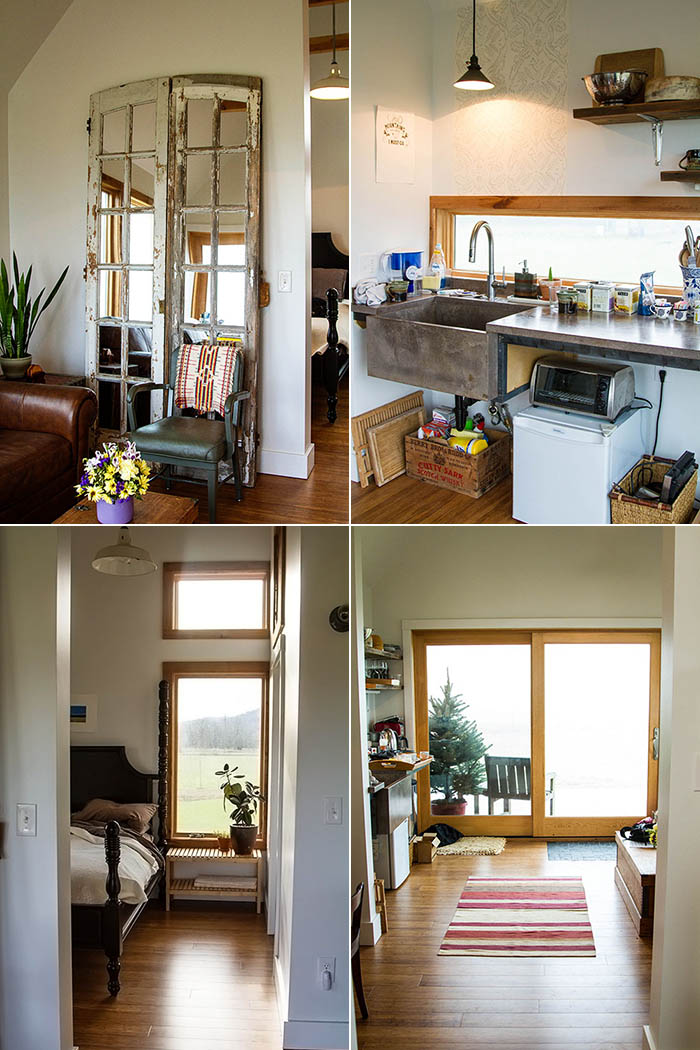 For $8 extra per person per day you can have a farm fresh breakfast brought to you in the morning.  We had yogurt topped with blueberries and granola, slices of banana drizzled with honey, hashbrowns, orange wedges, and slices of buttered toast topped with a fresh chicken egg and fresh duck egg and a slice of tomato, along with a glass of orange juice.  The perfect way to start a day of exploration!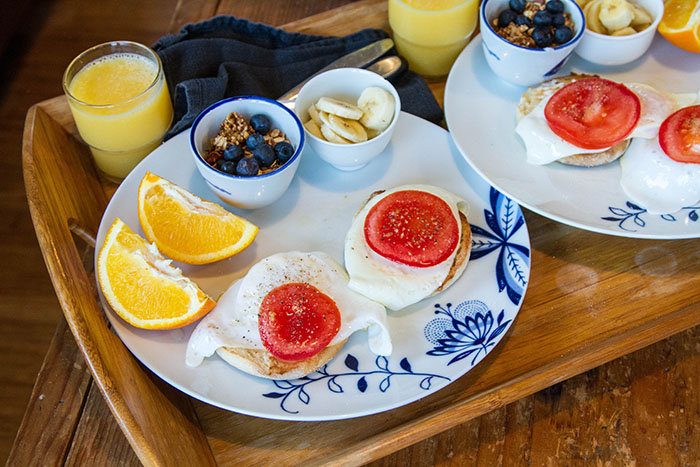 Not only were the surroundings beautiful and the accommodations comfortable, but the owners, Greg and Vail, are absolutely wonderful and full of information for new visitors.  We also fell in love with Ruby Tuesday, their Redbone Coonhound, who came to our door every morning to say hello just as we were getting ready to leave.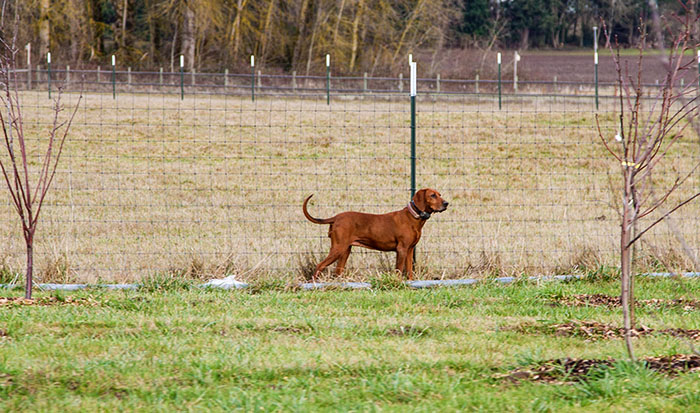 If you're traveling to Portland and looking for a place to stay that is beautiful, affordable, and comfortable, The Croft farm is a fantastic place to stay.  I would love to go back and stay there again.
The Croft
Sauvie Island, Portland, Oregon
http://www.thecroftfarm.com/index.html
Stay at The Croft: Airbnb listing