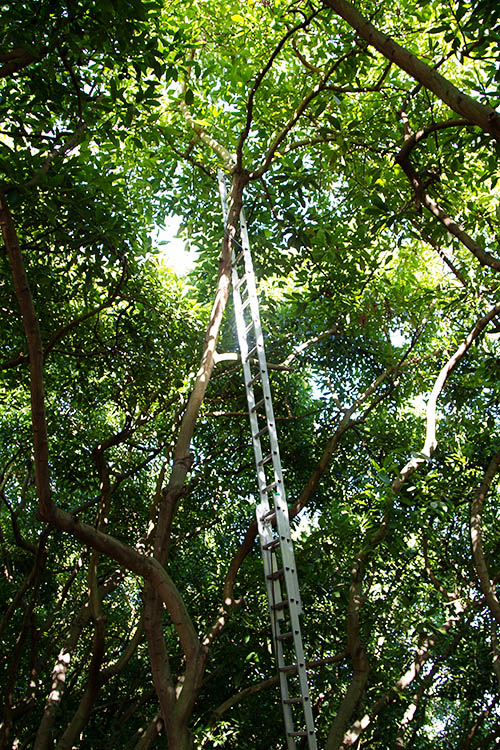 So far this summer has been a whirlwind.  This past week I was in Southern California to see my brother's exhibit at the Santa Monica Museum of Art. (How cool is that?!?)  During the week I had a bit of extra time and was able to drive down to see my friend Mimi and her avocado trees.  This is one of my favorite places on Earth.  The groves are beautiful and always changing.  Early summer means that the baby avocados aren't so little anymore.  Instead of being the size of small olives, they are now the size of small plums.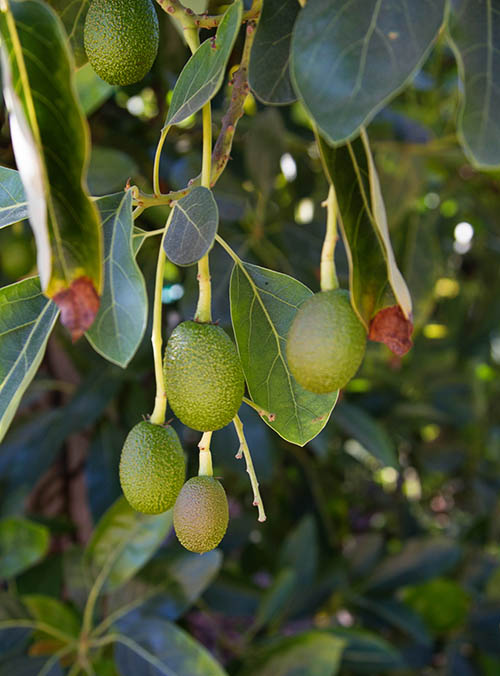 From the looks of things, next year's crop is going to be a good one—that's a lot of avocados!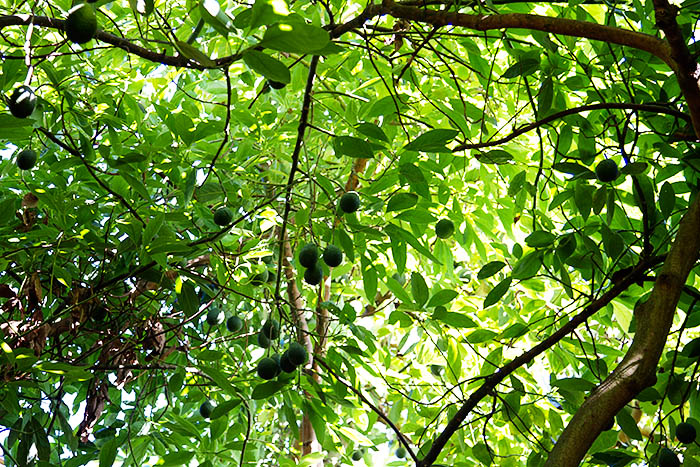 The trees are growing as well, and new growth shows up in the form of leaves tinged with a bit of burnished reddish orange.  I love seeing how the trees and their avocados change as the seasons change.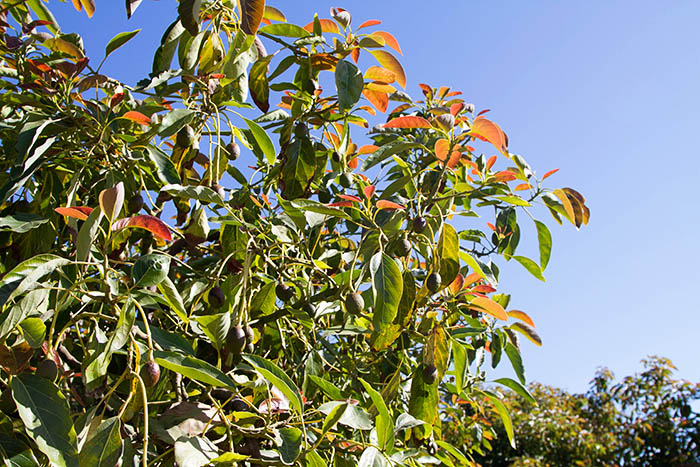 Mr. Fuji and I are spending this week in Cancun, Mexico, getting some much needed R & R, while the Fujilings get to spend time with their grandparents.  It's going to be a great week!  How is your summer going?