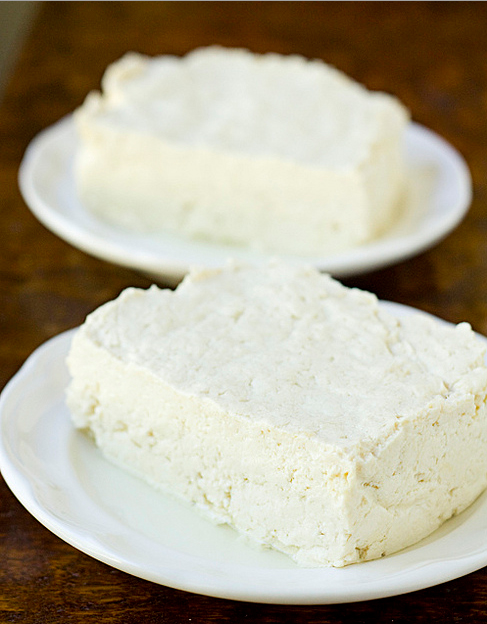 My friend Jennie is one of those people who puts you instantly at ease.  I met her for the first time at an event in New York City in the fall of 2010.  Her warmth, wicked sense of humor, and tendency to break into a big grin won me over instantly.  Since that day I've grown to respect Jennie for much more than her wonderful personality.  Jennie makes magic happen in her kitchen, making everything from scratch, whether it be more "normal" things like strawberry jam, or more unexpected things like bouillon (yep, you can make you're own!).  Jennie is also a mom and wife, and her love for her family shines through in everything she does.  Jennie also has the ability to make those she comes in contact with feel included, important, and loved. Jennie cares about things that matter, doing things like organizing a holiday campaign for Share Our Strength.
A few weeks ago, Jennie lost her husband Mikey to a sudden heart attack.  After all she has given to so many people, now we have the chance to give back.  Jennie and Mikey have two sweet little girls, ages 3 and 8.  Jennie is facing a mountain of challenges, including the denial of widow's benefits from Social Security and health insurance that runs out in December.  The food community has come together to do what it can to help, using the non-profit organization Bloggers Without Borders to help raise funds for Jennie and her girls.  You can donate directly to this cause—all donations received will go toward #afundforjennie.  You can also bid on an auction.  Many bloggers are auctioning off handmade goods or services, with all proceeds going toward #afundforjennie.  You can see the roundup page of auction items here: #afundforjennie Auction List Just click on any auction's description to jump to that auction page on the blogger's site.  I've been trying to think of something I could do to help, and the light bulb finally went on yesterday as I was reading over some of the auction items.  Since Jennie is an advocate for making things for scratch, I thought it would be appropriate to offer a class where the winning bidder could learn to tofu from scratch.  So here we go!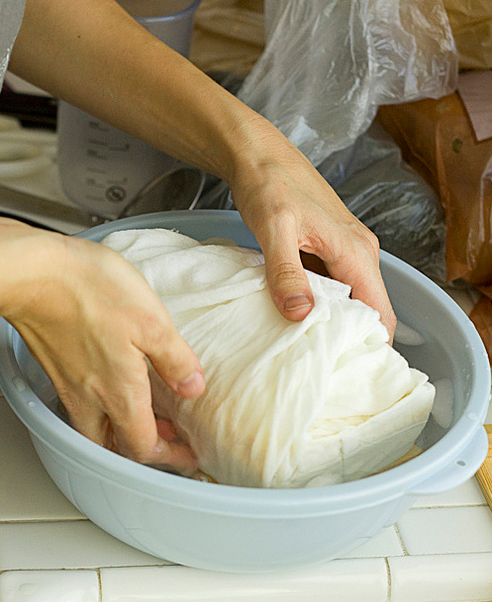 Fuji Tofu Class
Come and learn to make tofu in a 4 hour class.  We'll start with dried soybeans and use them to make fresh soy milk, which we'll then use to make fresh tofu.  You'll finish the class by tasting the fruits of your labor as we prepare several simple recipes using the freshly made tofu.  All supplies and snacks will be provided.  Auction winner can bring up to 4 friends to the class.  Class will be held at my home, or at a location of the winner's choosing if it is within 70 miles of my home (Corona, CA).
==================================
*UPDATE 8/31//11* The auction is now closed!  A huge thank you Allison for her winning bid of $400!!  Thank you to everyone who submitted bids.  You have all earned extra special places in my heart.
==================================
To bid, leave a comment below with your bid amount (be sure to enter your email address correctly, so I can contact you if you win—emails or not published).  Winning bidder will need to send payment to the fund for Jennie, directly through the Bloggers Without Borders Paypal account.  I am going to start the bidding at $150 (which is a steal, so that number had better go up!).  I will accept bids until next Tuesday, August 30th at 10:00pm EST.  I will announce the winner on Wednesday, August 31th.  Winner must claim the prize within 6 months.
Please Note – 100% of the money generated by the auction will go straight to Bloggers Without Borders to support #AFundForJennie.