Back in March I spent the day with the amazing folks at Clear Media filming step-by-step cooking classes for a fabulous new iPad app called Appetites!  Appetites features cooking classes filmed step-by-step from the viewer's point of view so that you can really see how something is done.  These classes aren't just recipes.  If you want recipes, you can get those off of my blog, but if you really want to learn how something is done, this app is for you!  Then again, if you just want to be entertained by my dorkiness, this app is good for that too!  Each recipe is broken down into steps, so that you can select a step to watch again and again if you are still confused—no having to rewind the video footage to find the part of the recipe you'd like to see again!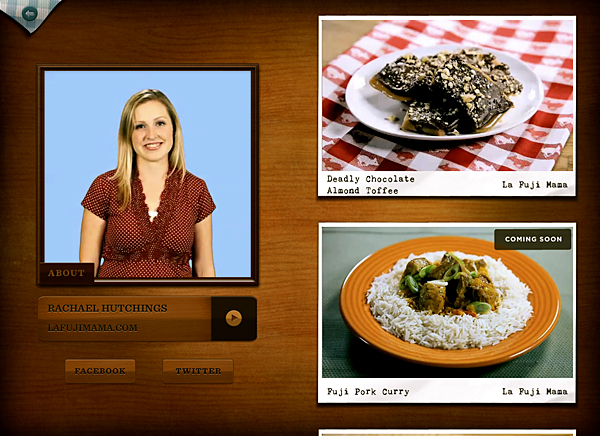 My day filming started off with hair and makeup done by the fabulous Diana Chan.  She even made sure that my hands looked good on camera.  This girl could make mud look good.  Hey Diana, if you ever want to move further south, I've got a room saved for you at my house . . . no ulterior motives, I swear! (And no, of course I'm not crossing my fingers behind my back as I'm saying this. Ahem.)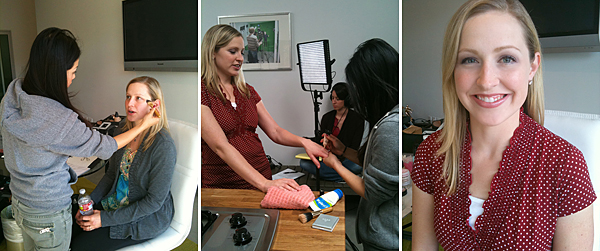 Then I filmed some recipe intros on the green screen.  Unfortunately, the film team also got footage of me doing the hula . . . can you say blackmail?  Nick Alt (Founder and CEO of Clear Media) says the FujiHula app will be coming in 2012.  Ha.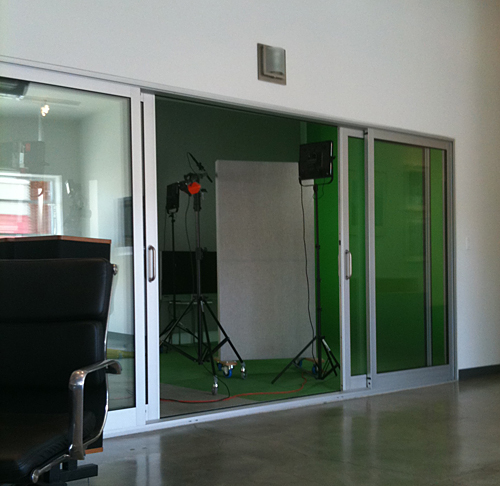 Then we went on set to film the cooking classes.  I was the first person to break in the new set, and had fun nearly searing my eyebrows off with the very "assertive" stovetop burner.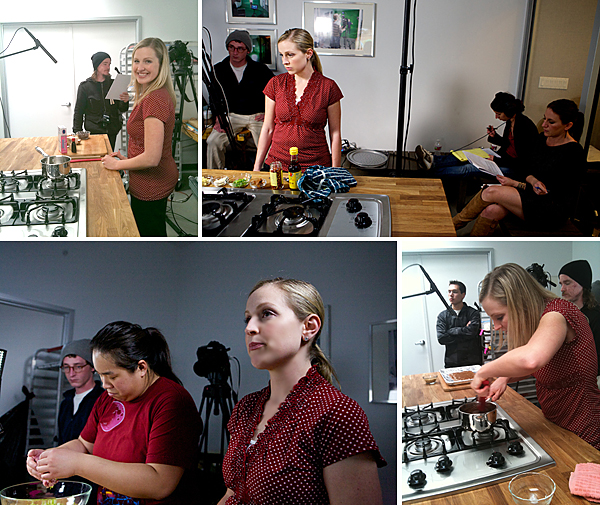 I think I managed to pull off not embarassing myself too much, except for a few moments, like cracking an egg into a bowl instead of separating the yolk from the white, right after talking through the step. (The hula incident counts too I guess!)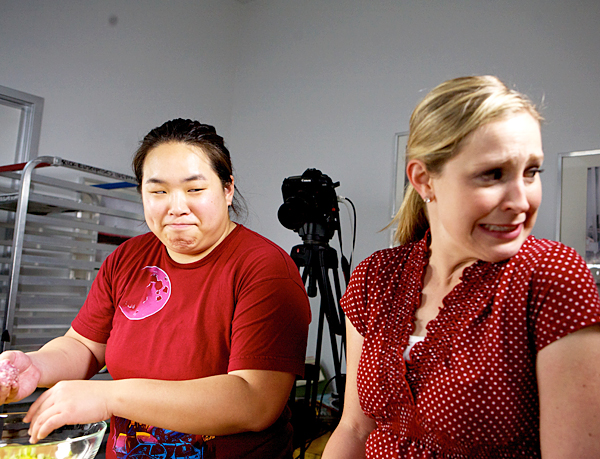 I had a fabulous day and felt completely spoiled.  Everyone worked so hard to make things happen and I got to do the fun part—the cooking!  I even had my own team of food stylists!  The awesome Louise Mellor and Tiffany Wu had the hard job of prepping all the ingredients and food and making sure the food looked as beautiful as it could.  I had a star-struck moment in the beginning when Denise Vivaldo (an incredibly talented and famous food stylist), one of my culinary idols, stopped in to make sure the food styling team was all set to go.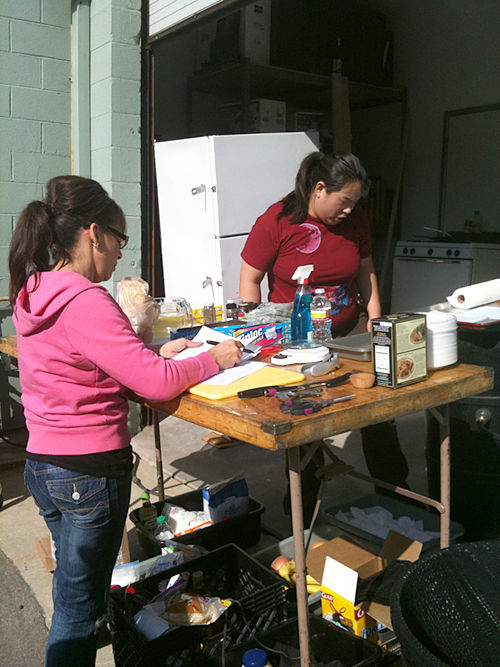 Hopefully I redeemed myself with the end product . . . I know they liked my toffee!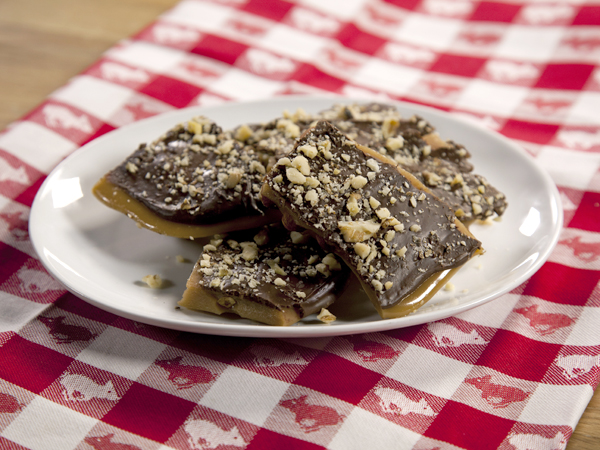 If you want to learn the secrets to making knock-your-socks off toffee, go get the app for yourself!  Candy making doesn't have to be scary!  Right now the app is only available for the iPad, but Clear Media is currently working on a version for the iPhone that will be available this summer.  Version 1.2 of Appetites was just released last Thursday (April 28th, 2011).  Version 1.2 includes all 30 cooking classes currently available, for $4.99.  Right now it's on sale for $2.99 in the App Store.  Season 2 (version 1.3) will be coming soon and will include 10 new cooking classes, available to purchase a la carte for 99¢ or in a set (10 for $2.99)!  Season 3 will also be coming soon, which I'm especially excited for because it will include a cooking class for my gyoza recipe.  If you want to make beautiful pleated pan-fried dumplings, I'll teach you how easy it really is!
Here's a little Fuji preview to wet your appetite!
Other awesome chefs on Appetites! Matt (Matt Bites), Gaby (What's Gaby Cooking), Stuart O'Keeffe, Manouschka Guerrier (Single Serving Bytes), Nick & Blake (The Paupered Chef), Stephanie Hua (Lick My Spoon), Adrianna and Caroline (A Cozy Kitchen) and Gabi (BrokeAss Gourmet)