. . . continued . . . When we went into the other room, Kelly Ripa was waiting for us on the Electrolux banana split set, as well as Stephen Bruce, the owner and founder of Serendipity 3, and Kevin Scott, the president and CEO of Electrolux.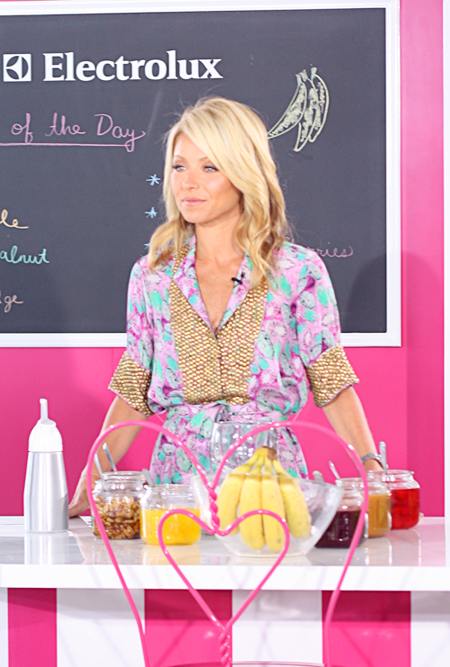 Kevin Scott introduced Electrolux's new stand-alone refrigerator and freezer (drool!) and then explained that to celebrate the new release, they had teamed up with Serendipity 3 to make banana splits for a cause.  Each of the kids had their own banana split work station, complete with lots of toppings.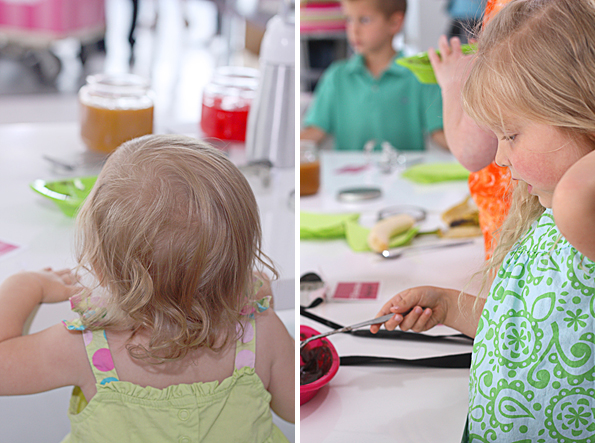 Kelly went around the room meeting all of the kids.  Squirrel got a bit shy when Kelly tried to shake her hand,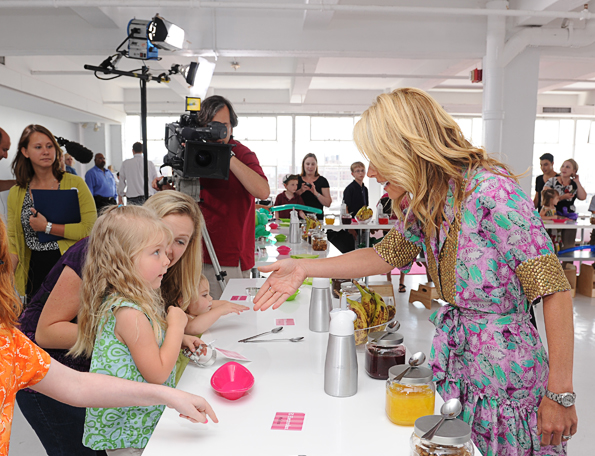 Photo source: Electrolux
but warmed up to the situation as soon as some ice cream made it into her bowl.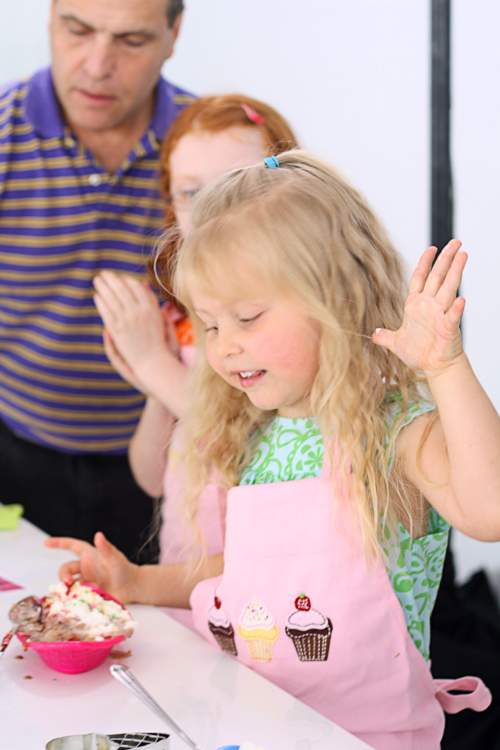 Stephen Bruce demonstrated how to make a banana split the Serendipity 3 way, sharing the fabulous tip of spreading hot fudge all over the inside of your ice cream bowl before doing anything else.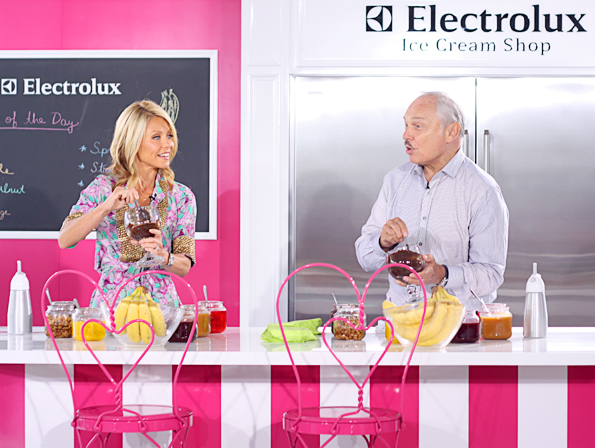 Both of the girls enjoyed making their splits.
Kelly was as sweet as sweet can be, making the event even more fun.
I think the look on Squirrel's face towards the end of the event says it all.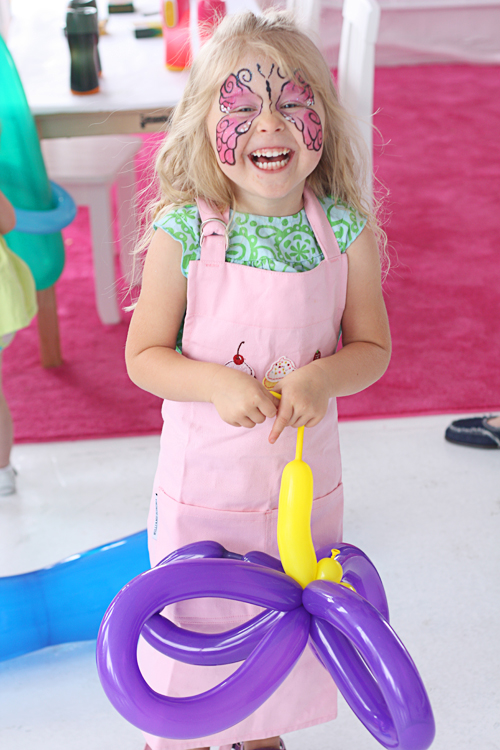 When it was over, we got into the car and headed for the airport.  As I watched the skyline of New York whiz by, I looked over at the girls sitting next to me and they were both fast asleep looking quite content.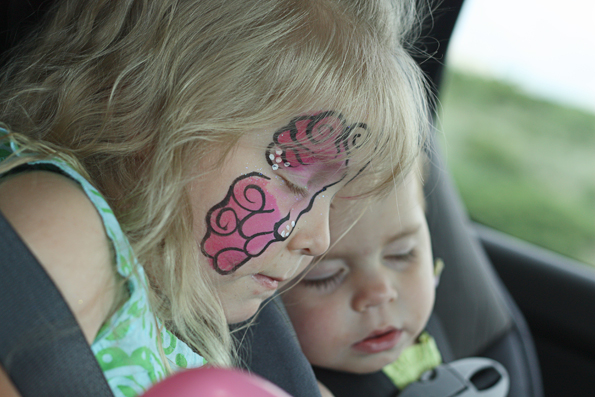 Despite the long flights and some of the issues that inevitably accompany traveling with young children, our trip to New York was a wonderful one and worth the effort.  I must say that it could have been much worse if not for the careful planning of the Electrolux PR people who made sure that we were well taken care of, and that I didn't have to worry about things like transportation or bringing car seats.  I am so glad that my girls were able to have such a wonderful experience, and that we were able to participate in such a worthwhile event.  You can now go and have your own virtual banana split party and participate in the cause as well!  For each banana split created on the site, Electrolux will donate $1 to the OCRF.  To sweeten the deal, everyone who logs on to the site and builds a banana split will be automatically entered for a chance to win the daily prize ($50 towards sweet summer treats) and the grand prize (the new stand-alone refrigerator and freezer from Electrolux).  If you've already built a split, go build another!  You can build one every day for the next couple of months.  Let's make sure that we make as many as we can and help fight ovarian cancer!