As promised the rest of this week will be dedicated to exploring the topic of miso soup!
Do you use those packets of instant miso soup?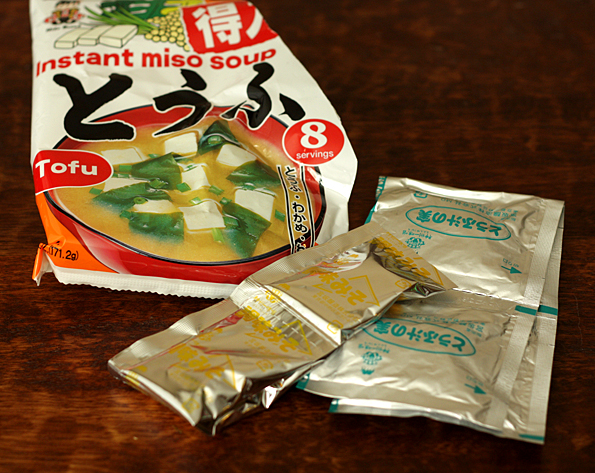 How about dashi granules to make your stock for miso soup?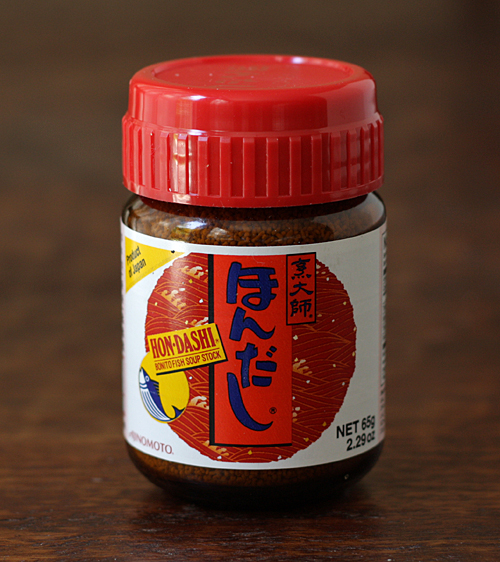 Or do you think it's altogether too difficult to make it yourself and you get your miso soup at a Japanese restaurant?  It is TIME TO REFORM!  This week I'll be demystifying miso soup by talking about all of the ingredients needed to make miso soup from scratch (FOUR if you include water), HOW to make it, and different ideas of what to put in it!
Miso soup, or miso-shiru, is one of the mainstays of Japanese cuisine.  Miso soup is made up of two primary components: a stock called dashi and miso paste.  It is commonly served for breakfast, as well as lunch and dinner in Japan.  When you order miso soup at a restaurant here in the US, you usually are ordering a bowl of miso soup with chunks of tofu, some wakame seaweed, and a sprinkling of sliced scallions in it.  What many people may not realize is that there are hundreds of variations on miso soup.  These variations come from regional and seasonal components.  Each region of Japan has its own type of miso (fermented soybean paste) as a result of its particular climate and eating customs.  For example, hatchomiso is a sweet soybean miso that is particular to Aichi Prefecture.  Another variable that changes in a bowl of miso soup is what is "floating" in the broth.  Many miso soups reflect the changing of the seasons by utilizing produce that is in season.
Nutritional Benefits of Miso Soup
Although miso paste is high in sodium, a little bit goes a long way.  High sodium content may be miso paste's only downside.  It is an excellent source of protein, dietary fiber, manganese, zinc, phosphorus, and copper.  The minerals present in miso soup are said to help boost the immune system, your energy level, and your bone and blood vessel health.
Everyone should add miso soup to their repertoire.  Not only is it good for you, it is filling and delicious.  It's also a wonderful treat when you are feeling under the weather.
Coming Next: How To Make Dashi (no instant dashi granules included)!