The Fuji family is currently out of town.  We just got to Utah earlier today to visit family for Easter.  We actually left yesterday, but a snow storm in Southern Utah convinced us to stop for the night in St. George, Utah, and finish the drive this morning.
To keep you busy while I'm recooperating after spending 10 hours in the car trying to keep Squirrel and Bug entertained, I thought a giveaway might be fun!  I'm a huge fan of all things Zojirushi—having fallen in love with the quality of their products while living in Japan.

The wonderful people over at Zojirushi have graciously offered to spread the love around and sponsor a giveaway!  I've got not one, but THREE things for you to win!  The first thing up for grabs is a Stainless Steel Food Jar.  This is one of Zojirushi's newest products.  I don't personally own one of these, but they look awesome!  The jar uses vacuum insulation to keep foods or beverages hot.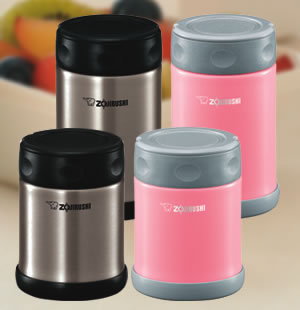 The second item you could win is a Ms. Bento Stainless Lunch Jar.  I do own one of these, as well as a Mini Bento Lunch Jar, and I love them both.  I often pack one or both filled with lunch or snacks when I go on outings with the girls.  The Ms. Bento is a washable container, with two microwaveable inner bowls, chopsticks, chopsticks holder and an easy-to-carry bag that everything fits into.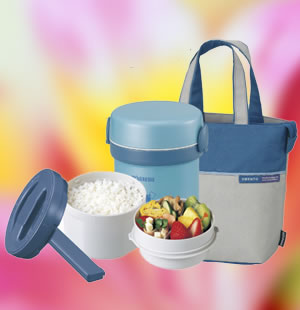 The third item you could win is a Micom Rice Cooker  & Warmer.  I don't know what I would do without our rice cooker.  The wonderful thing about these higher quality rice cookers is that you always get perfect rice—no parts that are mushy or crunchy.  Even better is the fact that the rice will stay fresh in the cooker for at least 24 hours.  At our house this means that we always have fresh rice on hand, which is important considering Squirrel eats onigiri about 3 times a week.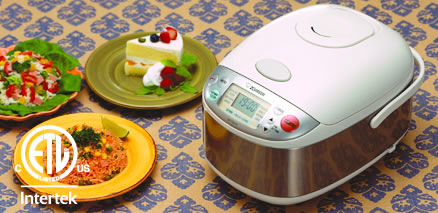 To enter the giveaway, just leave me a comment telling me your favorite rice dish!  I will keep the comments open until Thursday, April 8th, 10 PM PST, and announce the three winners (using a random number generator) on Friday, April 9th.  This giveaway is open to US addresses ONLY.  You're only allowed ONE entry per person.  GOOD LUCK!!
UPDATE 4/9/10: The winners have been announced!