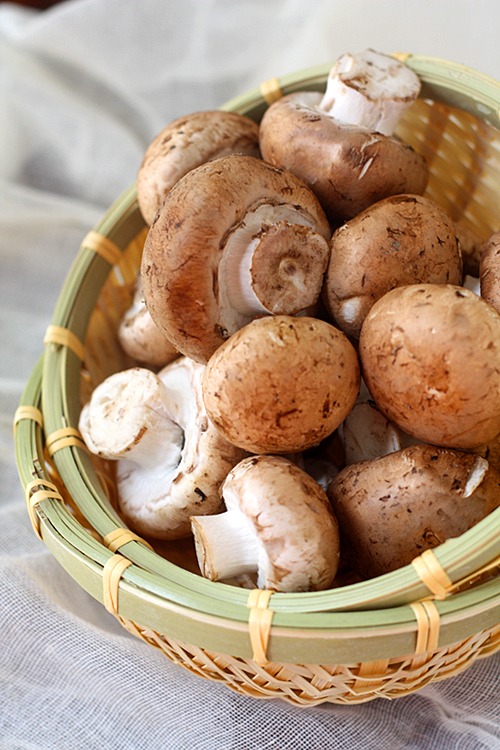 Although Squirrel would make an excellent Nutella Spokesperson, she would make an equally stellar Mushroom Ambassador.  I have to be careful when I take her grocery shopping because if I go past the mushrooms and I don't put any in our basket, she will insist that I get some.  You see, Squirrel has a thing for mushrooms—uncooked, cooked, it doesn't matter, she will inhale them all.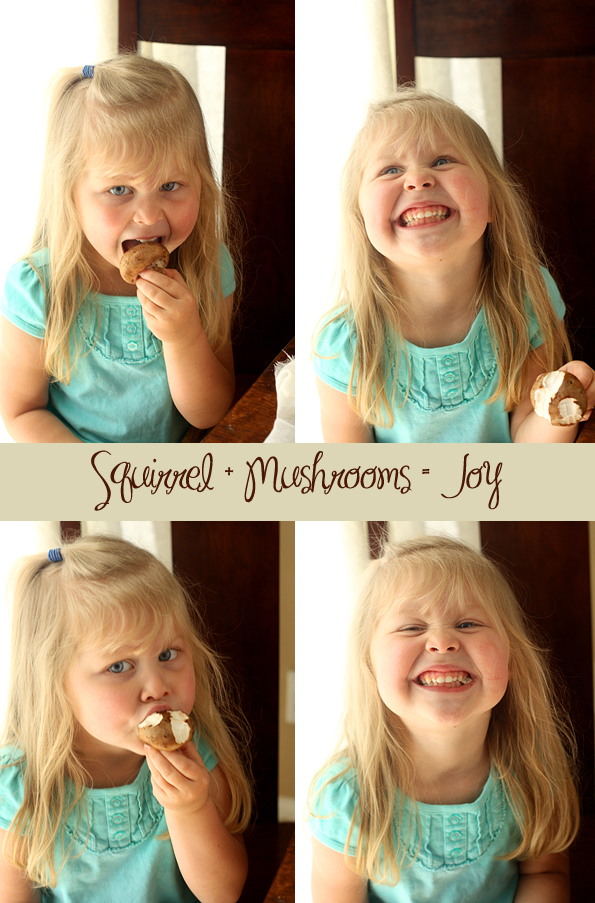 This dish was inspired by a Japanese dish called Nameko no Mizore Ae (Nameko Mushrooms in "Sleet" Sauce).  In this dish, Japanese nameko mushrooms are briefly blanched and then marinated in a bit of soy sauce for a few minutes.  Then a sauce is made by adding amazu (a Japanese sweet and sour sauce) to grated daikon radish until it looks like semi-melted snow (thus the name "sleet" sauce).  The mushrooms are then tossed in the sauce and served alone or with salt-grilled fish.  I bought a container of crimini mushrooms a few days ago, due to the insistent urgings of Squirrel, and decided to make a dish based on Nameko no Mizore Ae.  I made some amazu, then while it was cooling, I cleaned and sliced the crimini mushrooms,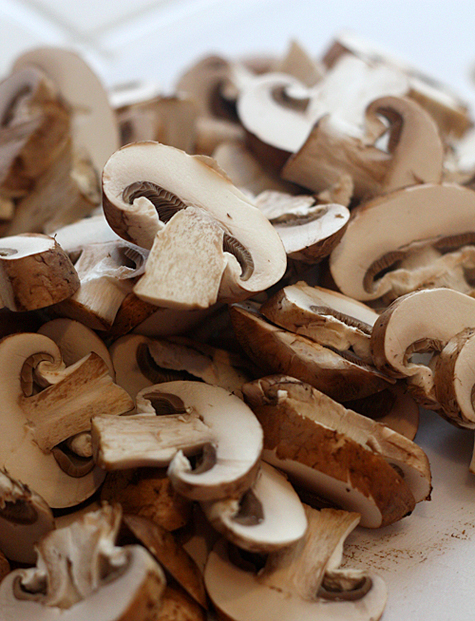 sauteed them in a bit of sesame oil and soy sauce,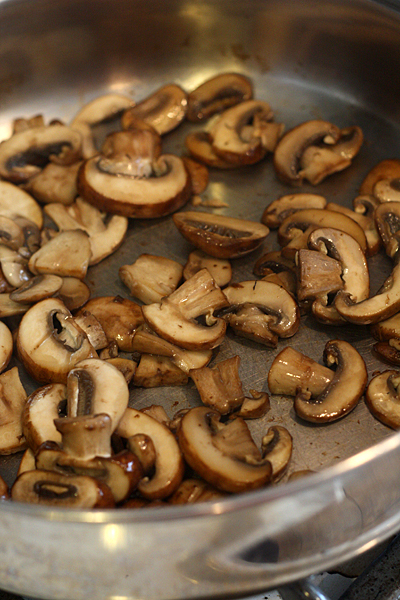 and then tossed the finished mushrooms with a bit of the amazu.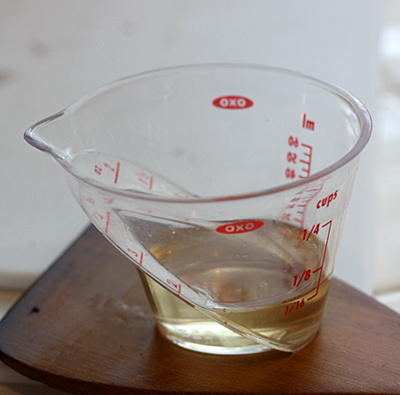 The recipe I always use for amazu makes about 1/2 cup of sauce, but you only need 1 tablespoon of amazu for these mushrooms.  The great thing about amazu is that it will keep fresh for at least 4 weeks if you store it in a covered glass/ceramic container in the refrigerator.  Amazu is used in many Japanese sunomono ("vinegared things") dishes.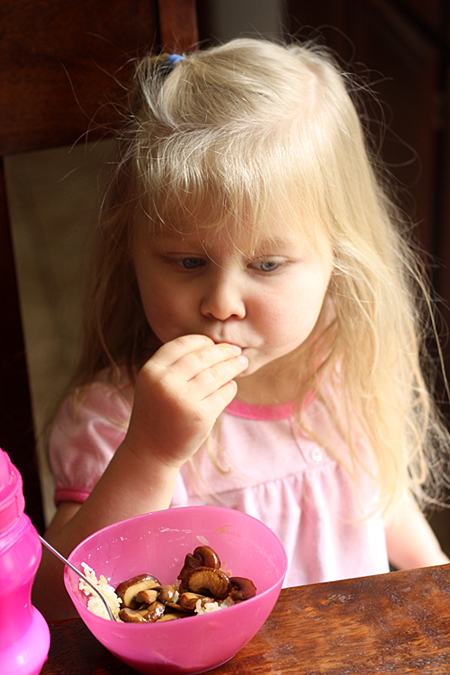 The mushrooms were delicious.  Squirrel ate half of them by herself on some plain white rice.  They would also be good with salt-grilled fish, roasted chicken, or as a topping for tofu steak.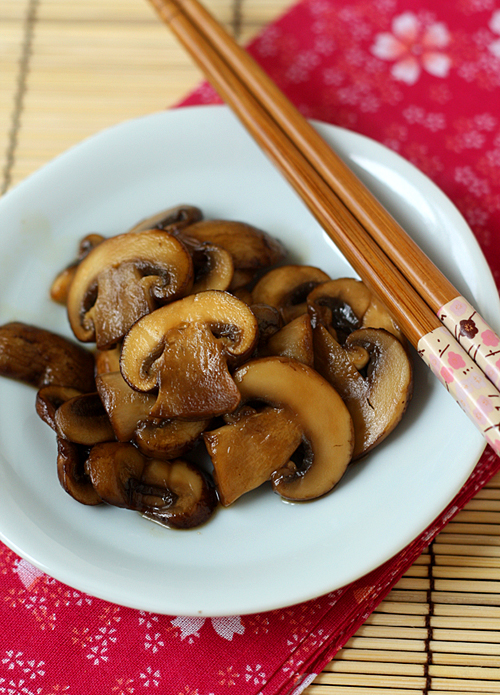 Print This Recipe
Sweet and Sour Crimini Mushrooms
Makes 4 servings
Amazu (Sweet and Sour Sauce):
1/2 cup rice vinegar
1/4 cup granulated sugar
1/4 teaspoon sea salt

Mushrooms:
1 1/2 tablespoons sesame oil
8 ounces crimini (baby bella) mushrooms, cleaned and sliced into 1/4-inch slices
1 tablespoon soy sauce
1 tablespoon amazu
1. Make the amazu: Combine the amazu ingredients in a small saucepan and set the saucepan over low heat.  Stir the mixture with a wooden spoon and cook the sauce until the sugar and salt melt (the sauce will become clear).  Remove the sauce from the heat and allow to cool slightly.  Allow the unused sauce to cool to room temperature before storing it.
2. Make the mushrooms: While the amazu is cooling, heat the sesame oil in a large skillet or wok over high heat.  Add the mushrooms and toss them for several minutes in the skillet/wok until they absorb the oil and start to brown.  Add the soy sauce and continue sauteing the mushrooms until most/all of the soy sauce has been absorbed and the mushrooms are cooked through.  Remove from the heat and transfer the mushrooms to a bowl.  Add 1 tablespoon of the amazu to the mushrooms and toss.  Serve with fish, tofu, rice, etc.
==========================================================
Don't forget to enter my Zojirushi Giveaway!  To enter, see this post for details.