We're home!  It was a wonderful, albeit quick trip to Utah.  The girls had a blast, of course.  Grandma's house is always a good place for doing fun things like riding horses, playing in the sink, and dying Easter eggs.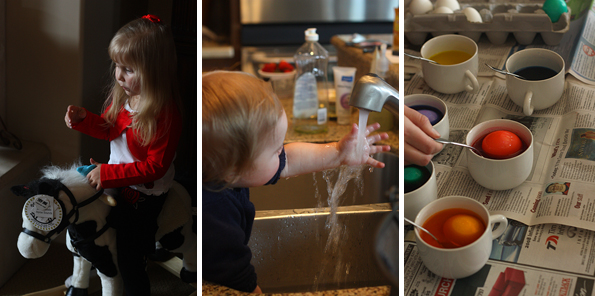 We enjoyed our time with family and friends, as well as some good food.  Squirrel and I met up with Maria of Two Peas and Their Pod for lunch.  She is just as sweet in real life as she is on her blog.  Both of us forgot our cameras, so I don't have any pictures to show for it!  Mr. Fuji and I ate a slightly belated anniversary meal at Settebello Pizzeria in Salt Lake City.  I ordered the Capricciosa pizza (pizza topped with crushed tomatoes, prosciutto cotto, artichoke hearts, roasted mushrooms, olives, mozzarella, basil, and extra virgin olive oil), and Mr. Fuji had the restaurant's namesake pizza, the Settebello (pizza topped with crushed tomatoes, pancetta, wood oven roasted fennel sausage, roasted mushrooms, toasted pine nuts, mozzarella, basil, and extra virgin olive oil).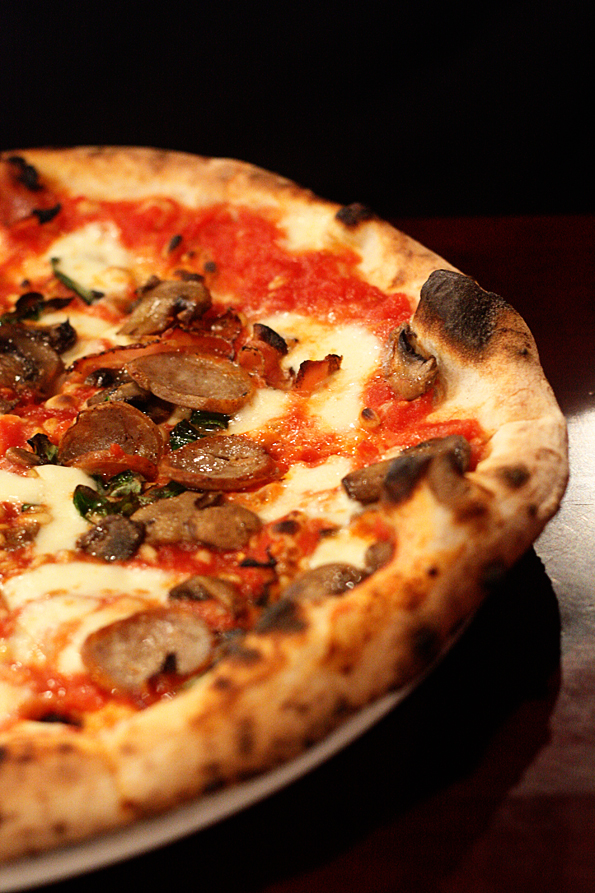 The pizzas were delicious.  The crust was thin, crispy, and slightly chewy with that delicious smoky taste that comes from being baked in a wood burning brick oven.  I think the Fuji family will be having pizza in the near future that incorporates similar toppings—delish!
Easter dinner was absolutely delicious.  My wonderful MIL made a ham and assortment of sides, including Mr. Fuji's favorite potato salad.
I contributed by making some hot cross buns and my lemon shortbread bars.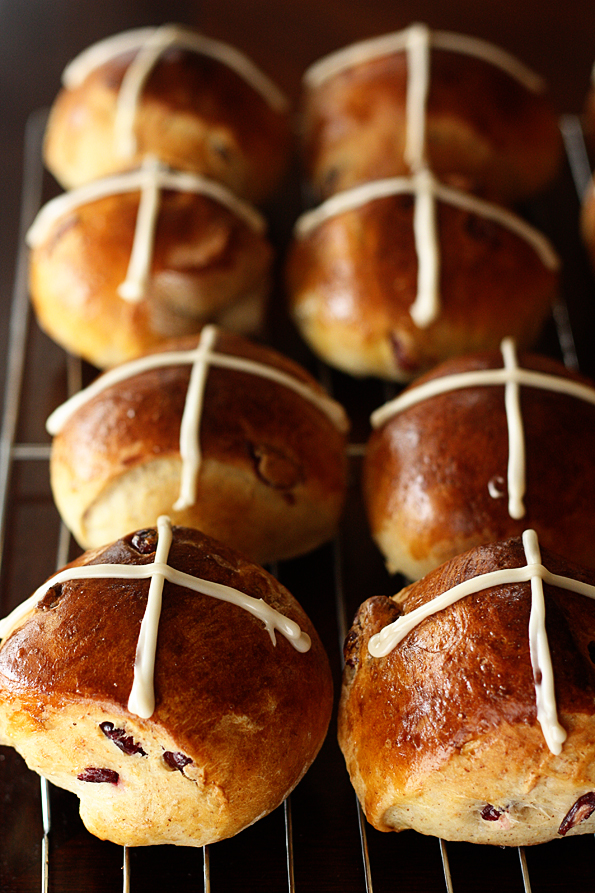 I was a bit worried when the hot cross buns didn't have a very successful second rise, but was relieved when they puffed up beautifully in the oven and turned out just as they should. Phew!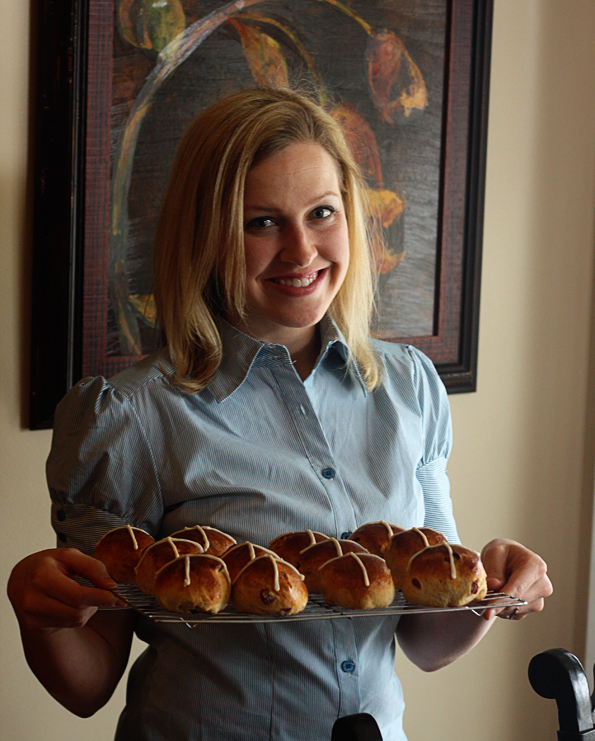 On Monday I made a stop at the Sweet Tooth Fairy Bakery in Draper, Utah to pick up some treats to take to my little brother and a friend.  That is the cutest bakery I have ever seen!  With notices like, "May contain fairy dust" all around, this is definitely a place to bring out your inner girly girl.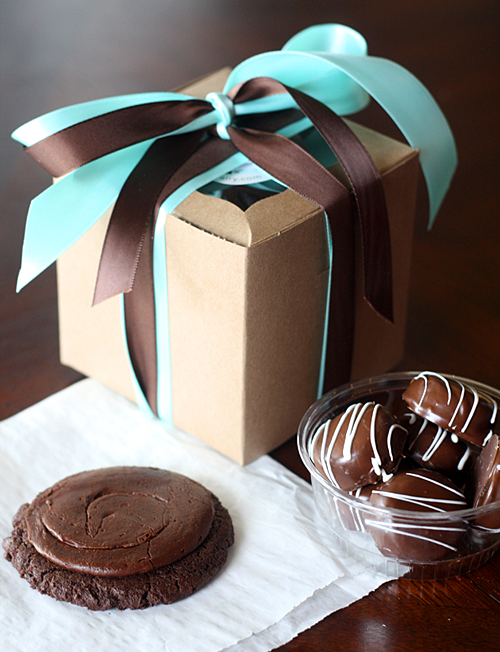 I picked two Carrot Cupcakes (which they individually packaged!), a Chocolate Truffle Cookie, and some Double Fudge Cake Bites.  The cupcakes were to give away, so I didn't get to taste them (but they looked fabulous).  The cookie was good, but those cake bites were DIVINE! It's a good thing I don't live near this bakery, as I think I would gain 10 pounds just driving by it every day.  I'll definitely be going back though.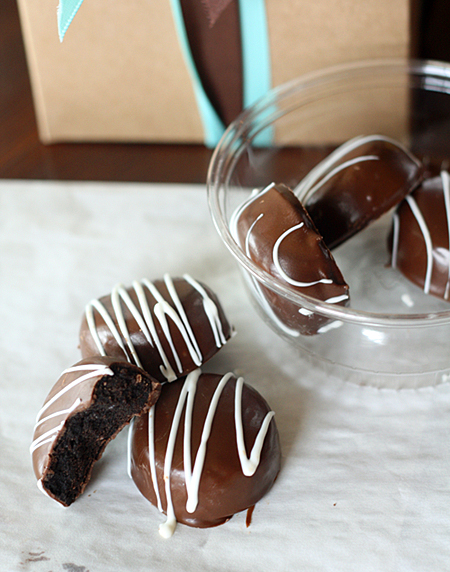 All too quickly it was time to return home.  Yesterday morning we woke up to this: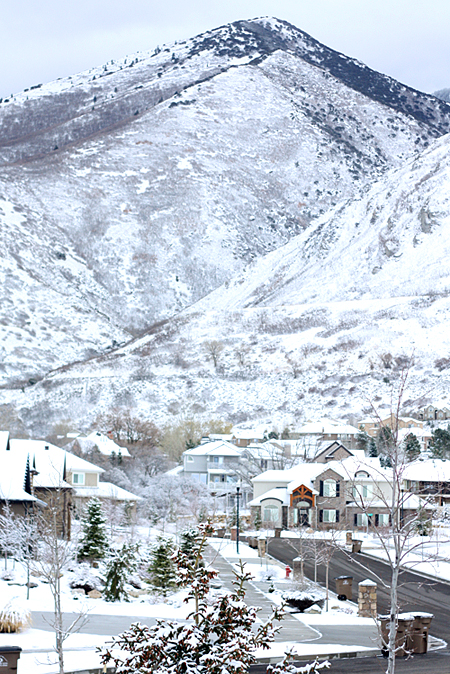 We got in the car and drove south and slowly the snowy Utah landscape gave way to the windswept desert of Nevada,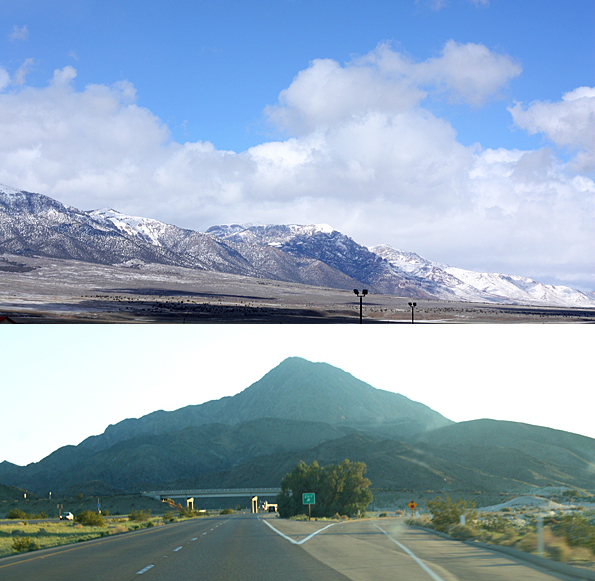 and then as the sun was dropping behind the mountains we went through the Cajon Pass and into the urban sprawl of Southern California.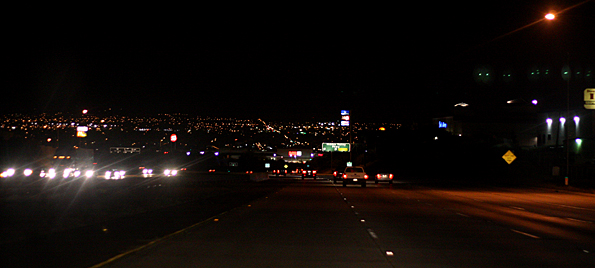 Now it's time to unpack!
==========================================================
Don't forget to enter my Zojirushi Giveaway!  To enter, see this post for details.