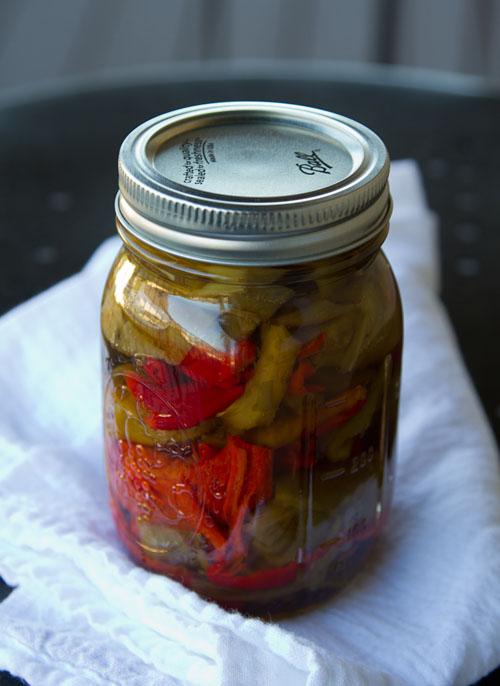 Transforming a house into a home is not an easy prospect.  First you must pick a house.  Then comes the task of moving in all of the furniture and boxes, followed by the exhausting monotony of unpacking the contents of those boxes.  It's enough to make one go cross-eyed.  But just because you've moved into your new space and finished emptying your boxes does not mean that your house has become a home.  I would assert that a house can become a home long before the last box has been emptied.  For me, the moment of transition comes after I have finished unpacking and organizing the kitchen and have started cooking again.  For me, the kitchen is the heart and soul of a home.  The place where I literally and figuratively nourish myself and my family.  The place where sounds of laughter are often heard, but also the place where serious and earnest conversations occur over a ball of bread dough or a pot of soup.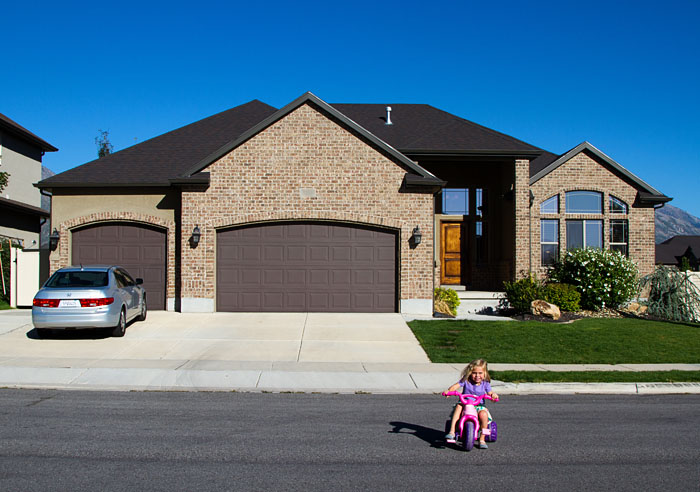 As you might remember, the Fuji family has been in the midst of a move from southern California to Lehi, Utah.  The last few days in our California home were weird.  My kitchen had been packed into boxes and we were surviving on what could be cooked in the microwave or eaten cold.  Then we made the trek north, staying at my in-laws' home briefly while we waited for our moving truck to catch up with us, and then finally moving into our new house.  We moved our boxes in, and began to unpack them, but this new place we were living in still felt strange and unfamiliar.  Finally, after what seemed like an eternity of slicing open taped-up boxes, and unwrapping dishes and cooking utensils, the last item was given its place and my new kitchen was officially unpacked.  The rest of the house was still filled with boxes, but the kitchen was finished.  I had grand plans for my first foray into cooking, but then my mother-in-law gave me a bag of peppers from her garden, and my plans changed.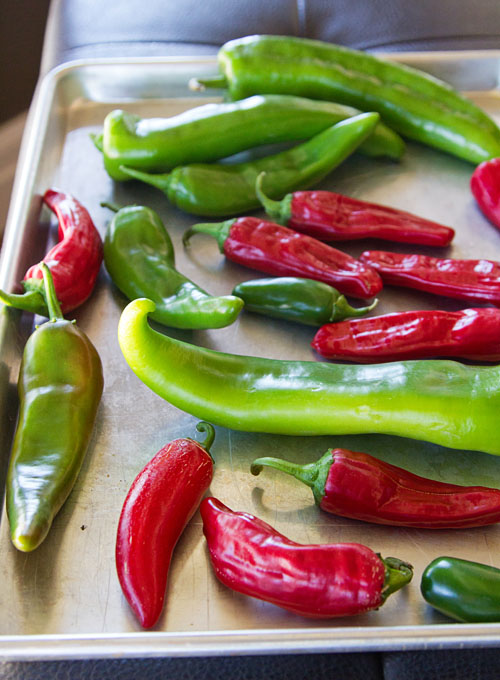 Freshly picked produce waits for no one and I was not going to let this last remnant of summer go to waste.  So I pulled out some pots and got to work.  I roasted and peeled the peppers, packed them into sterilized glass mason jars, then poured a hot vinegar marinade over them.  I lowered the jars into a large pot of boiling water for 20 minutes (our elevation is approximately 4,977 feet, so I have to increase processing time by 10 minutes), then pulled them out to rest overnight.  The next day I checked them to make sure they had sealed, then set the jars in storage.  There they will sit until later when we will enjoy them in the middle of winter, with the ground covered in snow, when fresh peppers from the garden are nowhere to be found.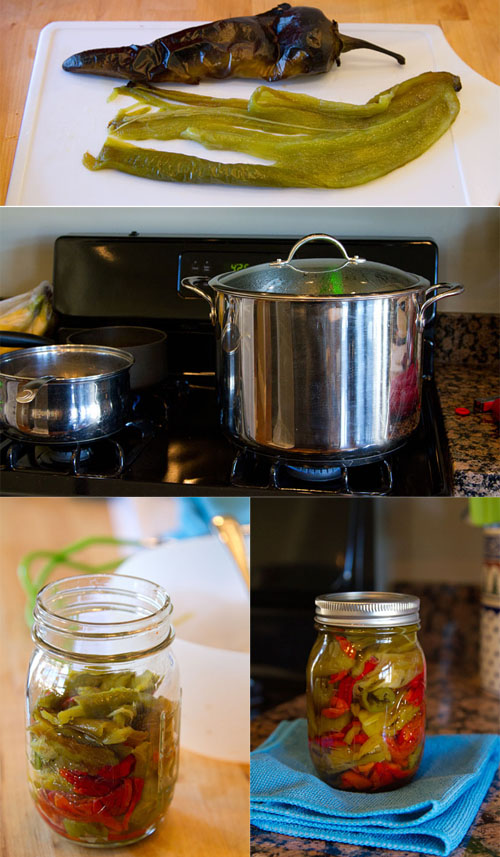 Going through the motions of pickling those peppers was a process that was familiar.  The tools I used were all things that have been used many times before and will be used many times in the future.  I realized, as I put those jars filled with brightly colored peppers on the shelf, that our new kitchen space had transitioned into my kitchen space.  Going through familiar motions with familiar tools helped transform an unfamiliar space into one where I belonged.  I find it appropriate that my first act of cookery was to make something that will not be enjoyed for some months to come.  It is an investment, a way of putting down new roots, of dropping our anchor.  Those jars seem to say, "We aren't going anywhere. This is where we belong.  Welcome home."