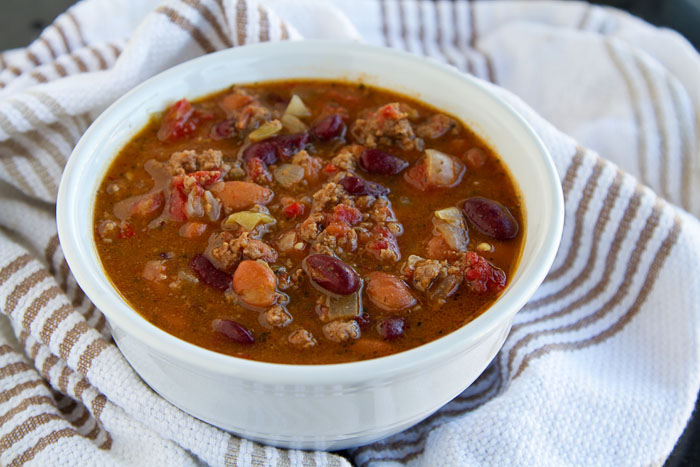 Mother Nature is flat out fickle here in Utah.  When we arrived the weather wasn't much different than the weather we left behind in southern California—warm and sunny—still summer weather.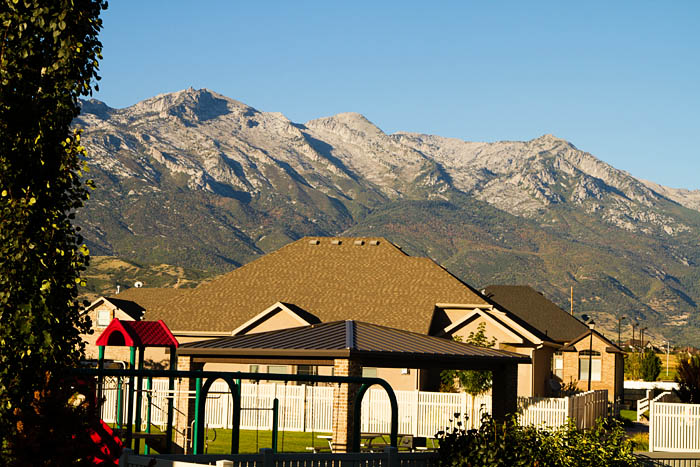 Things cooled off a bit last week, but not much.  The Fujilings were still wearing shorts and flip flops most of the time and jackets and sweaters couldn't have been further from my thoughts.  Then last Friday Mother Nature decided to shake things up and sent us a bit of weather to make us yearn after our previous summertime bliss.  It was COLD.  And then there was snow on our mountains.  And then there was snow on our foothills, inching downward until the snow reached a point that was just barely above the altitude of our house.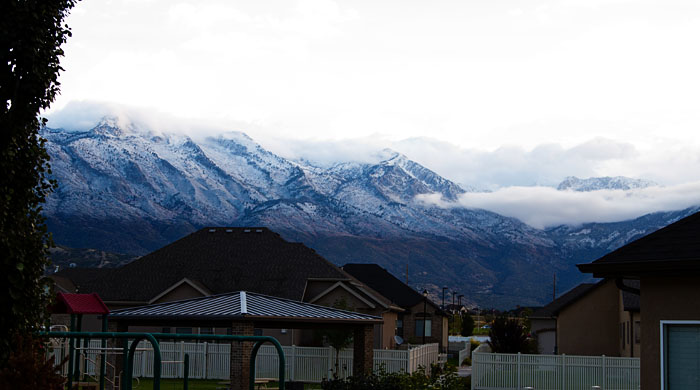 I am against snow in September.  Just saying.  Things warmed up a bit, but still stayed relatively chilly all weekend.  But the turn in temperature got me into soup mode, and we've had soup for dinner every night except Sunday.  Tuesday morning I woke up craving chili, so I broke out my slow cooker and went to work.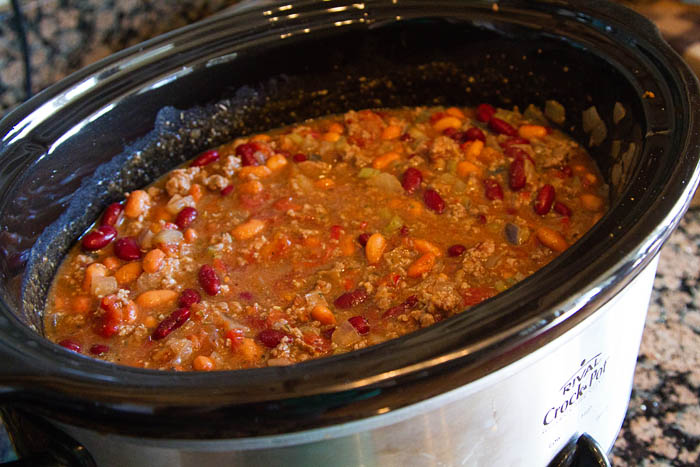 When Squirrel left for school it was 45 degrees Fahrenheit, and I thought, "Perfect chili weather!"  But again, Mother Nature had her way, and by mid afternoon we were at a balmy 75 degrees.  No worries, because I love chili, no matter the temperature outside.  In fact, all of the Fujis are chili lovers, no matter the weather.  Take that Mother Nature.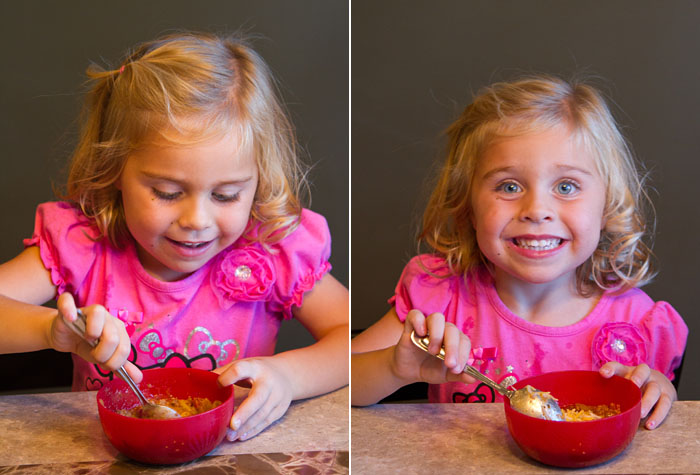 I've been making chili this way for a while, and the great thing is that depending on what you have on hand, it's easy to change out ingredients if you want or need to.  I've included some ideas of other ingredients that can be added or substituted to get you started.  This time of year I love adding pureed pumpkin, because it adds all kinds of nutrients, helps thicken the chili, and makes it a bit heartier.  If you're not a fan of pumpkin, don't worry, you won't even taste it.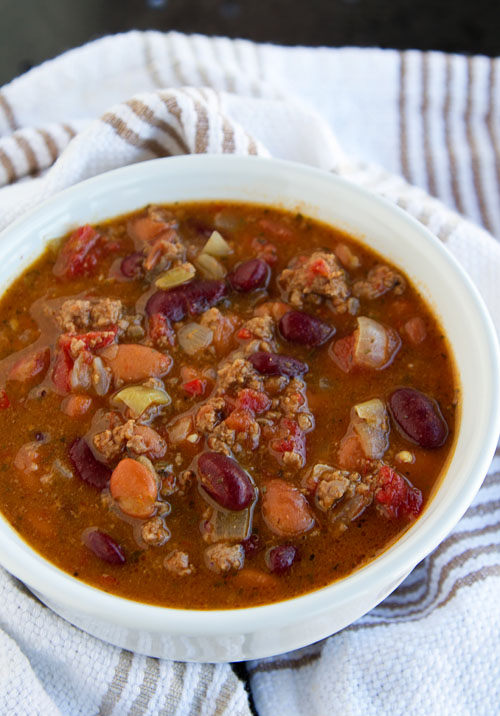 Print This Recipe
Fuji Slow Cooker Pumpkin Chili
*Recipe Notes: This chili is super easy to make and a great way to use up the odds and ends in your produce drawer.  Sometimes I add a diced carrot, some chopped up celery, or even an apple, finely chopped.  This is a very mild chili.  If you want to turn up the heat, throw in an extra jalapeno and some red chili pepper flakes when you're sauteing the vegetables in step 2.  Serve up your chili just as it is, or add your favorite toppings, like shredded cheese, sour cream, and sliced scallions.  Another added benefit of making this chili is that it makes fantastic leftovers.  It's even better the next day!
Makes 8 to 10 servings
1 (28 ounce) can diced peeled tomatoes in juice
1 (15 ounce) can red kidney beans, with juice
1 (15 ounce) can red kidney beans, drained
1 (15 ounce) can pinto beans, with juice
1 (15 ounce) can pinto beans, drained
1 tablespoon canola oil
2 small onions, diced
2 medium bell peppers, diced
4 cloves garlic, minced
1 jalapeno pepper, seeded and minced
1 inch fresh ginger, peeled and minced
2 teaspoons fine grain sea salt, divided
1 1/2 pounds ground beef
1 (15 ounce) can pumpkin puree
1 tablespoon ground cumin
1 tablespoon chili powder
1 teaspoon dried basil
1 teaspoon dried oregano
1/2 teaspoon dried parsley
1/4 teaspoon freshly ground black pepper
1. Add the tomatoes, red kidney beans, and pinto beans to a slow cooker, and stir to mix. Cover and start to cook on low.
2. Heat the canola oil in a wok, or large saute pan, over medium heat. Add the onions, bell peppers, garlic, jalapeno, and ginger and saute until the vegetables start to soften. Then add 1 teaspoon of the salt, and stir to mix. Add the ground beef and cook until evenly brown, breaking up the meat into small pieces as it cooks.
3. Add the beef mixture to the slow cooker, then stir in the pumpkin puree, cumin, chili powder, basil, oregano, remaining 1 teaspoon of salt, parsley, and ground black pepper. Recover the slow cooker and cook for 8 hours on low.