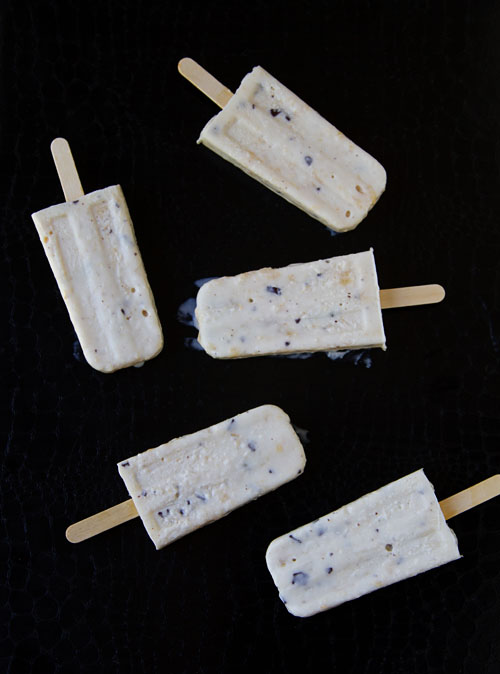 When Squirrel comes home from school she's like a ravenous bear after a winter of hibernation.  You'd think I don't feed the kid based on how hungry she is!  I try to shake things up once in a while in the after school snack department, and popsicles are an easy way to bring something new to the table.  They require a bit of advanced planning, but very little work, and my kids adore them, no matter the flavor.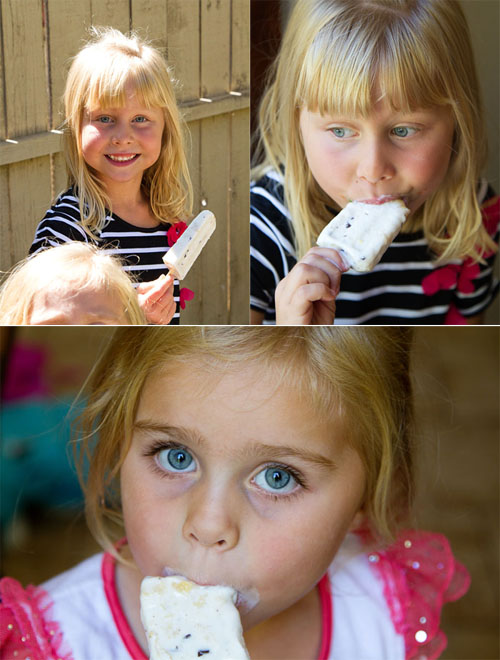 My most recent flavor combination was banana, honey, and Chobani's Vanilla Chocolate Chunk Blended Greek Yogurt.  I mashed the banana up with a tablespoon of honey and stirred that into a container of the Chobani yogurt.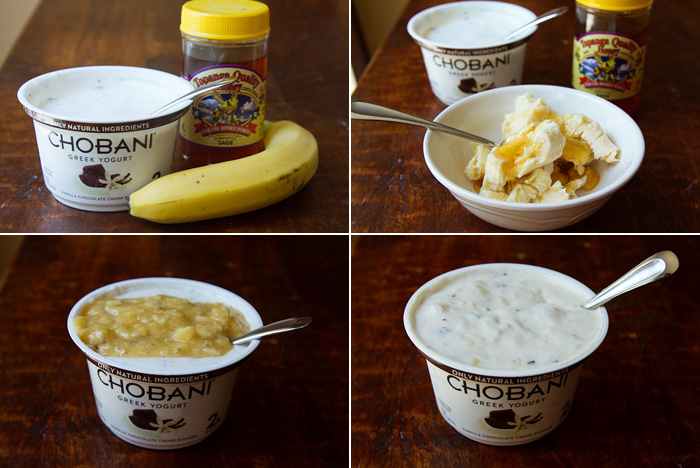 Then I spooned the mixture into my popsicle mold which I had sprayed lightly with nonstick cooking spray (which makes pop removal ten times easier), and stuck the pops in the freezer.  When the pops had frozen solid, I lowered the mold into a sink filled with hot water for a few seconds until the pops were easy to pull out and served them up to my little hungry monkeys.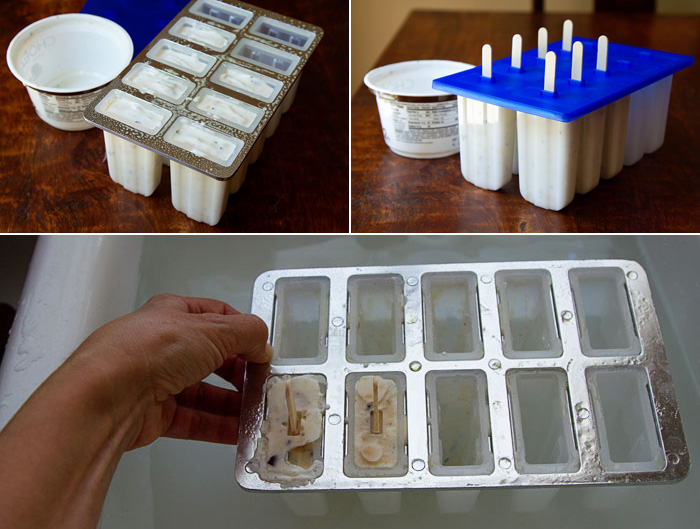 Mom: 1  Hunger: 0 Score!!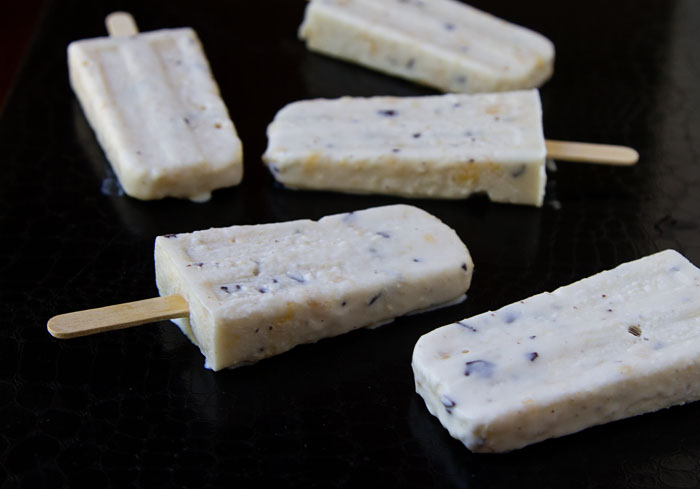 Print This Recipe
Chocolate Banana Greek Yogurt Pops
Makes approximately 7 pops
1 ripe banana, peeled
1 tablespoon honey
16 ounces Chobani Vanilla Chocolate Chunk Blended Greek Yogurt (or your preferred flavor of Greek yogurt)
1. Place the banana and honey in a bowl and mash with a fork until combined, but still chunky.
2. Stir the banana mixture into the Greek yogurt.
3. Spray the inside of your popsicle molds with nonstick spray. Pour the yogurt mixture into the popsicle molds, leaving a little bit of room at the top for the mixture to expand as it freezes. Place the top on the mold (if the mold you are using has one) and insert popsicle sticks. Place the mold in the freezer and freeze until they are solid, about 4 to 5 hours.
4. Once they have frozen solid, fill your kitchen sink with hot water. Take the top off your mold if it has one, then carefully dip the mold into the water so that the whole pop is submerged, but the water doesn't get onto the top of the pops. Hold it in the water for a few seconds, until the pops come out easily when you tug gently on the sticks. Serve immediately or store in sealed plastic bags in the freezer.