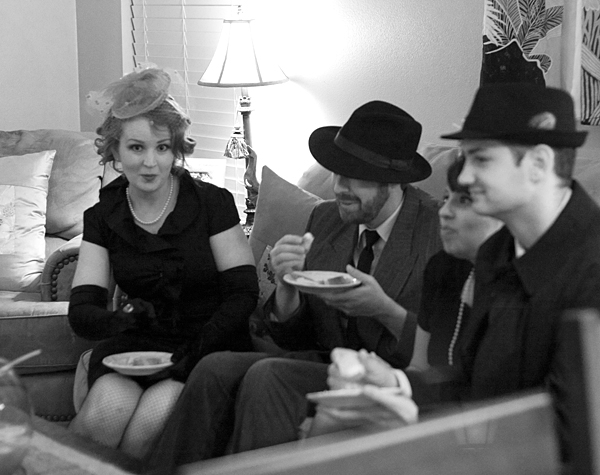 We recently hosted a little belated Valentine's Day soiree at our house with a 1940s Casablanca theme.  The idea came from our friend, and evil genius, who gets a lot of fun and crazy ideas.  This is easily explained by the fact that he is an artist by profession (he recently published an awesome book on monster mythology called "Monster Mythos" with several other artists), and does things like work on the animation team for Cartoon Network's Sym-Bionic Titan, so he's basically paid to dream up craziness every day.  (He even gave everyone names for the night . . . I'll share in a second . . . .)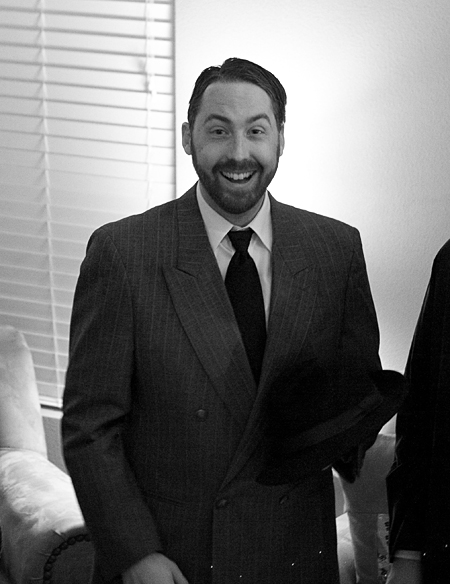 We gave our house a festive feel, hanging up some mini white Christmas lights and some paper lanterns.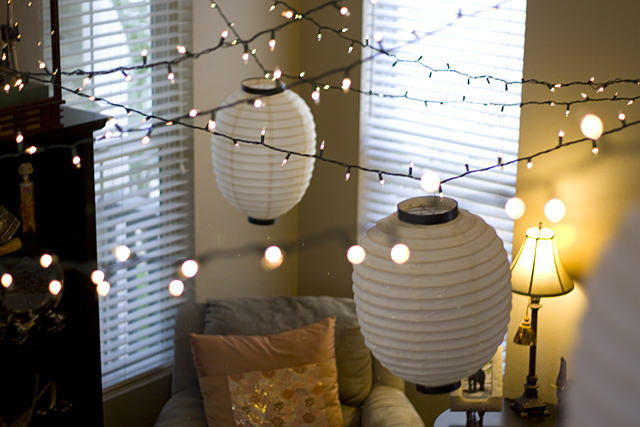 Then we gave the dinner table an elegant vintage makeover.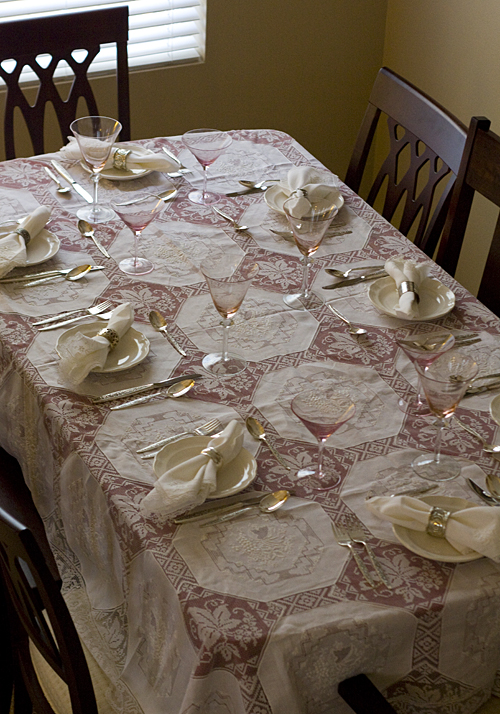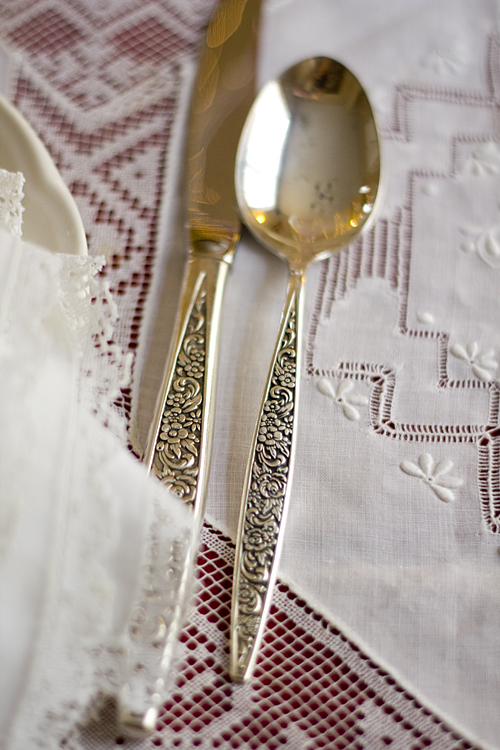 Everyone came dressed to the nines.  Our cool cats: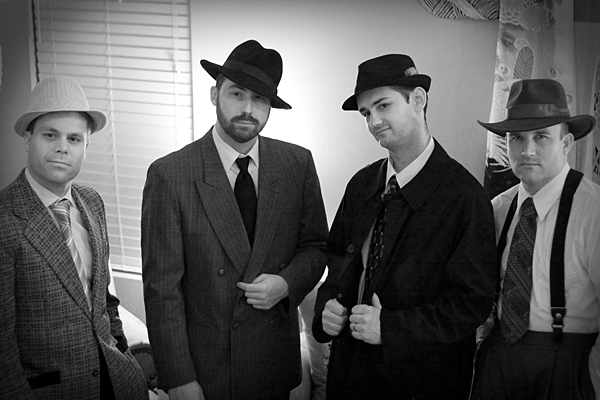 Left to Right: Danny Marco, Sam Blackwell, Mark Raeburn, and Tony Bandana
The dames: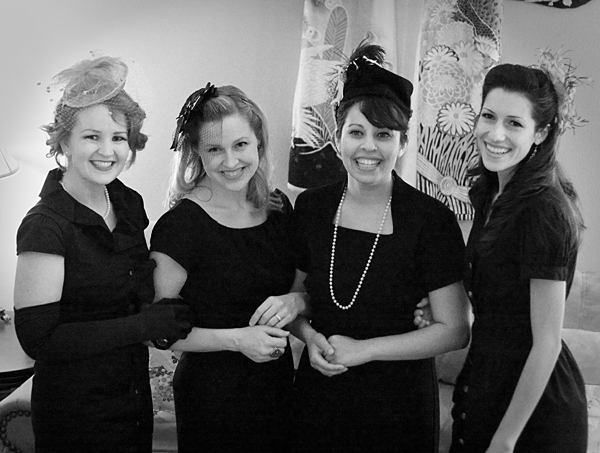 Left to Right: Kathleen Connor, Lola "Smoky" Freemont, Isabel Morgan, and Tanya Joyce
For dinner, we started with a cheese plate and sliced baguettes.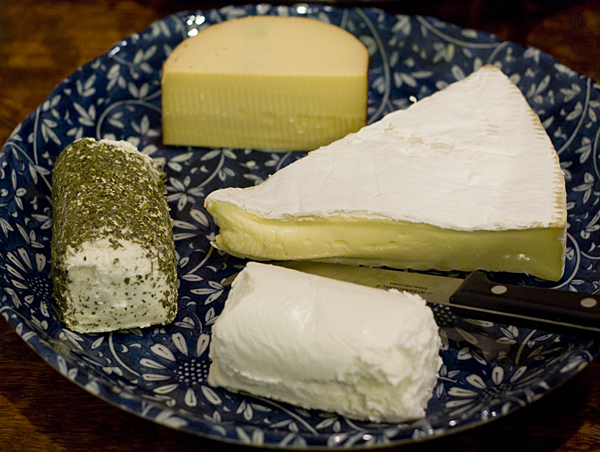 To drink, we had bottles of sparkling cider and a non-alcoholic sangria (like this recipe from Epicurious, but with strawberries instead of cranberries).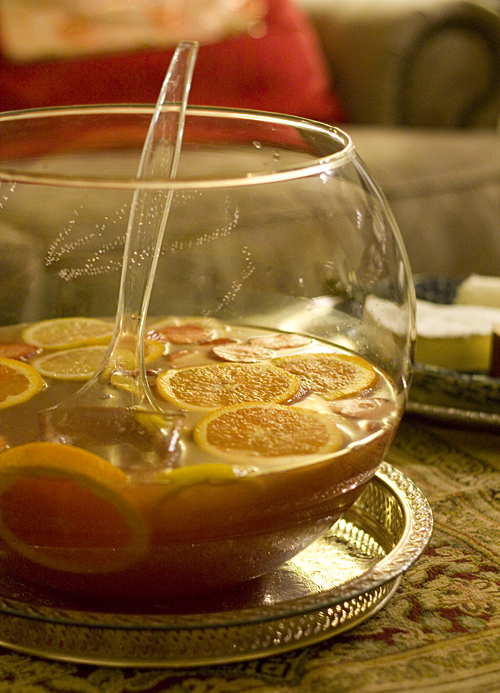 We followed up the bread and cheese with a simple creamy tomato soup, sprinkled with a bit of fresh basil.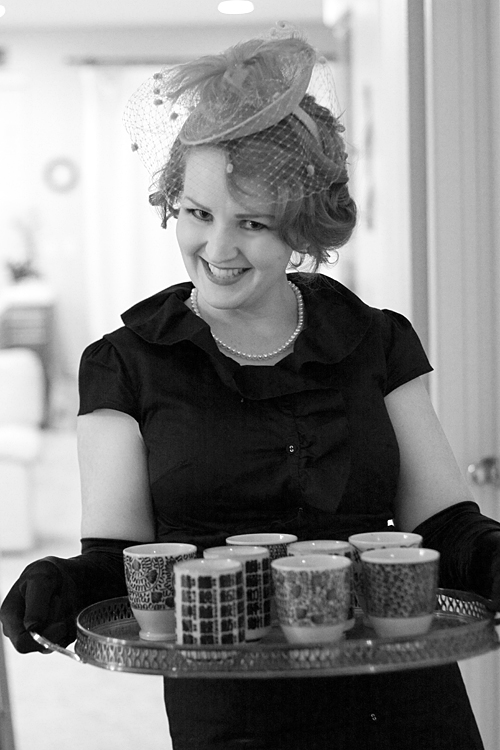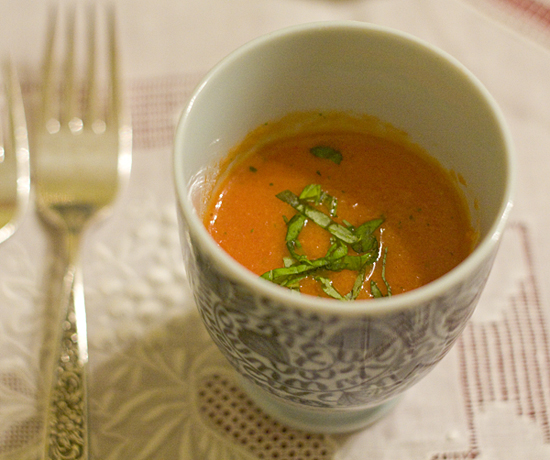 For the main course, we had a fresh green salad with strawberries in it, and I made a quiche lorraine, using the recipe out of Dorie Greenspan's Around My French Table
.  You can find Dorie's recipe for the quiche crust on Epicurious.com.  The filling is made by layering gruyere cheese, with cooked bacon, and sauteed onion in the crust, then pouring a beaten egg and cream mixture over the fillings and baking the quiche.  So easy, but so delicious.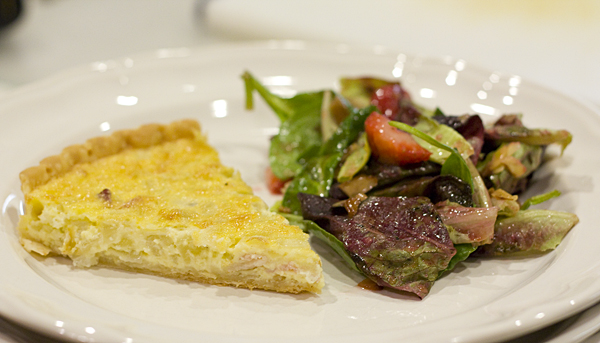 After finishing the main course, we moved into the family room to watch the movie Casablanca.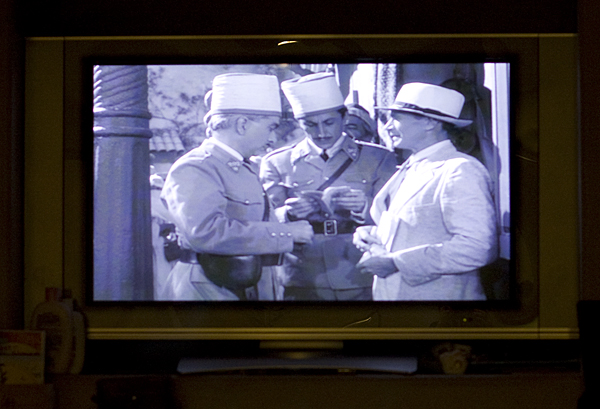 While we watched the movie, I served a rich chocolate mousse, topped with whipped cream and fresh raspberries (also from Dorie Greenspan's Around My French Table).  You can find the recipe on bonnappetit.com.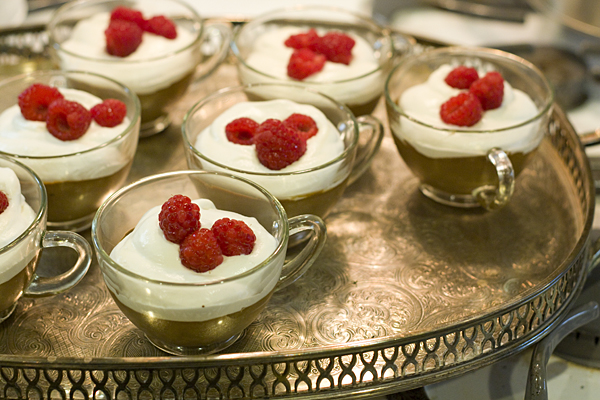 It was a perfect evening—good food, good friends, lots of fun, and plenty of romance.