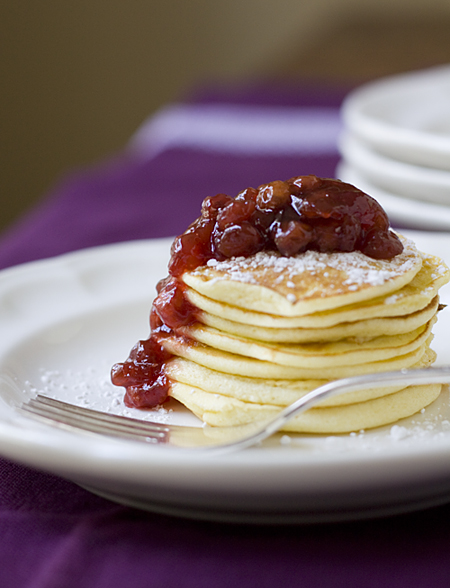 If you missed my announcement about my Pancake Week celebrations, it's time for you to get up to speed!!  I've added a Pancake Week page here on LFM where all of the various pancake week posts and activities will be posted, so if you think you've missed anything, you can always find it there!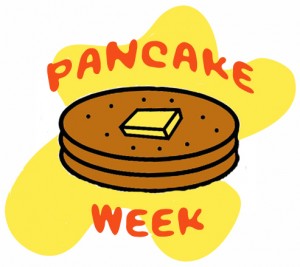 Over the next two weeks I'll be featuring some of my favorite bloggers and chefs, aka, Pancakeologists, and their favorite pancakes.  The first Featured Pancakeologist is the awesome Kristina Vanni, aka, The Budget Diva!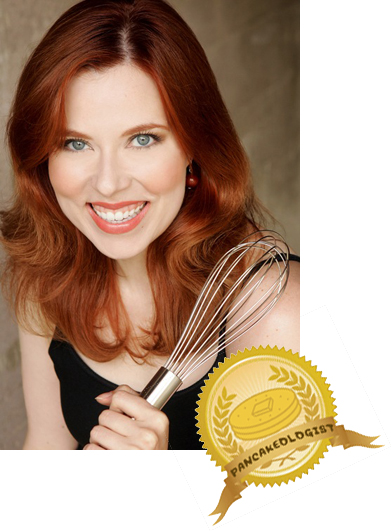 Kristina is amazing.  Not only does she have a fabulous blog (Kristina, The Budget Diva), but she works as a culinary expert and product spokesperson on morning show segments in cities across the country, and is the author of the The Daily Dish on Better Homes & Gardens' food site, Better Recipes.  Kristina is sharing her favorite pancakes—Swedish Pancakes with Lingonberries.  When I asked Kristina why these pancakes are her favorite, she responded, "I love this recipe because it brings back so many memories! My dad is half-Swedish and half-Finnish and this is his mother's recipe.  I always remember thinking it was 'funny' to watch my dad at the stove making his Swedish Pancakes. (It also happens to be one of the few recipes he can make!  In a house full of cooks, he happily did the dishes instead!)  Having lived and traveled throughout Scandinavia, this recipe always brings back memories of those adventures as well.  One taste of lingonberries and I am transported back there.  The dish is part of my childhood and my heritage!"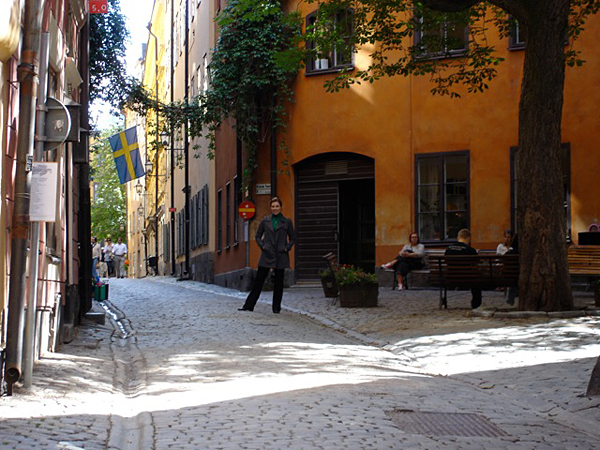 Kristina told me that although "[b]lueberry or raspberry jam would also taste great, and you can always top the pancakes with your favorite fresh berries if you like, . . . if you ask me, lingonberry jam is a must when it comes to this recipe.  It's not too difficult to find nowadays in local grocery stores.  Of course, you can also buy it at the Marketplace inside IKEA! (That's where I stock up on all my favorite Scandinavian products.)"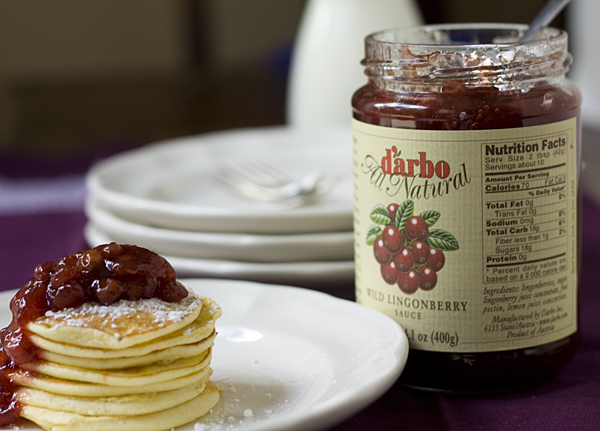 Kristina explained that she thinks of pancakes as something to "enjoy for breakfast on a lazy weekend morning.  However, in Scandinavia they often enjoy sweet pancakes as a dessert!"  I have to tell you that no matter the occasion, I would always be willing to eat these pancakes.  To kick off celebrations for Pancake Week in our house, I made these pancakes as a special Sunday afternoon treat last weekend.  I about swooned when I took my first bite.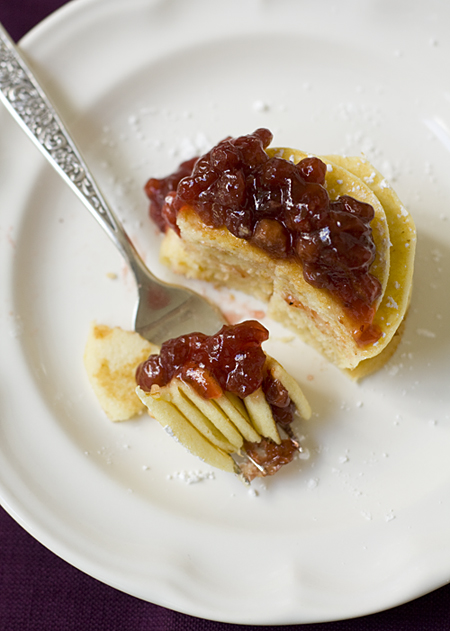 These pancakes are almost cloud-like—light and airy, ethereal little pan-fried confections.  I'm with Kristina, the lingonberry jam is a must!  The tart sweetness of the jam is perfect with the soft sweetness from the pancake, and looks beautiful as well!  Kristina explained the secret to these pancakes.  The egg whites.  Yep, the egg whites.  The recipe directs you to beat them until they form stiff peaks and then gently fold them into the batter.  It may sound fussier than the normal pancake batter, but it is worth the 3 extra minutes it takes to make it happen.  The beaten egg whites are what makes these pancakes so light!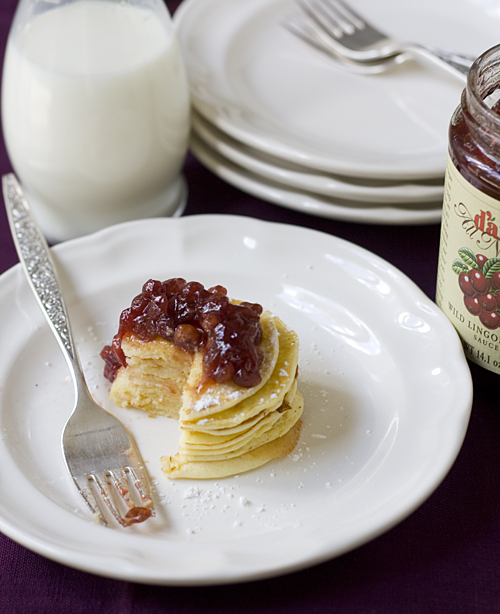 Ok, so enough yammering from me about how much I love these (seriously, they're my new favorite pancake!)—get out a mixing bowl and get started on discovering for yourself why I'm in love!  Thank you Kristina!!