I was in the middle of trying to write this post for today and experiencing a bit of writer's block, when my friend on Twitter, @lemonsandlavndr said "You're the Imelda Marcos of chocolate shoes!"  I had to laugh.  So what do I have in common with Imelda Marcos, the former Philippine First Lady and the world's best-known shoe collector? Shoes.  But the shoes I'm talking about aren't from Givenchy or Chanel.  Nope, these shoes were handmade . . . out of chocolate.  Even better in my opinion!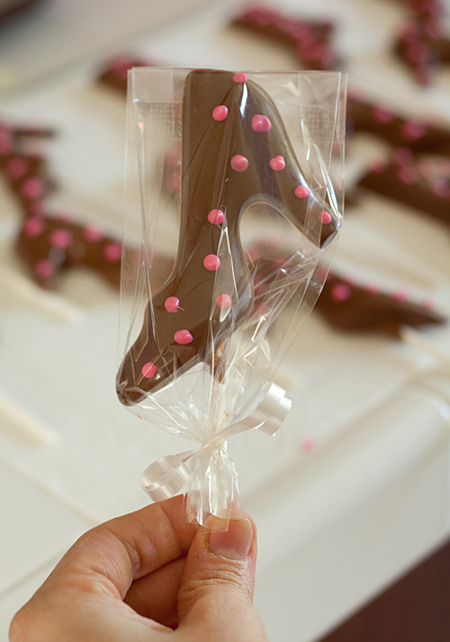 A couple of weeks ago I spent several days working on making 500 shoe-shaped chocolate lollipops.  Nine West (yep, the Nine West . . . makers of beautiful shoes and handbags) hired me to make treats for them to take to their market appointments earlier this month.  My reaction? Squeeeeee!!! After I bought all my supplies and had my plan in place, I got to work.  That's when reality set in.  500 is a big number.  Especially when it's referring to tempering enough milk chocolate to fill shoe-shaped chocolate molds 500 times, then decorating each shoe with pink polka dots, packaging each lollipop separately in its own cellophane bag tied with ribbon, and then packaging them in a way that would enable them to travel cross-country to New York during summer and arrive looking like they did when I shipped them.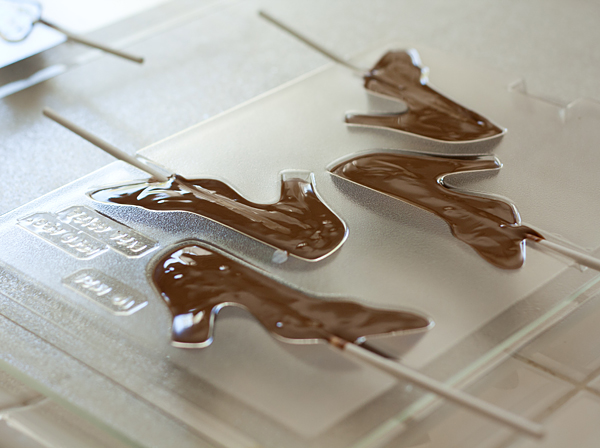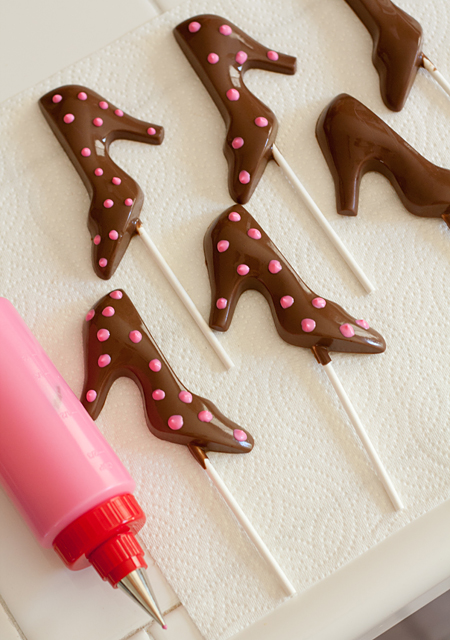 Want to know what 500 shoe-shaped lollipops worth of chocolate looks like?  Here is the 42 pound Guittard milk chocolate mountain that sat on my kitchen table: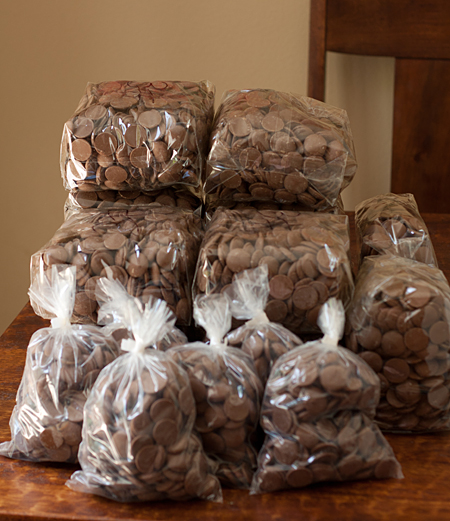 Here's what the rest of the supplies looked like—500 cellophane bags, 500 lollipop sticks, ribbon, squeeze bottles, disposable decorating bags, and 6 pounds of pink white chocolate.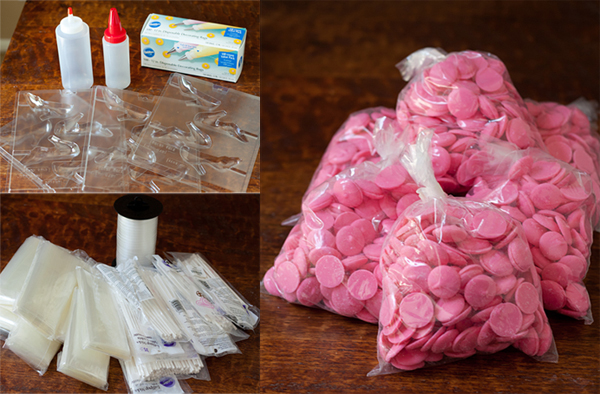 By the time I shipped all of the finished chocolates to Nine West in New York, I had blisters covering the palm of my right hand, the hand I used to squeeze the tempered chocolate out of the piping bag into the molds.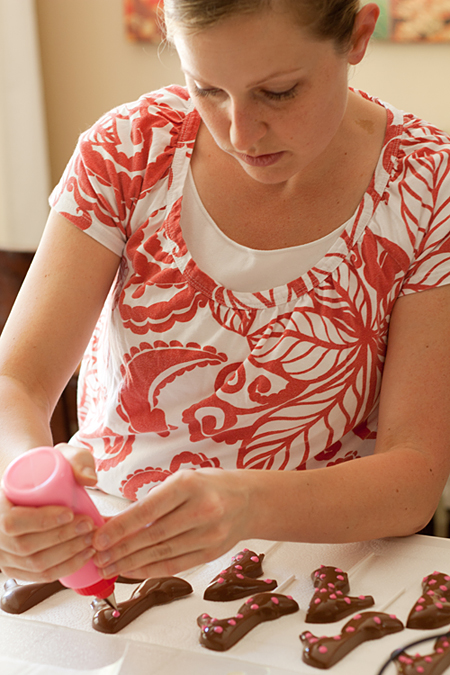 I've made chocolates and other candy before, and used a piping bag countless times in the past, but never have I taken on that kind of volume!  It was a tedious few days, but thankfully I had some welcomed distractions and helping hands.  My friend Jen (Devour the World) came out with some spicy kimchi soup in hand one of the days to socialize and try her hand at "polka-dotting."  My friend Deb kept me sane, providing extra hands and conversation, and my mom came out several times to help finish things up and then watched the girls while I took the boxes to be shipped.
Let's just say that after days of covering every flat surface in my house with chocolates, I was starting to see pink polka dots when I closed my eyes, and my hands were probably still going through the motions of using a piping bag while I slept.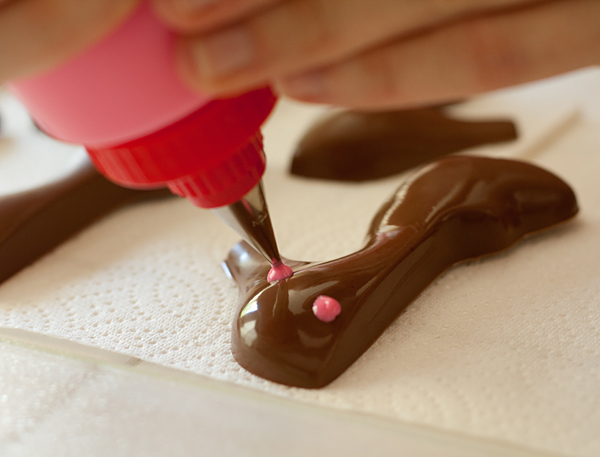 My girls thoroughly earned the extra lollipops I made for them.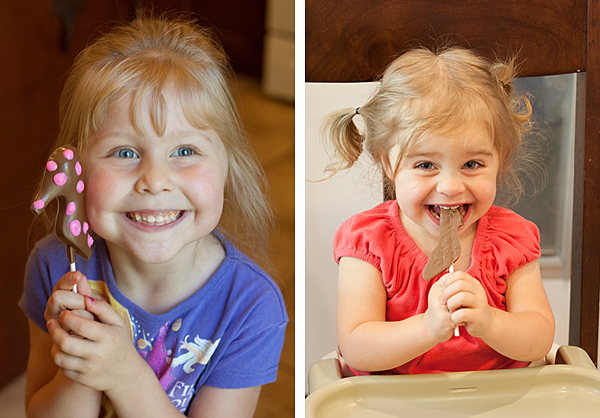 I finished the project and shipped all the chocolate, and from what I've heard, they all made it safely and Nine West loved them.  Phew.  I personally don't want to see another shoe-shaped chocolate for a while, though I think I totally deserve a new pair of shoes!  Surprisingly, I am not sick of making chocolates.  But next time I think I'll need to make some of my favorite: dark chocolate hazelnut.  Hmmmm, what shape to make next?