"Chocolate is a divine, celestial drink, the sweat of the stars, the vital seed, divine nectar, the drink of the gods, panacea and universal medicine." — Geronimo Piperni, quoted by Antonio Lavedan, surgeon in the Spanish army, 1796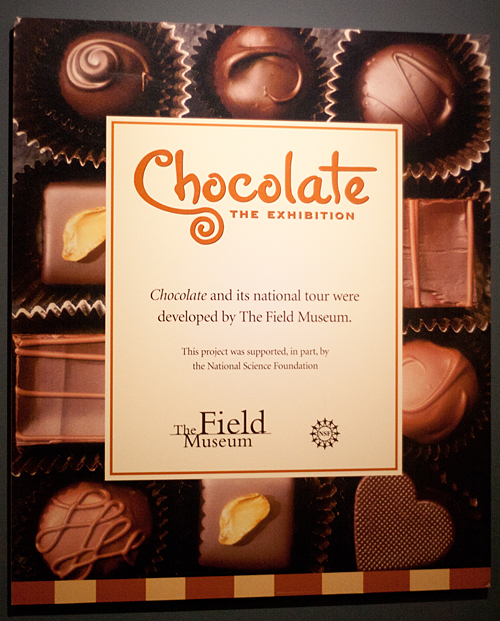 Aaaah, chocolate! Only one of my all-time favorite things on the planet!  If you're going to be in the Anaheim area anytime between now and September 11, 2011, get yourself over to MUZEO to see Chocolate: The Exhibition, a special exhibit on a national tour put together by The Field Museum, Chicago.  Mr. Fuji and I attended a special media day last week and fully enjoyed ourselves.  The exhibit explores the cacao tree and its rainforest environment, the beginnings of chocolate in ancient Maya and Aztec cultures, the story of how chocolate was introduced in Europe, and how it's production has changed and grown over the years since.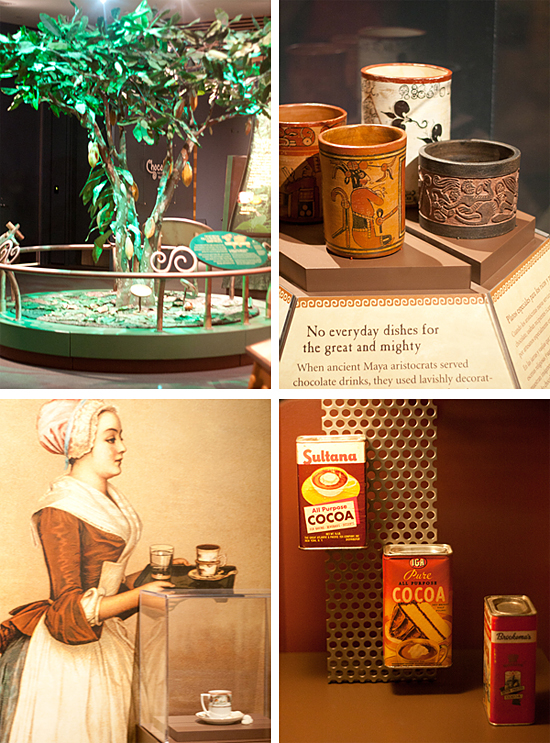 Did you know that the scientific name of the cacao tree, Theobroma, means "food of the gods"?  Or that each pod from the cacao tree is about the size of a pineapple and holds thirty to fifty seeds—enough to make about seven milk chocolate or two dark chocolate bars?  These are only a few of the many things you can learn from the exhibit which includes a life-size replica of a cacao tree, as well as relics from chocolate's ancient history up through present day.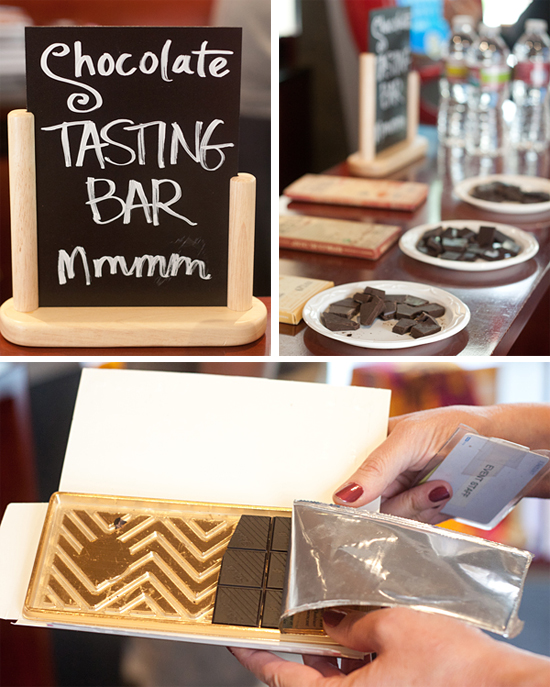 The best part?  You can end your tour with a free chocolate tasting!  Try single origin chocolate (chocolate made from beans from one region) in 3 different percentages and see what makes your taste buds dance!  You can also take the chocolate challenge and taste a piece of 99% cacao chocolate, which I highly recommend doing.  Although it is not sweet, I found the flavor to be earthy and rich.
I plan on going back to the exhibit with my kids at some point before it leaves for its next destination and I hope you get the chance to visit it too!
Chocolate: The Exhibition at MUZEO
MUZEO
241 S. Anaheim Blvd.
Anaheim, CA 92805
MUZEO is also planning an array of summer events and special programs, such as guest speakers, cooking demonstrations, and performances. For more information see www.muzeo.org or call 714-956-8936
Hours: 10AM — 5PM daily
Admission is $13 for adults, $9 for children 12 and under. Children 3 and under are free. (Group discounts are also available.)