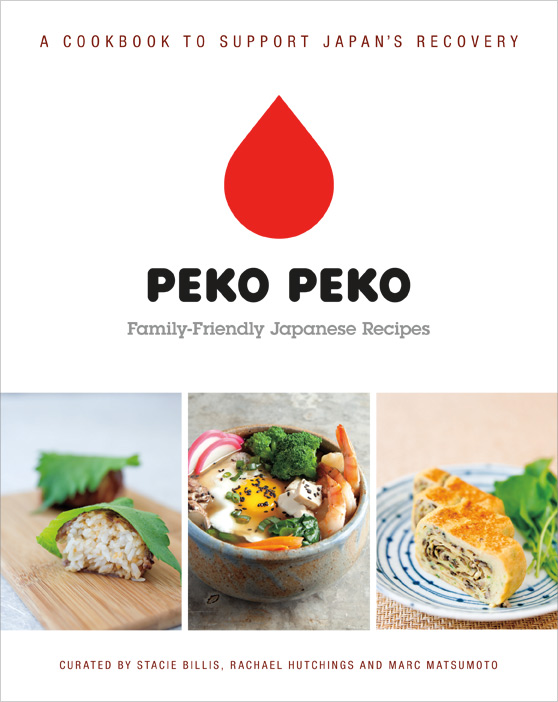 I should hope that it's more than obvious that I have a deep love for Japan.  Poor Mr. Fuji didn't realize that he would be creating a monster when he suggested we move to Japan.  Just a few months after getting married, we packed up everything we could fit into the airline's allotted suitcase allowance and boarded a plane bound for a country I had never been to.  I wasn't nervous, because I had Mr. Fuji by my side.  He had lived in Japan on two occasions before and spoke the language, so I knew he could help me to find my footing in a place that would likely be very different from anything I had ever experienced.  While this was true, I quickly gained the confidence to step out on my own, relying on Mr. Fuji as my crutch less and less.  This wasn't the result of things be easy, because I was still just as clueless, although I was learning.  I discovered that there was so much that I wanted to see, learn, and try, that if I relied on Mr. Fuji to help me through it all, I would miss out on some of the experiences that were available to me.  But even more than that, the Japanese people were so kind and welcoming that they put me at ease and helped me to feel comfortable being a fish out of water.  Since those first few weeks in Japan, my love for the Japanese people has only grown, as has my love for their beautiful country, culture, and of course, their cuisine.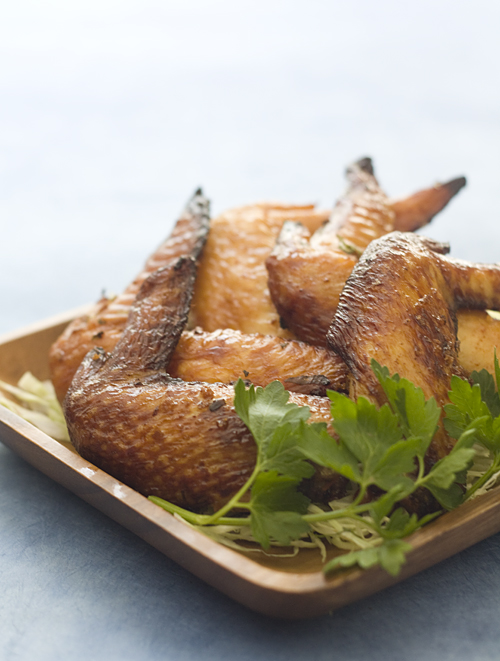 When I first learned of the 9.0-magnitude earthquake rocking the northern coast of Japan on March 11th of this year, I remember turning on the TV and watching in shock as the situation unfolded and footage of the damage and then of the tsunami was aired.  I remember sitting there wondering what I could do.  Luckily none of the people that I know and are so dear to me live in the areas hit the hardest.  Then an email appeared in my inbox from Stacie Billis (author of One Hungry Mama) asking if I would be interested in putting together a cookbook to sell so that we could donate all profits to the relief efforts in Japan.  That put us on a 3-month journey that has been more work than I ever imagined it would be, but has been more than worth it.  This cookbook project has given me a way to send my own form of a virtual hug to the country and people I love so much.  I wasn't just clicking a donation button on-line, I was getting the chance to share a piece of my heart.
We ended up bringing the talented Marc Matsumoto (author of No Recipes) on as a third collaborator and we began the process of approaching people to contribute recipes to the book.  An astounding number of incredible people stepped forward to help: 56 amazing contributors, cookbook editor Justin of Justcook NYC, copy editors Ann and Judy, and our amazing designer Rieko.  The result is Peko Peko: A Cookbook to Support Japan's Recovery—120 full color pages of gorgeous photography and 59 family-friendly Japanese and Japanese-inspired recipes.  "Peko peko" is onomatopoeia in Japanese for the sounds an empty stomach makes, and we believe that this book will cause plenty of those sounds as soon as you start flipping through it.   The book is available for $29.95 via Blurb, and $11.45 of every sale—100% of the profits—are being donated to the GlobalGiving Japan Earthquake and Tsunami Relief Fund. The rest of the money covers only the cost of printing; no one, including Blurb, is taking any part of the profits.  Never cooked Japanese food? No problem!  We have included a detailed pantry section in the book that will give you the information you need to use those new ingredients with confidence, as well as suggestions for substitutions when available.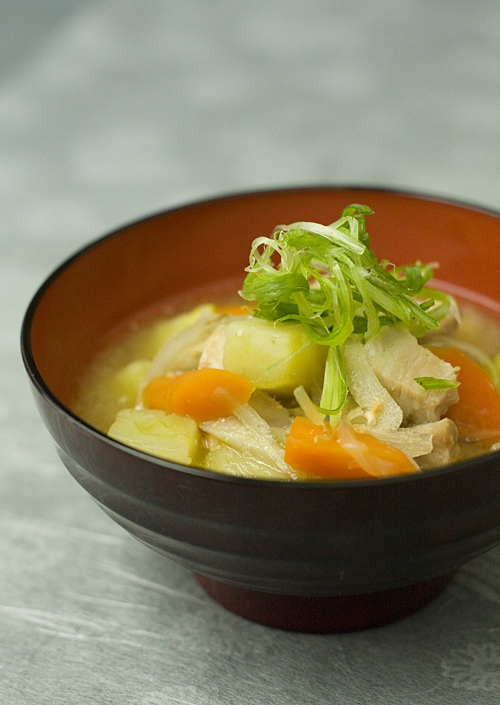 I am so proud of the book and honored to have had the chance to work with all the talented people who contributed to the book and who worked to make it as beautiful as it is.  But ultimately this isn't just about a book, it's about why this book happened in the first place.  It's about Japan.  And for this book to truly mean anything, we need you.  Please help us by purchasing your own copy of the book!  Not only will you help us fund GlobalGiving's relief efforts in Japan, but you'll receive a beautiful book and as Stacie Billis so beautifully wrote in the book's Foreward, the book will serve as a way for you to "connect, through these recipes, to the people, culture and food of Japan."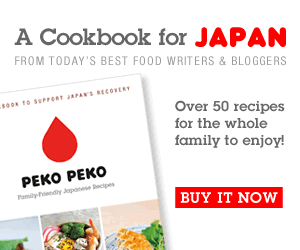 * Check out all of the recipes that you'll find in the book here and bookmark the blog to follow along as we raise money with your help. Also, if you'd like to support this project beyond your purchase, learn more about how to make a donation.
* Check out the list of all of our incredible contributors!
* We're on Facebook!
* We're on Twitter!