Baked Avocado Falafel with Avocado Lemon Tahini Sauce
I love falafel.  Though love may not be a strong enough word.  Seriously.  I recently combined falafel and avocado, and putting two of my loves into one dish is just about giving me heart palpitations.  I whipped up some baked avocado falafel that are light little pillows that are made even more delicious when combined with an avocado lemon tahini sauce.  I really love working with California Avocados every year.  Being paid to dream up different ways to use my beloved California avocados every month is nothing short of heavenly!  So say a little thank you when you hop on over to their blog, The Scoop, to grab this recipe!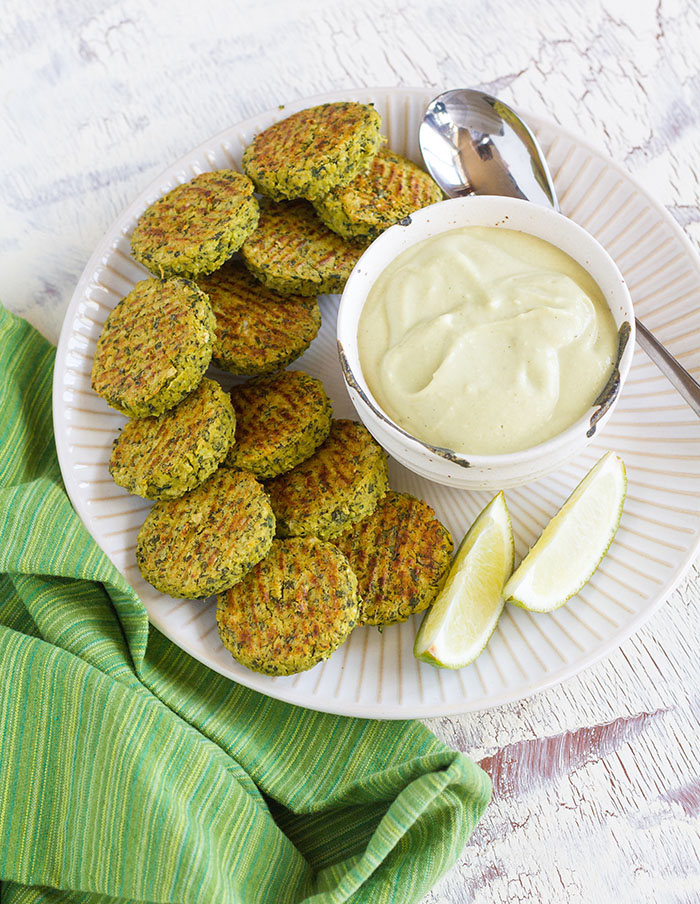 P.S. Want to take this to the next level?  Turn it into a falafel pita sandwich!  I filled pita bread with lettuce, cucumber tomatoes, falafel, and sauce for the most scrumptious sandwich.  You should try it.