"If more of us valued food and cheer and song above hoarded gold, it would be a merrier world." 
― 
J.R.R. Tolkien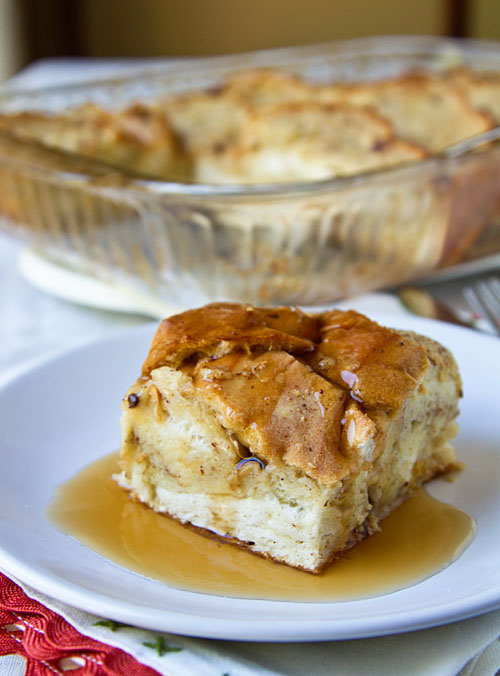 Every year on Christmas morning, as soon as my brothers and I were all awake and my parents gave us the go-ahead, we'd run to the fireplace to see what Santa had left in our stockings.  Then we would all move to the breakfast table where my mom would make us sit and enjoy a wonderful homemade breakfast.  We would be itching to finish so that we could go start opening the presents under the tree, but my mom held firm, and so we always had our special Christmas morning breakfast.  When we were little we considered this to be excruciating torture.  Many of our friends were allowed to go and rip into presents as soon as they were awake, but we had to eat breakfast first, and then, to top off the injustice, our parents made us open each present one at a time.  This meant that by the time we were done opening presents, it was usually at least 11 o'clock in the morning.
Little did I realize how much those efforts to draw out the morning festivities would mean to me as an adult.  Not only do I have many memories of us all gathered around the tree, appreciating the thoughtfulness of the gifts we received, and enjoying the delight on the faces of those we had given to, but now I realize the wisdom of my mother in ensuring that we ate family meals together, especially on such a special morning.  I'm sure many of those years she had been up late on Christmas Eve making final preparations for Christmas Day, after us kids had finally settled down and gone to sleep.  Yet if she was tired and grumpy on Christmas morning, I don't recall ever noticing.  Instead the breakfast table would be set, the house would be filled with smells of holiday baking, and Christmas carols would be playing in the background.
Now that I have my own small children, I have begun to understand the sacrifice that went into making those meals happen.  It requires time, work, energy, and patience to consistently pull of family meals, especially on Christmas morning when your children are antsy to be done eating!  As I dig in and try to work at becoming half as good as my mother was at making this happen, I become more and more grateful for the things I took for granted as a child.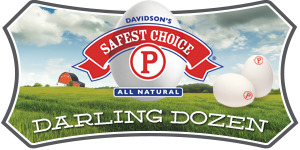 This month, the Darling Dozen were challenged to celebrate eggs by joining the "Br-egg-fast Club," so I decided to use eggs as part of my strategy to take some of the stress out of breakfast for Christmas morning.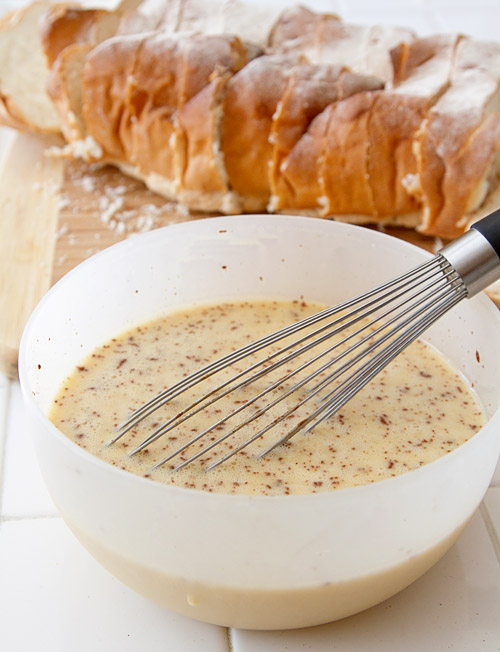 Growing up, one of my favorite things to eat for breakfast was French toast, so this year I'm making French toast that can be prepped the night before and then popped into the oven to bake the next morning, meaning that not only will I not have to slave away in the kitchen on Christmas morning, but I'll also be able to sleep in a bit longer! Plus, if you use pasteurized eggs, like Safest Choice Pasteurized Eggs, you have the added benefit of serving a Salmonella-free (aka, worry-free) breakfast treat!  I made my French toast extra special by replacing the salt I would have used with one of my new favorite ingredients: shio koji.  Shio koji is a fermented mixture of koji (rice inoculated with the special mold Aspergillus oryzae), shio (sea salt) and water.  It's a popular Japanese seasoning used in place of salt that adds an extra punch of umami to cooking.  Of course, you can just use salt too!  This French toast is like a healthier take on bread pudding—wonderfully moist with hints of cinnamon, the flavors enhanced by the umami from the shio koji, the eggs giving the bread the rich velvety custard texture of a good bread pudding.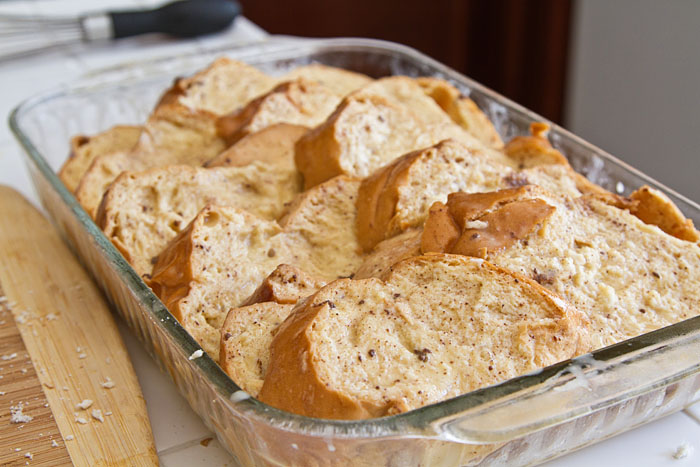 Ruth Reichl, former editor-in-chief of Gourmet magazine, once said, "I don't think there is one thing more important you can do for your kids than have family dinner."  My mother gave my brothers and I that gift more times than I can count.  May we do the same for our loved ones, especially during the holiday season, and may we thank those that have done it for us.  Thank you Mom, I love you!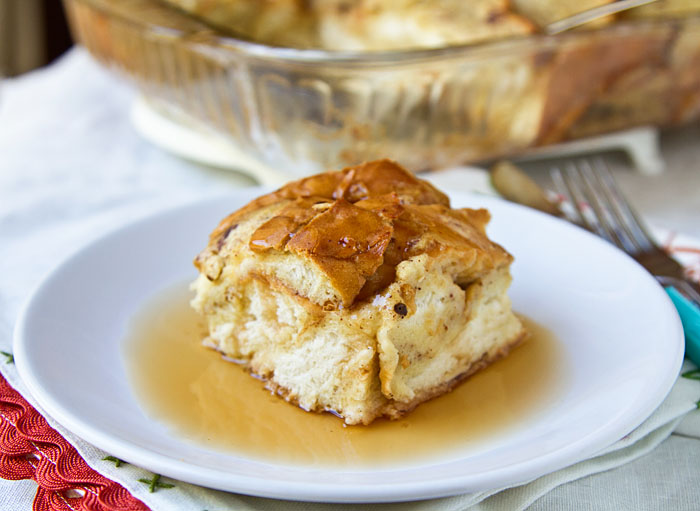 Print This Recipe
Shio Koji Baked French Toast
Makes 10 to 12 servings
6 large eggs
1 2/3 cup (one 14-ounce can) light coconut milk
1/4 cup honey, warmed in the microwave for 20 seconds
1 teaspoon shio koji (or 1/2 teaspoon coarse sea salt)
1 teaspoon vanilla extract
1 teaspoon ground cinnamon
1/2 teaspoon ground ginger
1/4 teaspoon ground nutmeg
1 loaf (about 20 ounces) soft Italian bread, cut into 1-inch thick slices
maple syrup, to garnish
1. Grease a 9×13-inch baking dish and set aside.
2. Beat the eggs in a mixing bowl, then whisk in the coconut milk, honey, shio koji (or salt), vanilla extract, and ground cinnamon, ginger, and nutmeg.
3. Working in batches, dip slices of bread into the batter to coat. Overlap the slices in the prepared baking dish. Pour the remaining batter over the top of the bread. Cover tightly with foil and refrigerate for at least 2 hours (or overnight!).
4. One hour before serving, preheat the oven to 375 degrees Fahrenheit. Bake, covered, for 25 minutes, then remove the foil and bake until the bread is puffed and golden, about 20 to 25 minutes more. Serve with maple syrup.