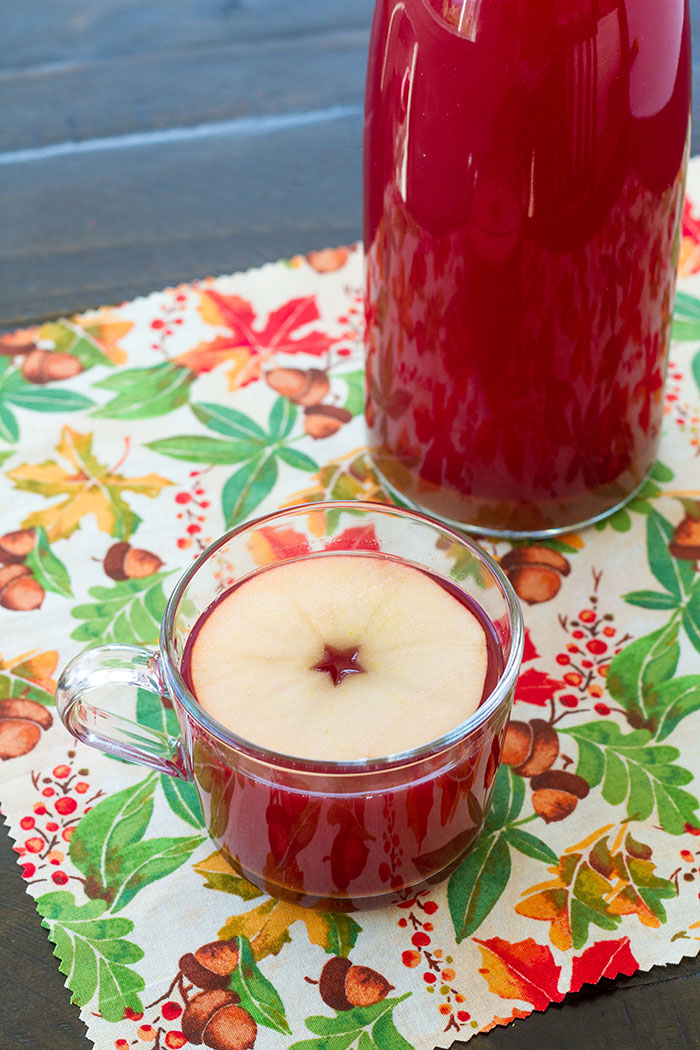 Happy Halloween Fuji fans!  I hope your day is going great.  I've been working on a few Halloween bento ideas in my head for a while and yesterday/today I finally got the chance to execute them!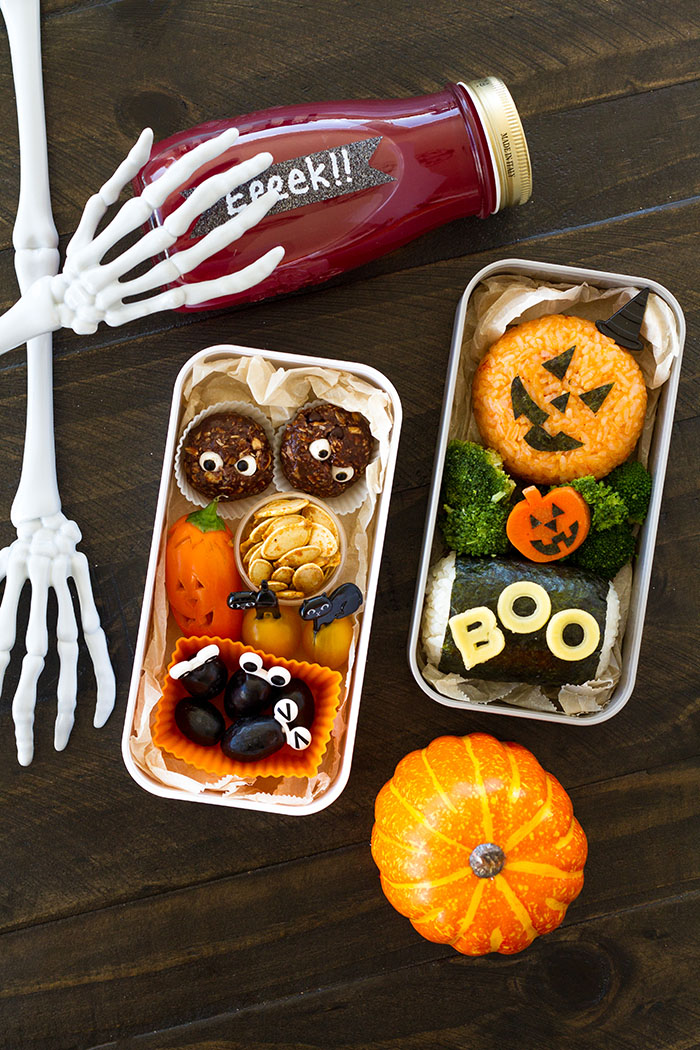 Yesterday I premade a few of the pieces, like the chocolate tahini ghoul balls and the carrot rice to make jack-o-lantern onigiri with.  I posted the recipe on Instagram if you are interested!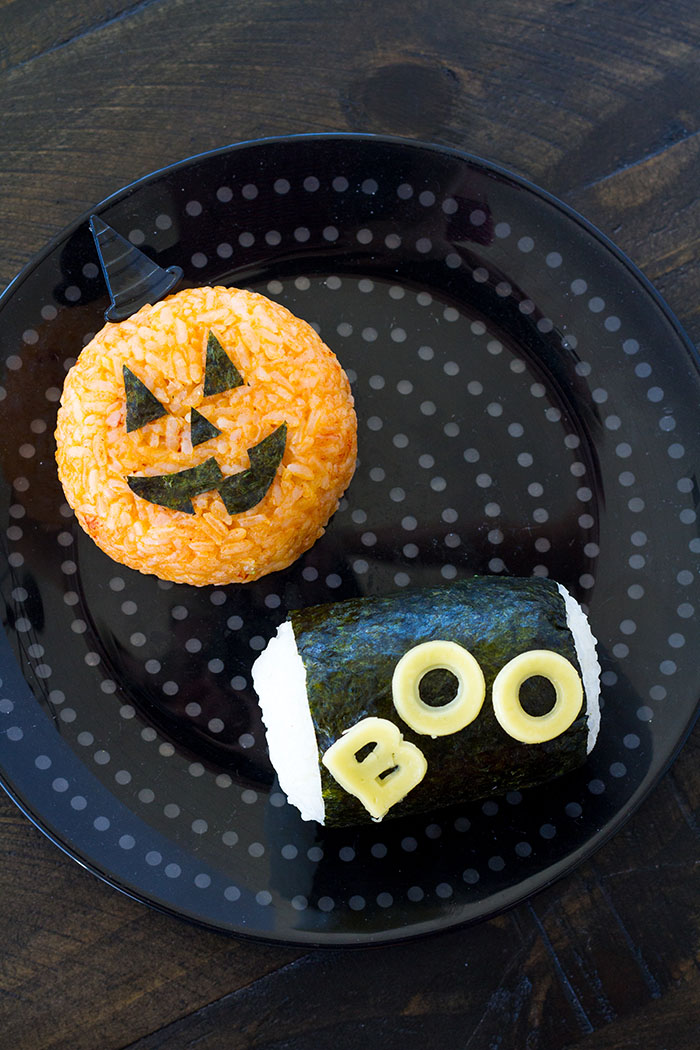 I also whipped up a batch of Blood Moon Apple Punch.  This punch was inspired by a recent girls' trip to St. George, Utah.  While in St. George we ate at a place called Viva Chicken, and I had a drink called chicha morada, a Peruvian drink made from purple corn.  It reminded me a lot of a cold spiced apple cider. It was AMAZING.  When I was planning our Halloween bentos I kept thinking about the chicha morada, and an idea for a drink started to take shape in my head.  The result is this chilled spiced apple punch made blood red by red beets.  It is delicious.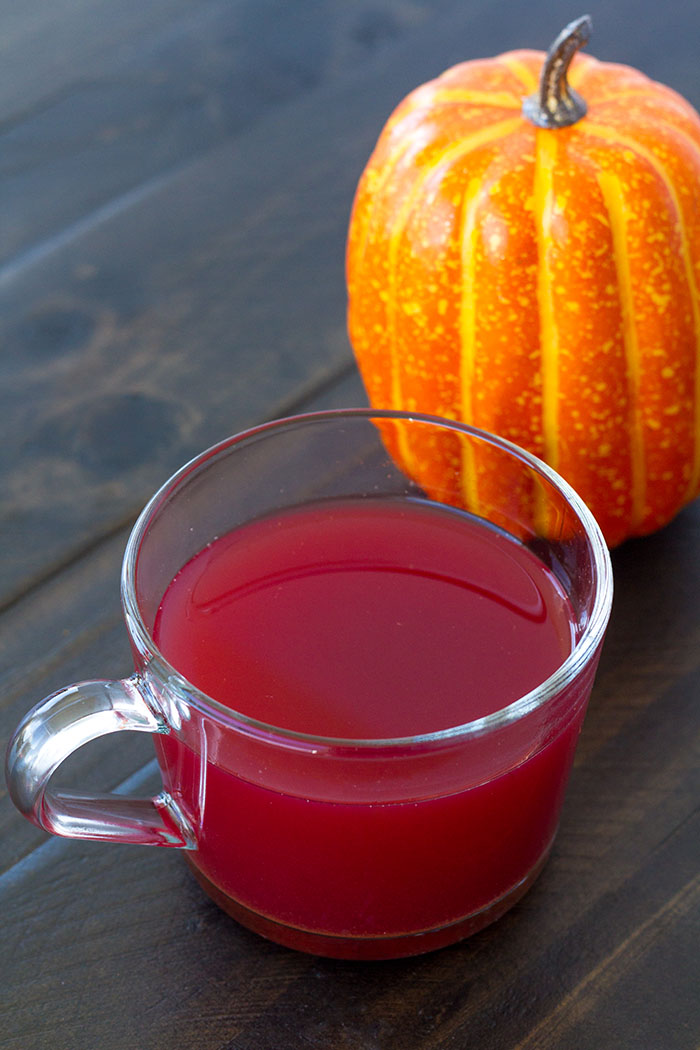 It's perfect for a spooky celebration or as an addition to your Thanksgiving menu.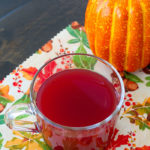 Blood Moon Apple Punch
This blood red spiced apple punch is perfect for any spooky celebration or as a addition to your Thanksgiving menu.
Ingredients
8

cups

100% apple juice

1

small

beet, peeled and cut into 1/4-inch slices

2

teaspoons

ground cinnamon

1/2

teaspoon

ground cloves

1/3

cup

maple syrup

1/4

cup

freshly squeezed lime juice

1/4

cup

freshly squeezed lemon juice
Instructions
Combine the apple juice, beet slices, ground cinnamon, and ground cloves in a pot. Cover the pot and bring the punch to a boil over medium-high heat.

Once it comes to a boil, redue the heat to medium and let the puch simmer for 30 minutes.


Remove the pot from the heat and use a slotted spoon to remove the beet slices. Then stir in the maple syrup and lime and lemon juices.

Transfer the punch to a pitcher, or other container, and refrigerate until very cold. Serve in glasses over ice garnished with a slice of apple or lime.
Recipe Notes
Optional: Right before serving, add 1/2 cup chopped fresh pineapple and 1/2 of an apple that has been peeled, cored, and chopped.