This post is brought to you by the
California Avocado Commission
.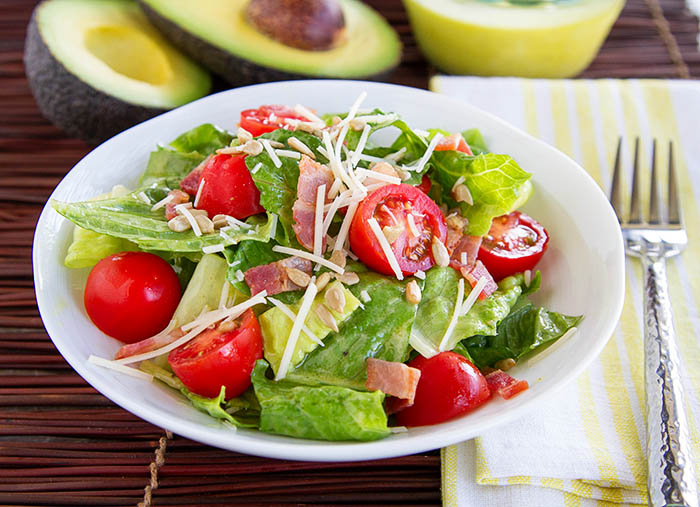 Last week we had an avocado-centric summer backyard BBQ party with some friends to celebrate the last day before school began for our kiddos. The get-together was enabled by my friends at the California Avocado Commission who sent us a California Avocado BBQ Party Package.  I set up an outside buffet that included a stone-fruit salad, a green salad, hamburger fixings, including a huge bowl of guacamole (guac burgers all the way baby!), and tortilla chips and salsa.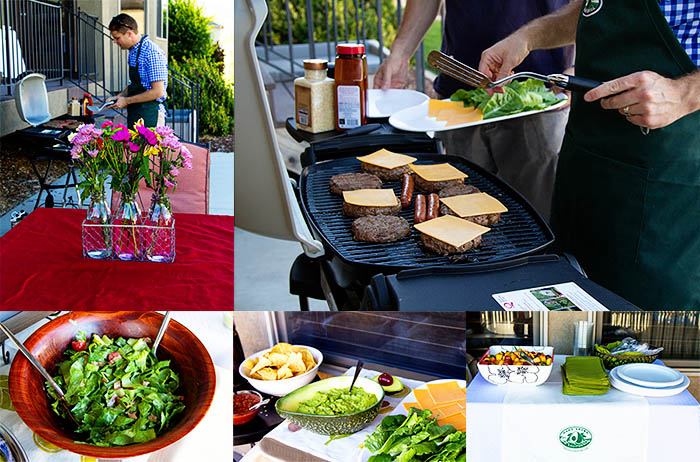 Mr. Fuji grilled up some juicy burgers and hot dogs, and we dug in.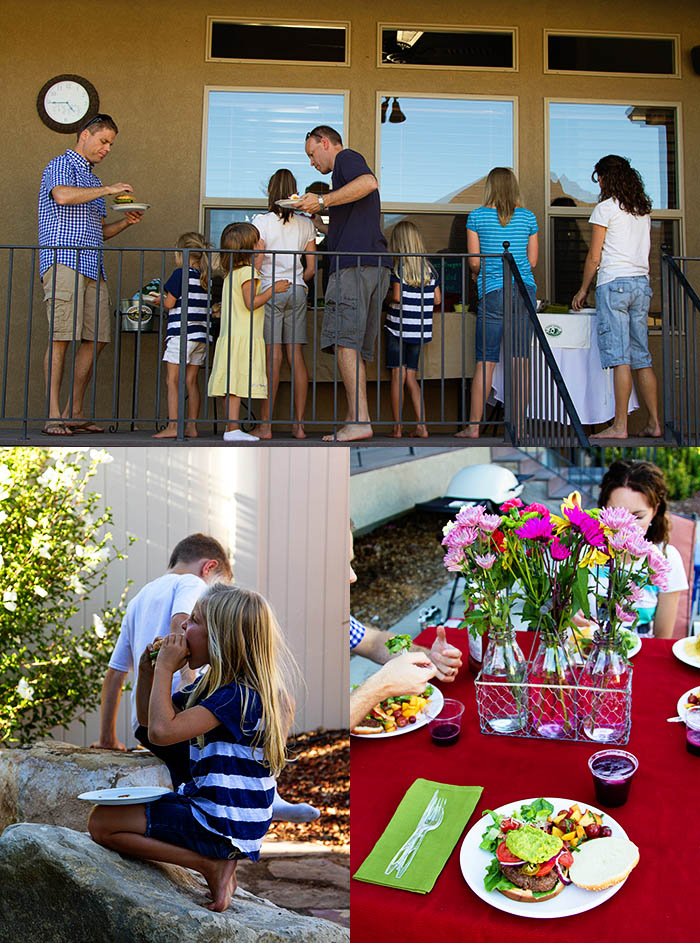 For dessert we took advantage of our exquisite summer weather and made s'mores, roasting giant marshmallows over a fire in our backyard fire pit.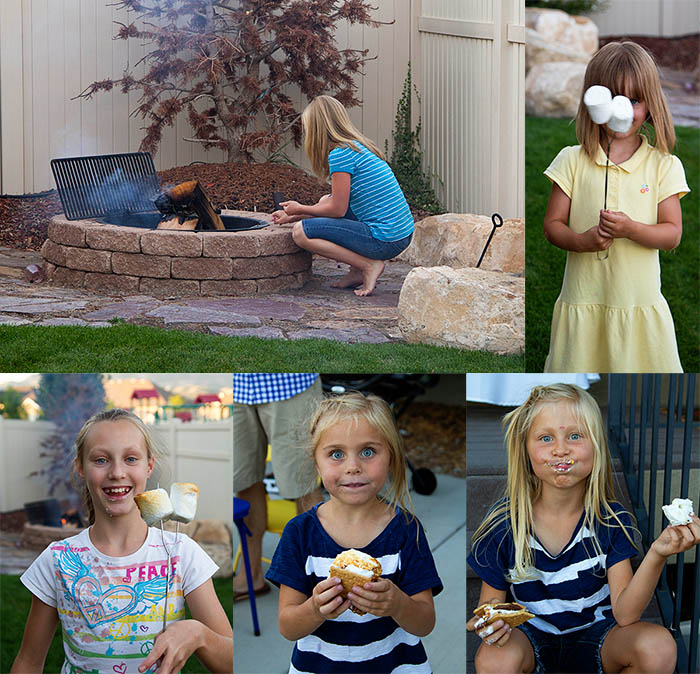 I love the food of summer—the pairing of fresh summer produce with grilling, and I especially love sharing it with friends.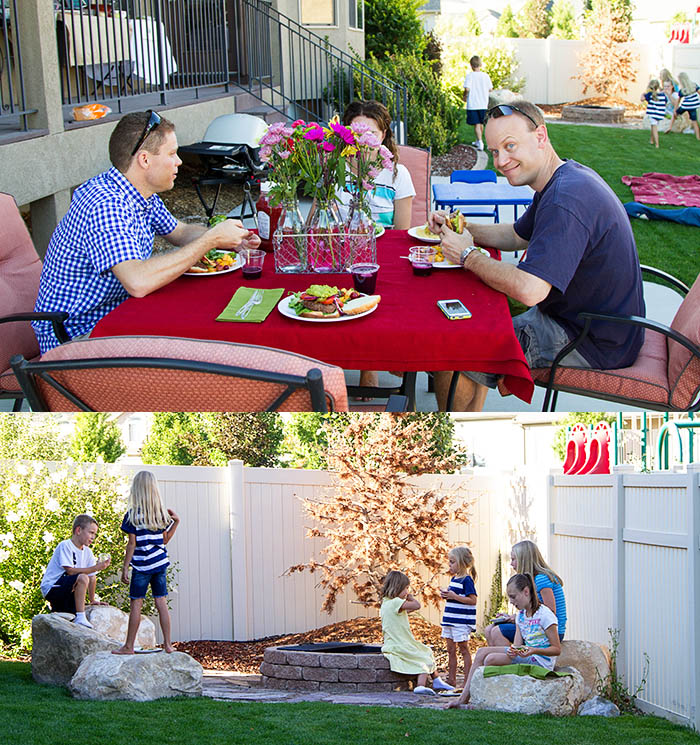 For my stone-fruit salad, I cut up two peaches, two nectarines, and a mango, then threw in a handful of grapes, and about a 1/4 cup of finely chopped fresh mint, then tossed everything with the juice from two small lemons.  For the burgers we set out lettuce, tomatoes, red onion, sliced cheddar cheese, sliced pickles, pickled jalapenos, spicy mayo (I mix 4 parts mayonnaise with 1 part sriracha…you can use more or less sriracha depending on how spicy you want your mayo!), and guacamole.  I kept the guacamole simple, so that it could sing for itself on the burgers—lots of fresh lime juice, a bit of lime zest, good fine grain sea salt, and few squirts of Tabasco sauce (not enough to make it spicy; just enough to make the other flavors pop).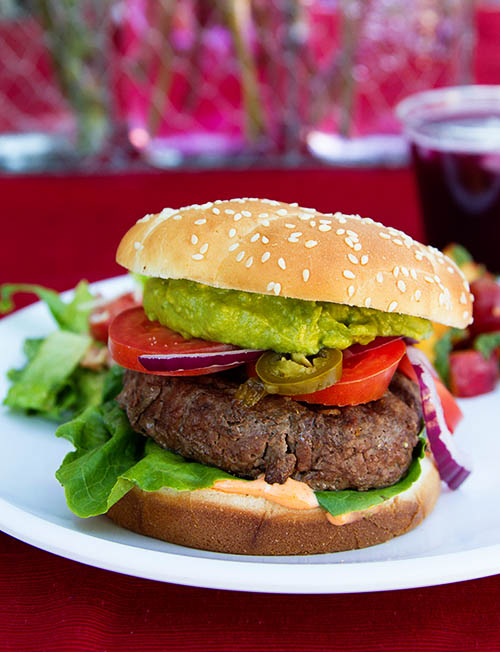 When I was planning the green salad, I had BLTs on the brain, so I tossed together some torn romaine hearts, bacon, and plum tomatoes, then added some toasted sunflower seeds and shredded Parmesan cheese.  For the dressing I whipped up a creamy avocado dressing, inspired by a Caesar dressing, but using avocado in place of the mayonnaise, and fish sauce in place of anchovies.  The dressing is thick and creamy, thanks to the addition of the velvety avocado, making it perfect for coating your salad ingredients!
This salad is going into my file of family favorites.  It was super simple, quick to make, and the dressing gives it that little bit of something that makes it special.  With Labor Day quickly approaching, we're planning another BBQ, but this time with family. Time to break out some more avocados!  How are you celebrating Labor Day?

Print This Recipe
BLT Salad with Avocado Dressing
Makes 4 to 6 servings
For the avocado dressing:
1/4 ripe Hass avocado
5 tablespoons extra virgin olive oil
2 tablespoons lemon juice
1/2 teaspoon honey
1/4 teaspoon fish sauce
1 clove garlic
1/4 teaspoon fine grain sea salt
Ground black pepper to taste
For the salad:
3 romaine hearts, torn into large bite-sized pieces
2 cups plum tomatoes, halved
9 slices cooked thick cut bacon (about 2.5 ounces), cut crosswise into 1/4-inch pieces
1/4 cup toasted sunflower seeds
1/4 cup shredded Parmesan cheese, plus extra for sprinkling.
————————————————————————————————————
1. Make the avocado dressing: Put all of the ingredients for the dressing in the work bowl of a food processor, and pulse until well combined. Alternatively, place the ingredients in an immersion blender cup, and mix with an immersion blender for about 30 seconds, or until the ingredients are well combined. The dressing should be thick and creamy. If you want a thinner consistency, just add a bit of water and reblend until you reach your desired consistency.
2. Make the salad: Place romaine lettuce in a large bowl. Drizzle the dressing over the lettuce and toss to coat. Add tomatoes, bacon, and sunflower seeds, and toss again.
3. Sprinkle the Parmesan cheese over the salad; toss again and serve, sprinkling each portion with a little more Parmesan cheese.
=============================================
*Disclosure: Many thanks to the California Avocado Commission who provided all of the avocados for our summer BBQ party, as well as many of the supplies we used to throw the party!  I was not otherwise compensated for this post.  All opinions and experiences are my own.