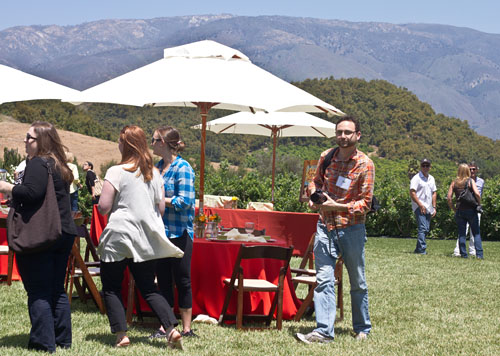 A few weeks ago I went on an avocado tour, hosted by the California Avocado Commission (CAC).  This year CAC has declared June as "California Avocado Month," so I thought it would be fun to get us all prepped to celebrate with a look at what I saw on the tour.  Although March through September marks the peak of the California avocado season, the avocado farmers work hard year round to ensure a good harvest each year.  Ed McFadden, CA Avocado Commissioner and avocado farmer, who was on the tour with us, said, "To grow avocados, you have to do about a dozen things perfectly and then pray for good weather . . . Mother Nature is playing games with us all the time.  So we're just trying to keep up and keep the trees happy."
Through talking to Ed, whose obvious love for avocado farming was infectious, to getting a look at the avocado groves at Fairfield Farm in Pauma Valley, California, managed by Carol and Bill Steed, relative newcomers to avocado farming, we came to better appreciate the hard work, special skill, and knowledge that goes into growing this beautiful fruit.  We also got to see how avocados get from the tree and into the consumers hands, via packing houses, like West Pak, in Temecula, California.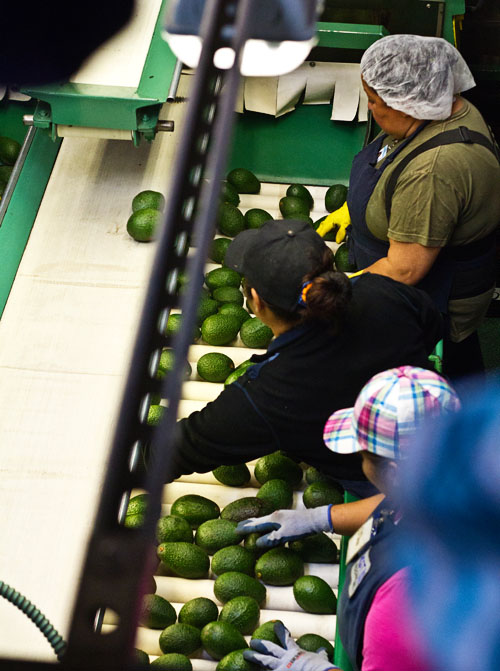 Lots of hard work, knowledge, and care to bring us one of my all-time favorite foods.  And oh the things that can be done with avocados!  We were treated to an avocado themed lunch feast, from Sorrell Bistro, from avocado bread topped with hummus, fresh avocados and tomatoes, to wild salmon with avocado corn tapenade, and my personal favorite—a vanilla bean avocado frozen yogurt topped with granola and fresh berries.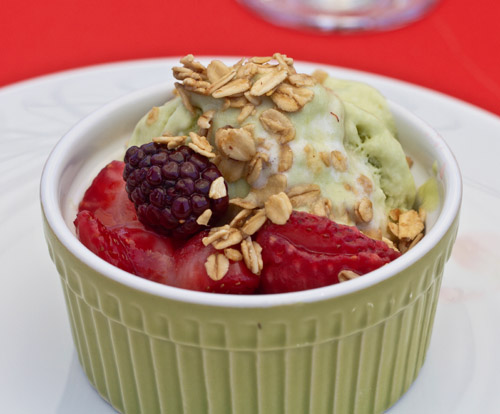 Take a peak into the California avocado industry by watching my video!
* Thank you to the California Avocado Commission for providing this educational tour!
** A BIG thank you to my sweet friend, and Avocado Sister, Mimi Avocado for making this day possible for me by watching the Fujilings.  They had their own avocado adventure!