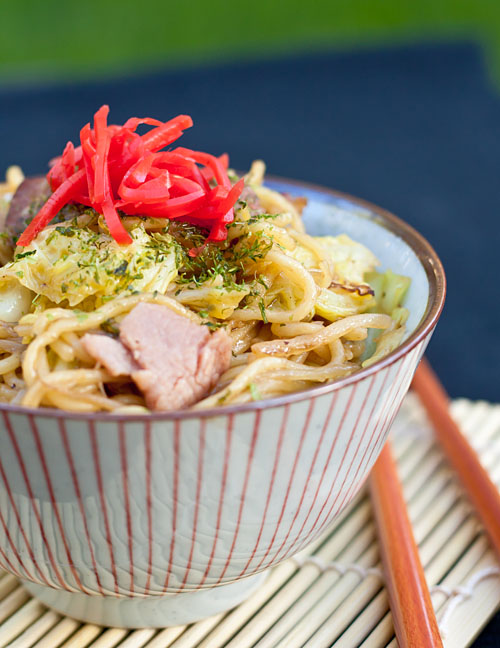 Yakisoba, pan-fried noodles tossed with vegetables, thinly sliced pork, and a sweet and savory sauce, is one of my favorite things to buy from the food vendors at a Japanese
matsuri (festival)
.  Although summer in Japan is miserably hot and humid, I find myself missing it terribly.  The summer conjures up memories of watching Squirrel lick sticky syrup off of her chubby baby fingers as we shared
kakigori
(Japanese shaved ice), of fantastic
hanabi
displays (fireworks) over the Tokyo Bay, and of the summer
matsuri
, replete with all of my favorite foods being sold by vendors on streets crowded with people milling about clad in brightly colored
yukata
(summer cotton kimonos).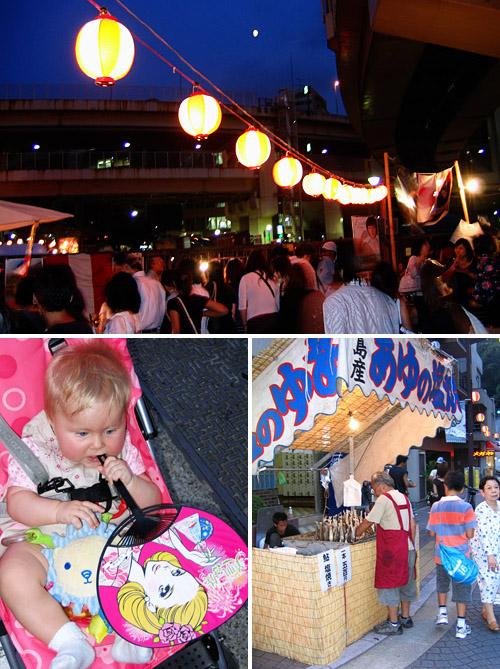 There are always yakisoba vendors at matsuri, frying up large batches of noodles on large flat metal griddles.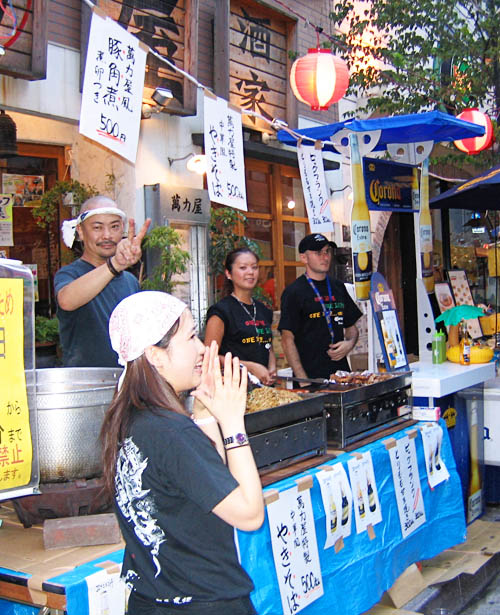 Yakisoba literally translated means "fried noodles."  Although it most likely originates from Chinese chow mein, it has been heavily integrated into Japanese cuisine, and is a very popular noodle dish in Japan.  There are many ways to make yakisoba, but my favorite version always includes cabbage, bean sprouts, and some sort of thinly sliced pork.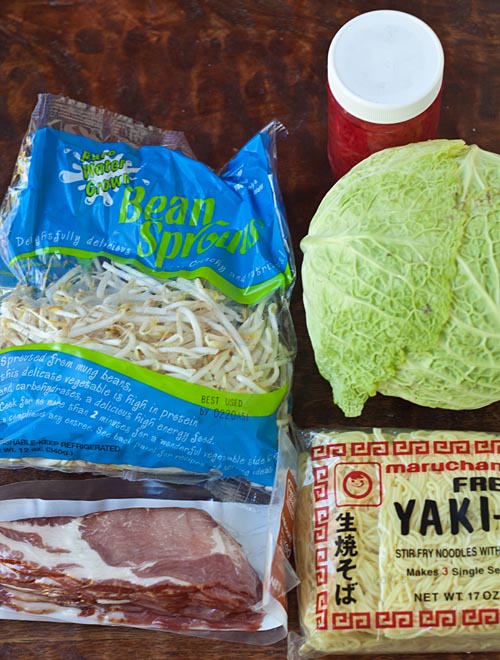 Unlike the name might lead you to believe, yakisoba is not made using soba noodles (made with buckwheat flour), but noodles that are more like ramen noodles (made with wheat flour).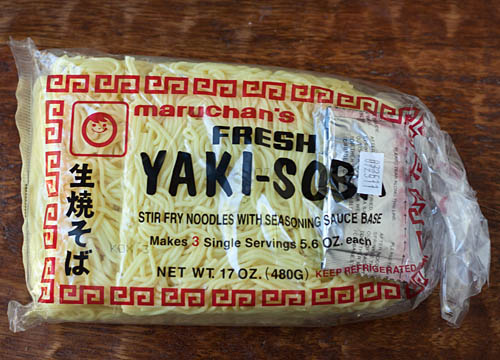 I wrote about yakisoba a few months after moving back to the US in 2008
, but have since worked on developing a recipe that reflects the yakisoba from the matsuri that I adore so much.  I've actually had this recipe sitting in my post queue for over a year, but it has sat there patiently waiting.  This week
Allison
and I worked on a
Miso Hungry
episode about Japanese summer food, and I decided it was time to finally post my yakisoba.  Here's to celebrating summer!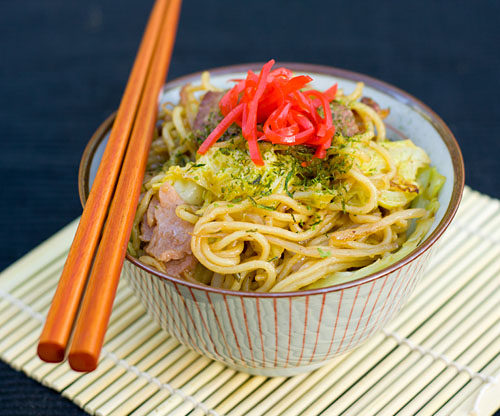 Print This Recipe
Yakisoba (Fried Noodles)
Makes 4 servings
For the sauce:
1/2 cup ketchup
2 tablespoons Worcestershire sauce
1 tablespoon soy sauce
2 teaspoons prepared hot mustard (preferably Japanese, but Colman's will work too)
1 teaspoon freshly ground black pepper
3 tablespoons vegetable oil
8 ounces thinly sliced pork (or thick, uncured bacon), cut into 1-inch wide pieces
3 cups shredded savoy cabbage
2 cups bean sprouts
1/2 medium yellow onion, diced
17 ounces cooked Chinese egg noodles (yakisoba noodles, sometimes labeled "chukamen"), at room temperature
salt and pepper—to season
ao nori (shredded nori seaweed)—to taste
beni shoga (julienned red pickled ginger)—to garnish
1. Prepare the sauce: Whisk together the sauce ingredients in a small bowl. Cover and set aside.
2. Heat one tablespoon of oil in a 12-inch skillet or wok and cook the pork until just barely cooked.  Using a slotted spoon, transfer the meat to a bowl.
3. Cook the cabbage, bean sprouts, and onion in the same skillet, over medium-high heat until tender, but not browned. While cooking, drizzle in additional oil as needed.
4. Add the noodles to the skillet. Gently toss them to break them up and incorporate them with the rest of the ingredients. When the noodles have warmed through and are starting to crisp, add the cooked meat and half of the sauce and stir until everything is evenly coated. Add additional sauce until you have reached your desired moisture level. Garnish with a pinch of ao nori and beni shoga (optional) and serve immediately.