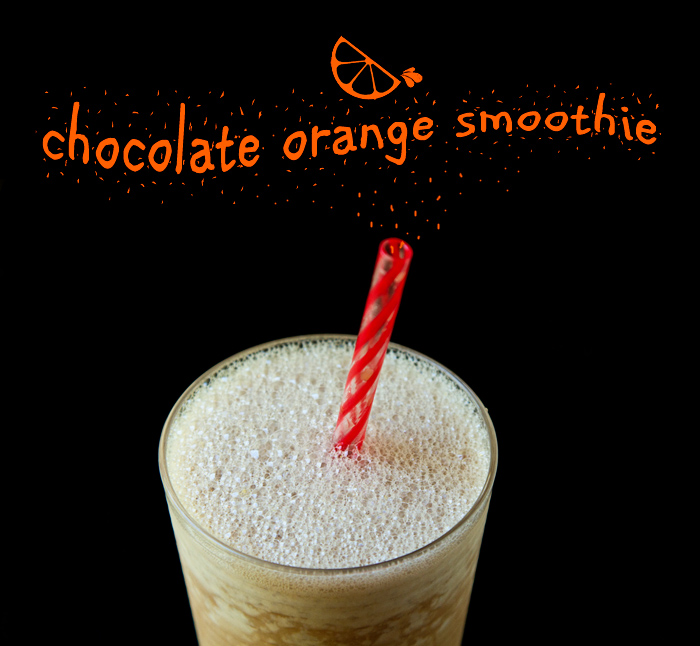 Although Mr. Fuji and I have moved quite a few times in our marriage, it's amazing how quickly I forget what a pain in the backside the process is.  This is the first time we've thrown selling a house into the moving equation, and oh goodness me!  I can't wait for the process to be over.  What I can say is thank goodness for blenders!  We are doing almost no cooking at the moment so that the house can be shown at a moment's notice.  Blender "cooking" has a small kitchen footprint, making it ideal for our crazy lives right now.  Add the summer heat, and the wonderfully refreshing cold treats that can be made in a blender, and I think that makes the blender one of the best things you can have in your kitchen arsenal for summer.  But I really didn't mean for this post to be an ode to my blender.  This post is really meant to be all about one of our current favorite treats, a chocolate orange smoothie.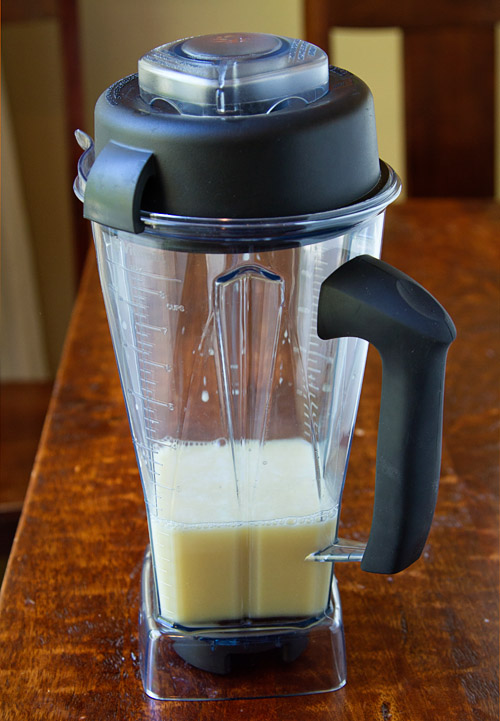 This smoothie is a twist on a treat I enjoyed throughout my childhood.  My mom used to make my brothers and me the most delicious orange julius.  I recently had a craving for this sweet, frosty treat and had the idea to add chocolate.  (Isn't everything better with chocolate?)  So I substituted chocolate syrup for some of the sugar.  Instead of using milk like my mom did, I used unsweetened almond milk to accommodate Bug who is lactose intolerant.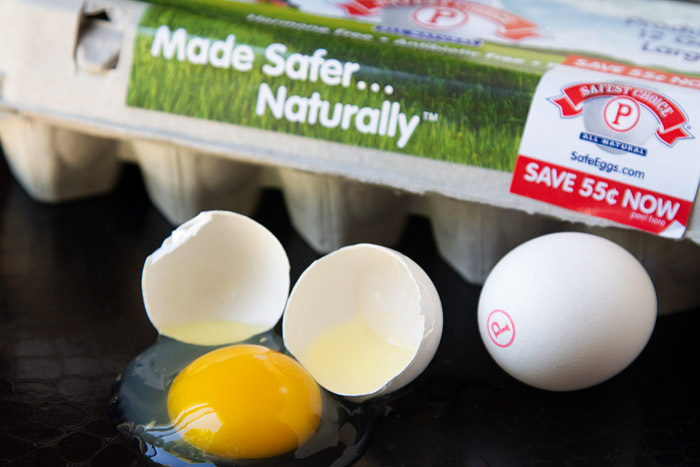 But the secret ingredient in this smoothie is a raw egg, which makes the smoothie extra frothy and creamy (plus you get fabulous protein too).  In this day and age, the thought of drinking raw egg makes people jumpy because of the risk of salmonella poisoning.  But if you use pasteurized eggs (we used Davidson's Safest Choice Eggs), you don't have to worry about salmonella and you can have your extra special smoothie and drink it too!  This smoothie is frothy, creamy, and perfect for cooling off on a hot summer's afternoon.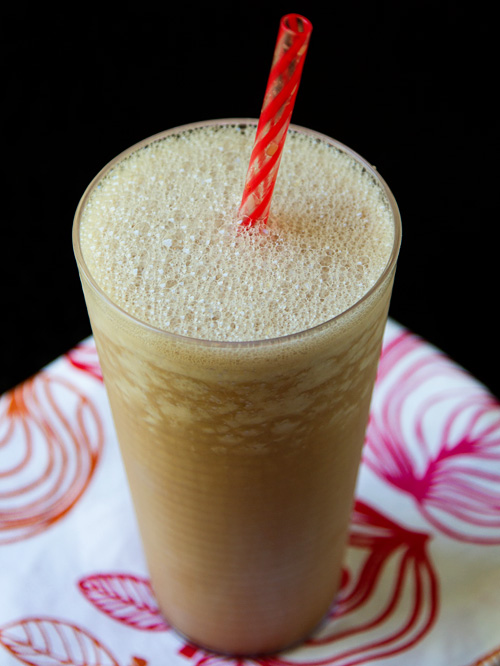 Print This Recipe
Chocolate Orange Smoothie
Recipe Notes: This smoothie is lightly chocolatey.  If you want more chocolate, increase the amount of chocolate syrup you use and decrease the amount of granulated sugar in equal amounts.  Don't want to use almond milk? Any type of milk can be substituted for the almond milk.  To make this smoothie more fruity, add a frozen banana.
Makes 2 servings
1 cup unsweetened almond milk
1 cup orange juice
3 tablespoons chocolate syrup
2 tablespoons granulated sugar
1 teaspoon vanilla extract
2 large pasteurized eggs
2 cups ice cubes
Combine all of the ingredients, except the ice, in a blender. Blend on high speed for 15 to 30 seconds, or until the sugar has dissolved. Then add the ice and blend for an additional 10 to 15 seconds, or until the smoothie is the desired consistency.  Serve immediately.
=================================================
* Disclosure: I was compensated for recipe development and writing this post as part of my ambassador work as one of the Darling Dozen for Safest Choice Eggs.  All opinions are my own.