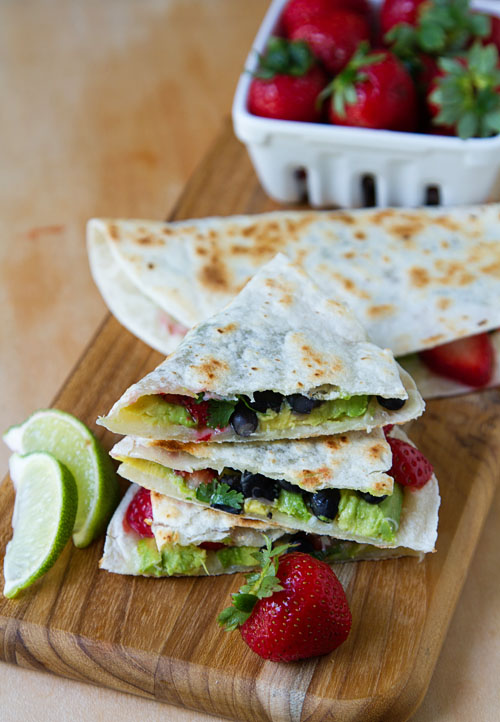 Back-to-School.  Yup, it's that time again!  I know, I can't believe it either.  Squirrel actually had her first day of school YESTERDAY.  Isn't that crazy?  What happened to school starting after Labor Day?  But I digress.  Squirrel is now in first grade, which means she goes to school for a full day.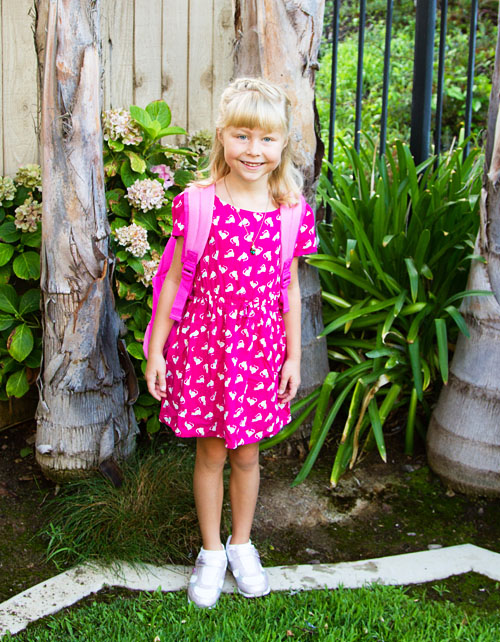 This means it's time for me to get back into bento making!  It also means I'll also be sharing more bento ideas and tips with you!  Not only does the switch to a full day of school make what I pack in Squirrel's bento each day super important, but it also means that she comes home and is ready for a snack right away.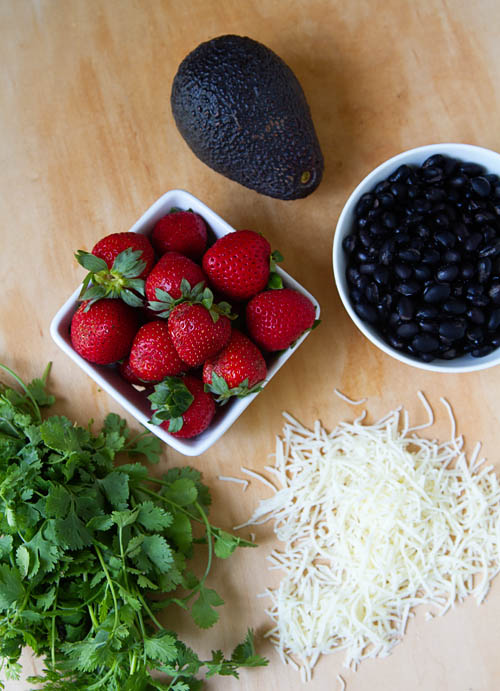 One of my favorite snack tricks is making quesadillas because they are quick and easy to make.  If you add things like chopped up veggies and beans, then you can reduce the amount of cheese that you use, making them much healthier than a straight cheese quesadilla.  Our new favorite quesadilla combo is one that uses sliced strawberries instead of tomatoes.  As an ambassador for California Strawberries, I thought it high time I share this creation with you!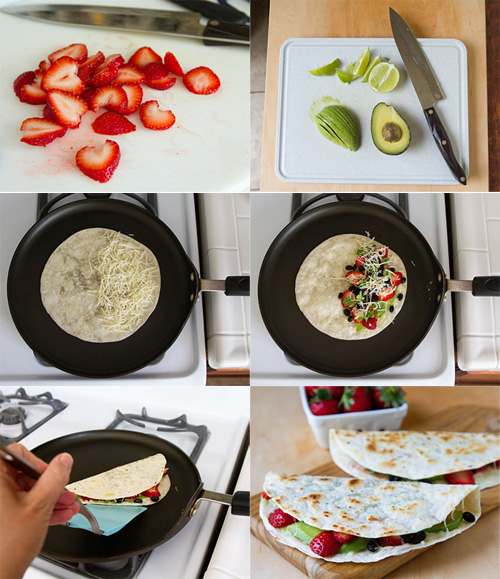 The strawberries add a tart sweetness that is crazy good paired with slices of creamy avocado, black beans, and some cheese of course!  The perfect after school snack.  While we're talking back-to-school related food, California Strawberries is doing a fun Build a Better Lunch Box campaign and giving away 5 PlanetBox Rover Lunchboxes, which are awesome.  Make sure you go and enter!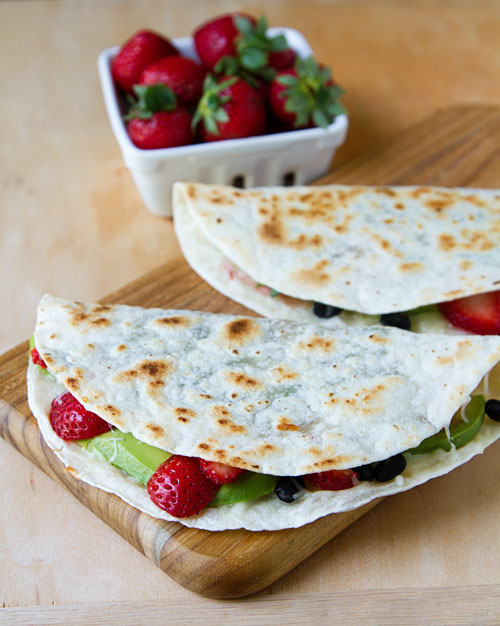 Print This Recipe
Strawberry Quesadillas
Makes 4 servings
4 8-inch flour tortillas
1 cup shredded Monterey Jack cheese
6 ounces strawberries, cut into slices
1 avocado, cut into slices
1/4 cup canned black beans, rinsed and drained
4 teaspoons snipped fresh cilantro
1. Heat a large skillet over medium heat. Place 1 tortilla in the skillet. Arrange 1/4 cup of the shredded cheese over half of the tortilla. Cook for 1 minute, or until the cheese begins to melt.
2. Arrange the strawberry slices, avocado slices, and 1 tablespoon of the black beans over the cheese. Top with 1 teaspoon of the cilantro, then fold the tortilla in half and press gently with a spatula.
3. Cook the quesadilla for 1 to 2 minutes on each side, or until golden brown. Remove from the pan. Repeat the procedure 3 times with the remaining tortillas and ingredients. Cut each quesadilla into wedges and serve immediately.
=========================================================
* Disclosure: I am being compensated for this post as part of my work as an ambassador for California Strawberries. All opinions are my own.