We had a wonderful Thanksgiving this year.  My in-laws drove down from Salt Lake City to stay with us and we all went to my parents' house for Thanksgiving dinner.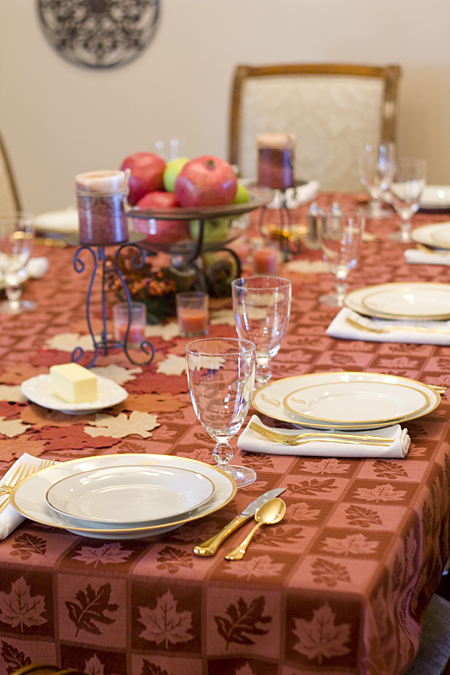 My aunt and uncle drove in from Bakersfield, and my cousin and his wife and their 2 kids drove in from L.A.  Everyone chipped in to build the meal, which took the stress out of the day.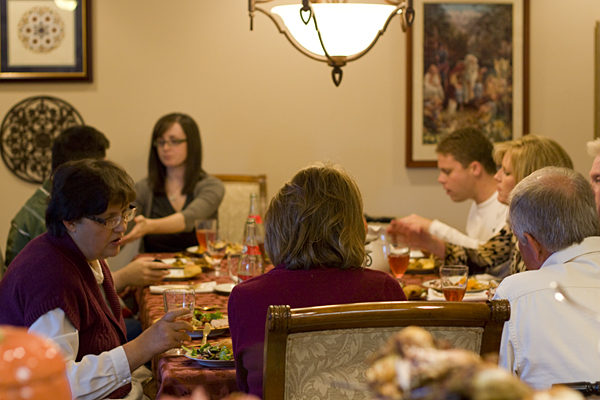 We had  a few fun items, such as a smoked goose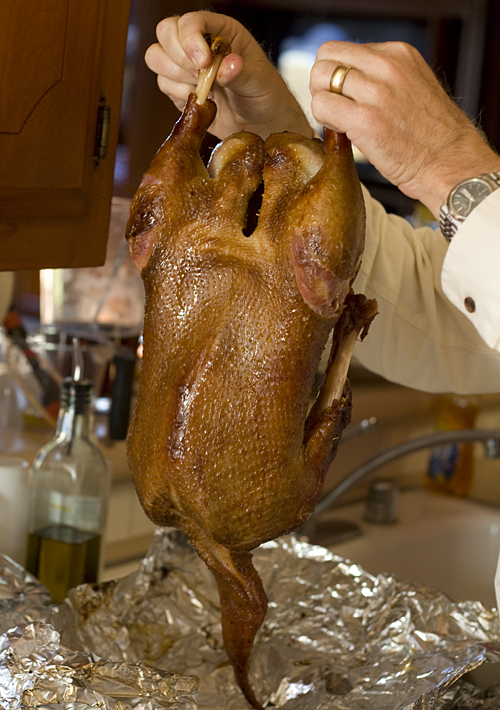 and a pomegranate cabbage slaw that I'll be telling you about later this week,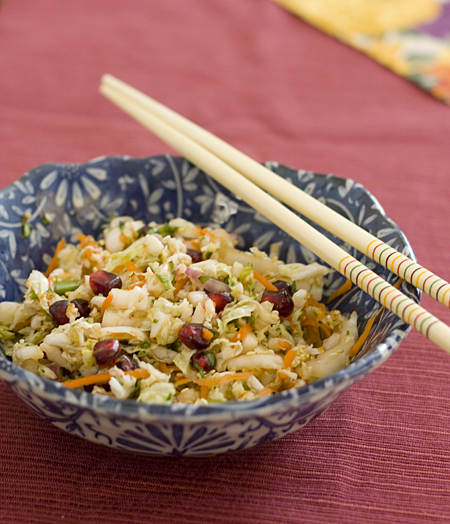 as well as the classic line-up of things like mashed potatoes, gravy, pie, and of course, turkey.  However we made our turkey a bit differently this year, which added even more fun to the day.
As part of the Foodbuzz Tastemaker Program, Char-Broil sent us "The Big Easy" Oil-less Infrared Turkey Fryer in advance of Thanksgiving, along with a Flip Video HD camera to record our cooking experiences.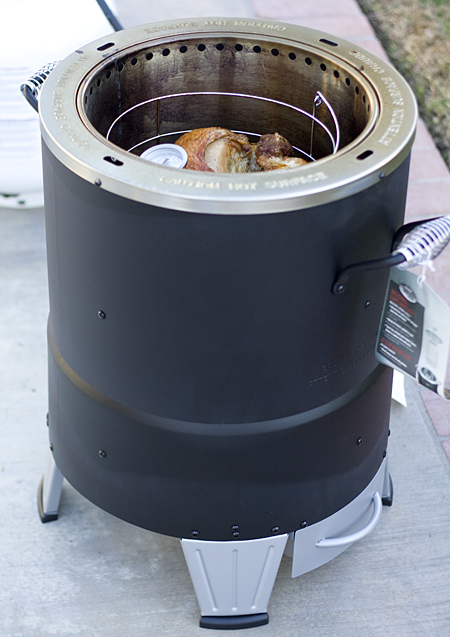 Thanksgiving morning my dad and I got the fryer ready, then I prepped the turkey.  I used a 16-pound turkey that had been rubbed with a salt rub the day before.  I rinsed it off and then stuffed it with a combination of chopped lemons, celery, onion, oregano, thyme, black pepper, kosher salt, olive oil, and lemon juice.  Then I brushed the skin with an olive oil-lemon juice combo.  (I adapted a recipe from Bon Appetit's November 2010 issue for Salt-Roasted Turkey with Lemon and Oregano.) Then we put the turkey into the fryer, started it up, and let it cook.  The turkey reached 165 degrees (the minimum temperature to ensure that the turkey is cooked through and safe to eat) after about 3 hours of cooking.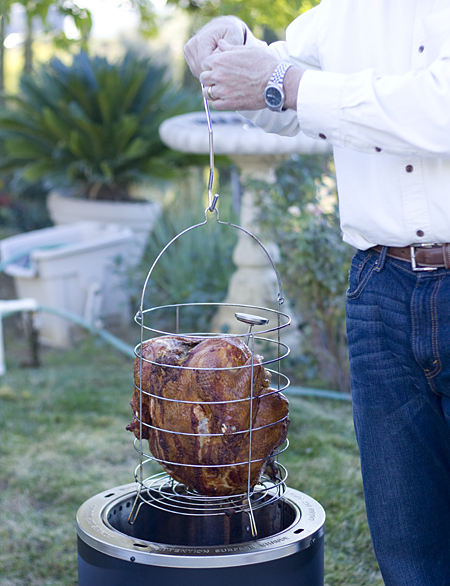 I wish I had video of my dad and I from throughout the day, because I'm sure it would be hilarious.  We were totally geeking out.  In fact, many of our guests made multiple trips outside to check out the action in the fryer.  Not only was it fun to watch the progress of the turkey and be tortured by the delicious smells emanating from the fryer, but it was a chilly day and the fryer was like a cozy campfire when we stood around it.  The fryer uses infrared heat to evenly cook the turkey, producing deep-fried results without the mess (or the danger!) of actually using oil.  Not only was the finished bird crispy on the outside and moist and tender on the inside, but it was the most beautiful turkey I've ever seen in person—a turkey that would have impressed even Norman Rockwell.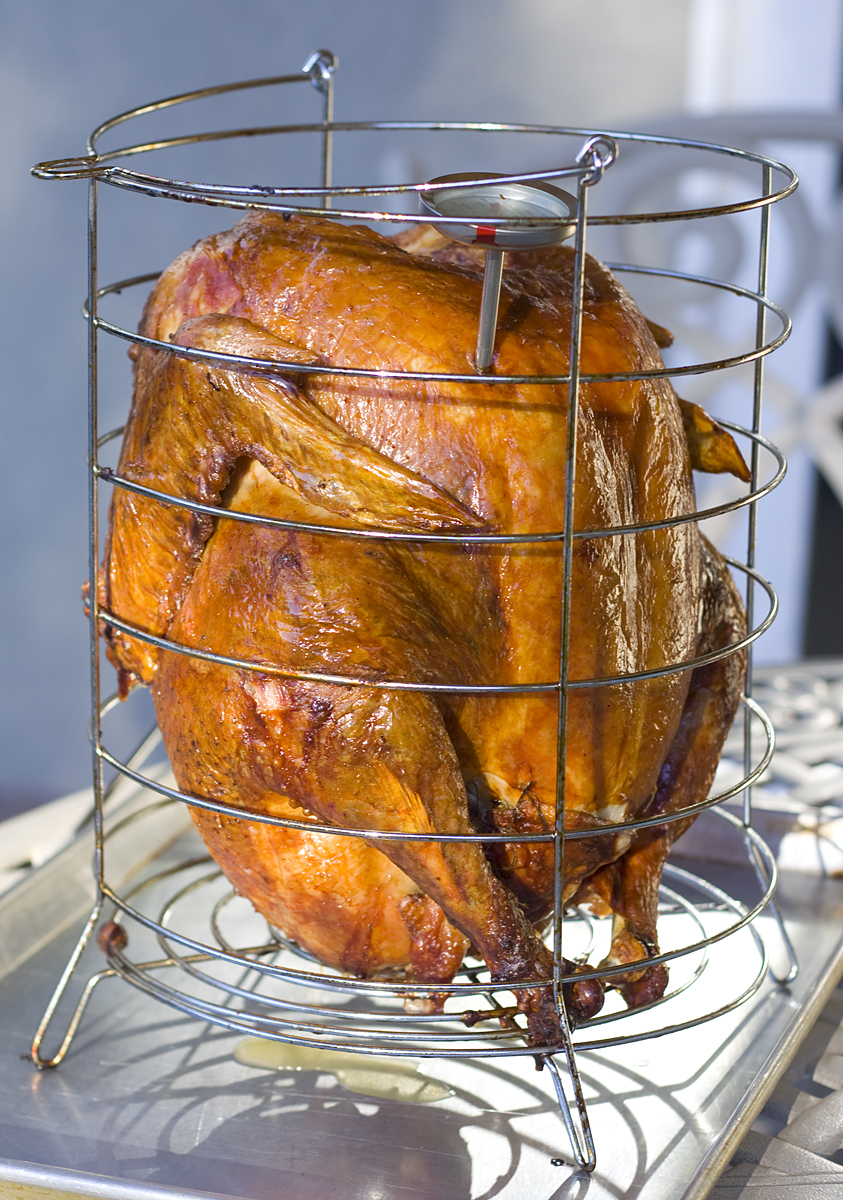 It was a gorgeous even golden brown all over, like the turkeys always depicted in books and magazines, but that you never seem to be able to reproduce at home.  Although my dad and I were fixated on the fryer itself, my mom appreciated the fact that it freed up her oven for other dishes.  My dad and I already have a long list of things we want to make next—a leg of lamb, a whole fish, squash . . . the sky's the limit!  Deep-fried Christmas ham anyone?  Check out the Fuji fryer fun and answer the mystifying question of how the idea for turkey flavored marshmallows was dreamed up: