Today I'm sharing a recipe for Brussels Sprouts Bacon Slaw over on the U.S. Wellness Meats site.  But I have to warn you—this dish is highly addictive.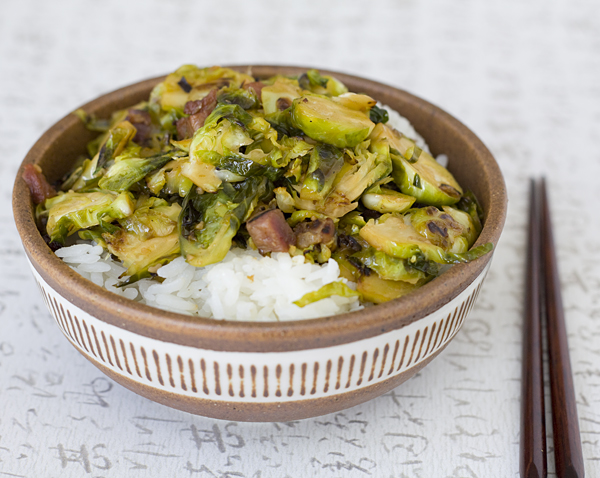 Though many people might argue that the words Brussels sprouts and addictive do not go together, I promise that this dish will change your mind.  It's amazing what a little pork will do for a dish!    The wonderful people over at U.S. Wellness Meats sent me a few of their meats to try out last month.  U.S. Wellness Meats is a network of farms that uses sustainable farming practices to raise grass-fed animals.  One of the items they sent me was a bag of unsliced pork bacon ends.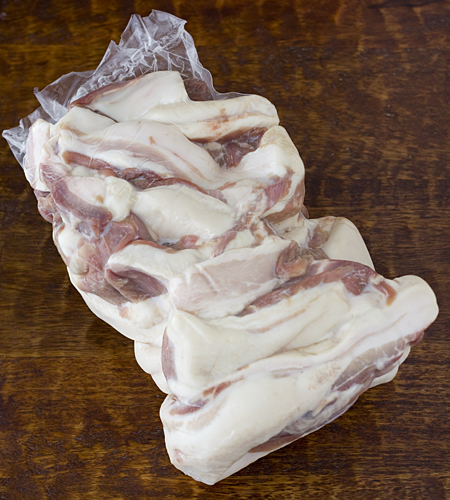 I decided to use a gorgeous stalk of Brussels sprouts that I had just picked up at the farmers market to make a hot slaw with the bacon ends.  Fresh Brussels sprouts are cut into thin slices then browned in bacon ends that have been chopped into pieces and heated until the most of the fat has rendered and the meat is starting to brown.  Then garlic, ginger, ponzu, and vegetable broth is added to heighten the flavors.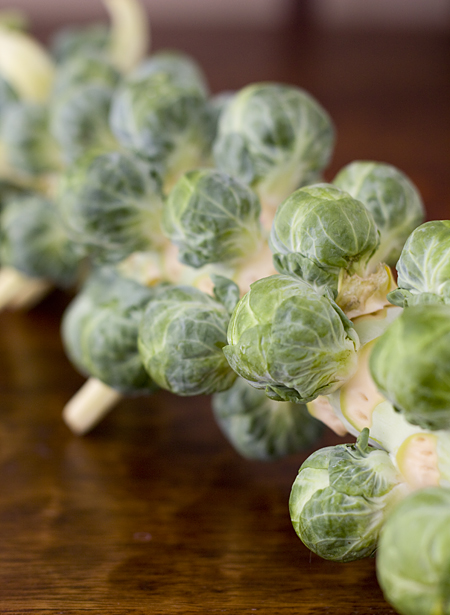 Then came the test—feeding the slaw to the Fujilings.  I gave each of the girls a bowl of hot rice topped with the slaw and held my breath.  SUCCESS!! They inhaled that slaw.
So head on over to U.S. Wellness Meats to check out my fun Featured Chef profile and to get the recipe!