If you pay attention to the news at all, you know that there is an epidemic of obesity in the US.  Last month I attended
Dole's
inaugural Blogger Health Summit at the
Four Season's Westlake Village
here in California.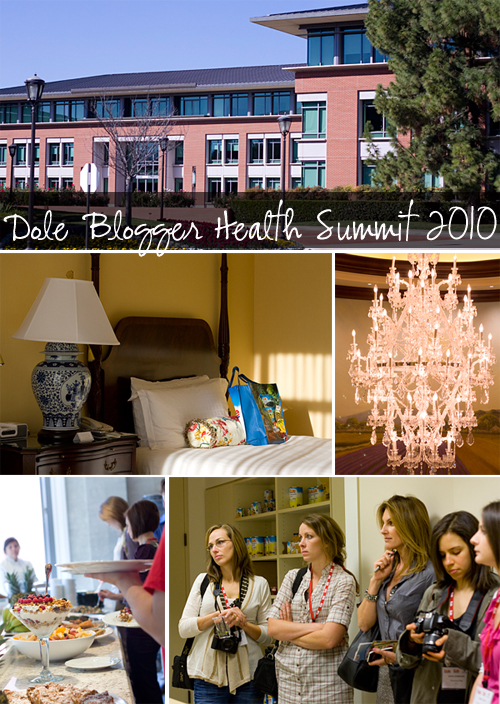 The time at the summit was spent discussing our country's health crisis, what we can do to help, and then enjoying practical applications (I had a personalized health strategies consultation at the California Health & Longevity Institute and a swedish massage at the Four Seasons Spa).  The philosophy of the summit was to promote a plant-based diet, much like the message that Mark Bittman is a strong advocate for.  Through the summit it was emphasized that most of what we should be putting on our plates should be plant-based.  If you're a visual person, you can divide your plate into quadrants.  50% of your plate should be filled with fruits and vegetables, 25% should be devoted to proteins, and 25% should be left for carbohydrates.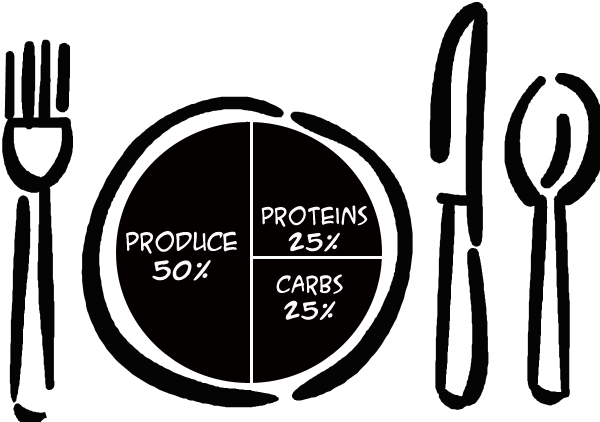 Only 40% of Americans are eating the required 3 servings of fruit per day.  An even more astounding fact is that only 5% of Americans are eating the required 4 – 5 servings of vegetables per day.  90% of Americans are not getting enough potassium in their diet.  In 1920, an average American consumed 3 pounds of cheese per year.  Now, in 2010, an average American consumes 32 pounds of cheese per year.  Poor nutrition, inactivity, obesity, and cancer causing agents in our food account for 80% of all cancer cases and deaths in the U.S.  20 million Americans have diabetes, and that number is expected to double in the next 20 years.  33% of women, and 50% of men, in the United States will be diagnosed with cancer in their lifetimes.  4 out of 10 Americans will be diagnosed with a chronic disease in the next 10 years.
These are depressing statistics, but it's amazing how much control we can have over them.  A diet high in fruits and vegetables, along with maintaining ideal weight, regular exercise and avoidance of excessive alcohol reduces our overall cancer risk by 65%.  Studies show that people who eat salads regularly eat 30% more vegetables.  Women who start a meal with a salad end up eating 30% fewer calories in that meal.  Another important tool is starting out each day with a healthy breakfast.  Paulette Lambert, a registered dietitian and the head of the Wellness Kitchen at the California Health & Longevity Institute, conducted a breakfast workshop, talking about the importance of breakfast, and giving us ways to make our breakfasts healthy and delicious.  Do you think you know what the 4 big reasons for starting your day with a healthy breakfast are?  See if you're right:

The whole event was inspiring, and a good reminder that there is so much that we can be doing to take control of our current and future health.  The first night of the summit we ate dinner at ONYX, a restaurant at the Four Seasons that serves healthy Asian fare.  One of the dishes we were served was a fabulous cabbage slaw.  The slaw was so good that we convinced Chef Masa Shimakawa (head chef at Onyx) to venture out of his busy kitchen and gives us some hints as to what was in the slaw.  He must have been feeling generous since it happened to be his birthday, because he was kind enough to list all of the ingredients in the slaw for us.  I played with the ratios of the ingredients until I got a slaw that tasted like what I remembered Chef Masa's slaw tasted like, and served it as part of our Thanksgiving dinner.  This slaw is a great way to get more fruits and veggies onto your plate.  Not only is it healthy, but it is jam-packed with flavor.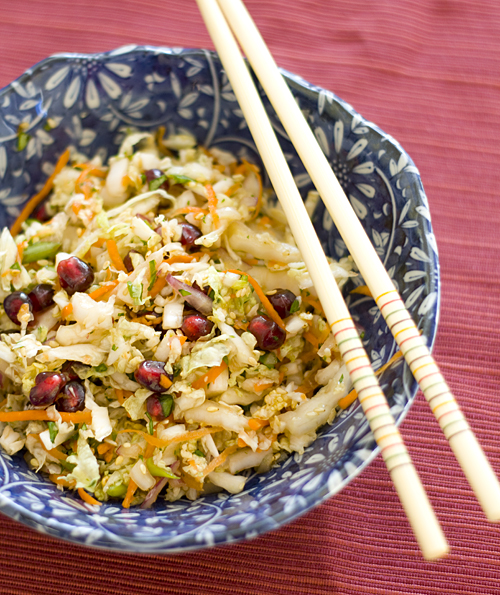 Print This Recipe
Chef Masa's Pomegranate Cabbage Slaw
Adapted from Chef Masa's slaw at the Four Seasons Westlake Village ONYX Restaurant
Makes approximately 12 servings
1 medium head Napa cabbage, finely shredded
1 medium carrot, finely shredded
1/4 red onion, finely chopped
3 scallions, thinly sliced then chopped (white and green parts)
1/4 cup cilantro, minced
2 to 3 tablespoons toasted white sesame seeds
1 1/2 cups fresh pomegranate arils
Dressing:
1/2 cup rice wine vinegar
1/4 cup granulated sugar
2 tablespoons soy sauce
1. Make the dressing: In a small bowl or jar, mix together the dressing ingredients. Set aside.
2. Make the slaw: In a large bowl, toss the cabbage, carrot, red onion, scallions, cilantro, and sesame seeds together. Add the dressing and toss until the slaw is thoroughly coated. Taste and adjust seasonings to taste. Finally, add the pomegranate arils and toss to incorporate. (Pomegranate arils are added last to reduce damage to the arils when tossing the slaw.) Refrigerate until ready to serve.
If you're interested in learning more about Dole's commitment to health and nutrition, Dole's website is filled with tons of information on nutrition and wellness.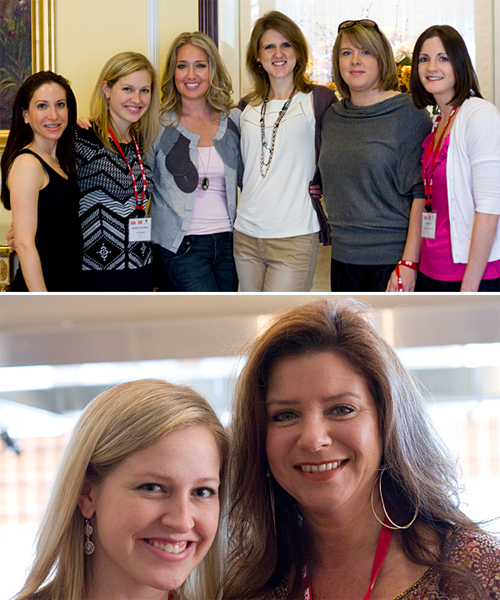 Check out all the awesome bloggers who attended the summit!
* Disclosure: Dole provided the transportation, accomodations, meals, and spa treatments for this trip.