It's day 9 of the 12 Days of Endive!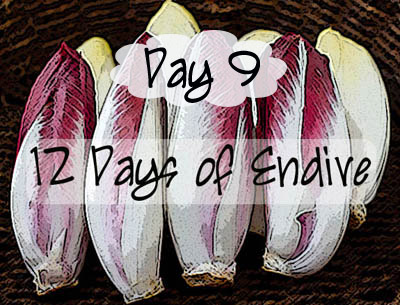 Whether you call it California endive, Belgian endive, Brussels endive, French endive, endive, or witlof, these names are all synonymous for Cichorium endivia, the vegetable that I've been celebrating.  Whatever you call it, endive is rich in vitamins and minerals, especially folate, vitamins A and K, and is also high in fiber. Endive is also low in sodium.  In my mind, with those qualities on hand it is one amazing vegetable, no matter the name.  Though being the California girl that I am, I'm partial to the California variety!
* Disclosure: The 12 of Days of Endive is part of my ongoing work as an OnDiva for Discover Endive. As always, all opinions and thoughts are my own!