You have no idea how excited I've been to hit "Publish" on this post!  This is a little sneak peak about a contest that will be launching this Thursday (October 7th), that ANYONE can participate in (whether you have a blog or not)!  Bella Ninja (aka, Paula of bell'alimento), Salty Ninja (aka, Linda of Salty Seattle), and I (Fuji Ninja!) have banded together to form a dangerous Food Ninja trio with some serious tricks up our sleeves, so get ready for some fun!!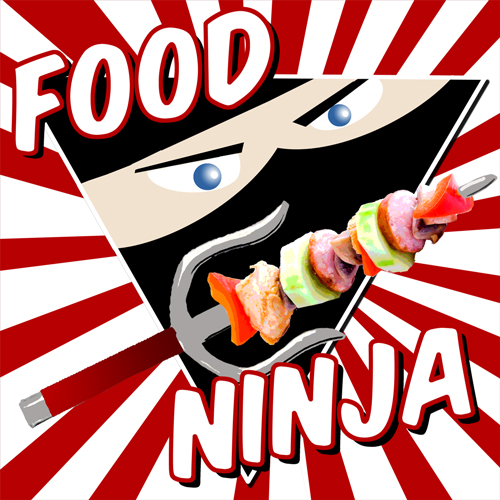 Ok, rewind a couple of weeks ago to when Salty Ninja tweeted about a new Twitter list she was compiling of anyone on Twitter who was a "food ninja".  It was fun to watch the tweets roll in as my fellow tweeps nominated each other for various reasons.  A few days later Mr. Fuji came home and told me a story about one of his co-workers from that day.  Mr. Fuji explained that he had walked by the desk of his co-worker, Mr. E, at the client office they were working at and saw Mr. E eating a bag of Cheetos with a pair of chopsticks.  When Mr. Fuji asked Mr. E why he was eating his Cheetos with chopsticks, Mr. E responded, "I hate getting that cheesy powder all over my fingers!"  Mr. E had also talked to one of the employees at the client about his solution to the cheesy powder problem, and the employee came to him later in the day to ask him if he had an extra pair of chopsticks that she could have so she could eat a bag of Cheetos.  By the end of the story I was laughing so hard I could barely breathe!  Mr. E is a genius!  I tweeted an abbreviated version of the story, because this is just one of those stories that must be shared, and Salty Ninja tweeted back that Mr. E was "definitely a food ninja."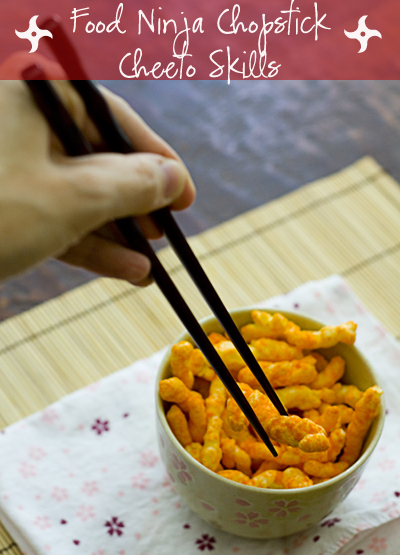 I woke up the next morning thinking more about it and decided that we needed to take that Twitter list a step further and challenge people to show us their Food Ninja skills, because c'mon, I know you've got 'em!  Hey, I can't be the only one to show off embarrass myself by exhibiting my "skills"!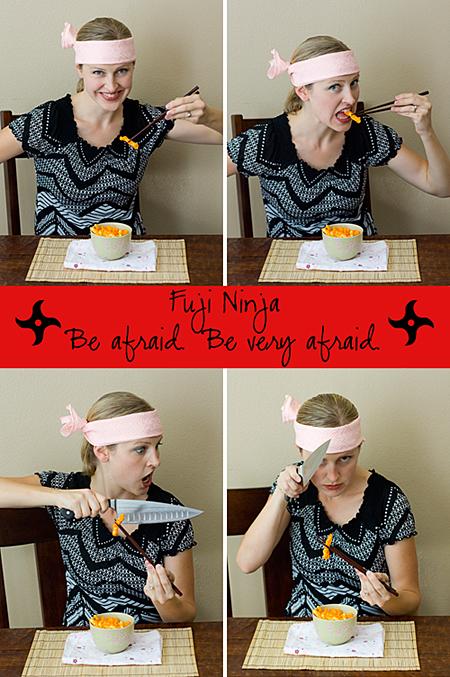 So here's what we're going to do.  Starting Thursday (October 7th, 2010), you will be able to send us pictures, blog posts, videos, recipes, etc. of you exhibiting true food ninja skill.  You DO NOT have to be a blogger to enter—you just have to be a Food Ninja (which I think I've already established should be just about ALL OF YOU)!  You will be able to submit your entries in the following categories:
Ninja Recipe
Ninja Photo
Ninja Video
Ninja Blog Post
Ninja Wildcard (This can be ANYTHING! G0 crazy!)
After 2 weeks of collecting all of your incredible food ninja submissions, we will post a roundup of all of the submissions and open the contest for voting.  That's right—YOU will get to choose the best food ninjas in each of the categories.  If fame and adulation from your adoring fans isn't enough incentive to enter, then maybe the prospect of winning one of the awesome prizes up for grabs will convince you?  That's right, the winner of each category will be receiving an amazing prize!  The prizes are all things that should be in a Food Ninja's arsenal, including but not limited to a Ninja chef's knife and a state-of-the-art Ninja rice cooker.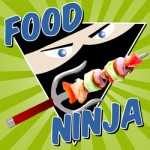 On top of fame, adulation, and amazing prizes, as a special bonus anyone who submits an entry will get to proudly display their Food Ninja status with an awesome Food Ninja badge that we will send you (available in a variety of colors).  So c'mon, come and get your ninja on with us!  This is NOT something that you want to miss out on!
I can't wait to see what you come up with!  Whether it be your best Food Ninja knock-knock joke, a video of you demonstrating an essential Food Ninja technique, your secret family recipe for "Fried Enemy Eyeballs,"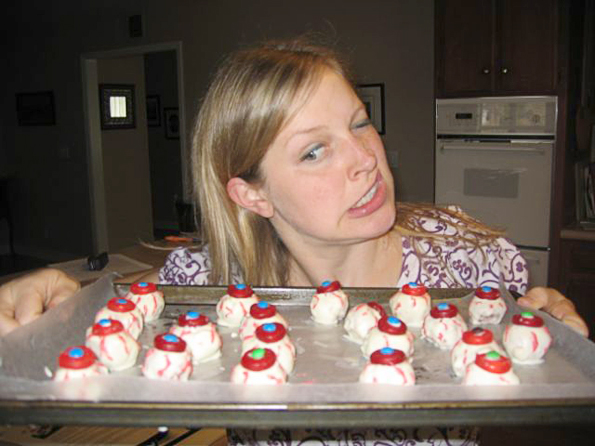 pictures of you in action (think back to this scary knife post of mine),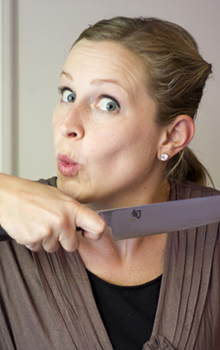 or a story that exhibits your ninja spirit in battle (think back to this post about me eating bugs in Japan),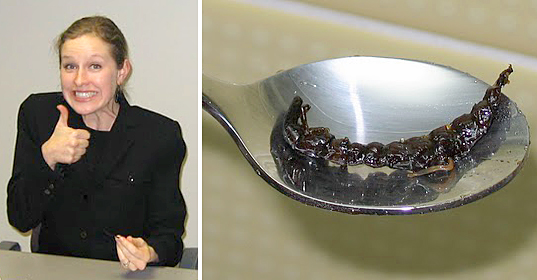 we know that you have something to share!  Your submission can be as silly, funny, or serious as you want to make it.  So get creative, put on those ninja masks, pull out your weapons, and come join in the battle!
So to recap, the contest will start this Thursday, October 7th and run until October 24th.  Voting will take place between October 25th through the 27th, and then we will announce the winners on October 28th.  In order to submit (starting Thursday), send an email with your photo, blog post link, video, recipe, etc. either linked or attached to [email protected].  If you want to stay current on all of the Food Ninja news, you can follow the hashtag #foodninja on Twitter.  Make sure you follow me, Fuji Ninja @fujimama, Paula, the Bella Ninja @bellalimento, and Linda, the Salty Ninja @saltyseattle.  If you're on Twitter, make sure you let us know who you are so that we can add you to our Food Ninja Twitter list!
The "Notorious" Food Ninja Trio:
==================================================
* Pillsbury Crescent Cook Contest Voting:
To vote for me in the Pillsbury Crescent Cook Contest, you have to fill out the entire form below the pictures and set up an account for your vote to count. After registering the first time, you then have to log in for each subsequent vote (log in area is at the top of the page), hit the vote button, then scroll down and hit the "Enter Now" button. You'll know that your vote has been counted if you then get a screen that starts with, "Thank you for entering the My Crescent Wow Sweepstakes!" Thank you so much for your support!!