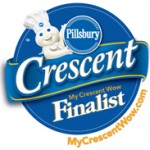 Have you voted yet today? You can vote once every day between now and December 31st! Help me win the title of favorite Crescent Cook and be entered for the chance to win $5,000! (See more voting details at the end of this post.)*
=============================================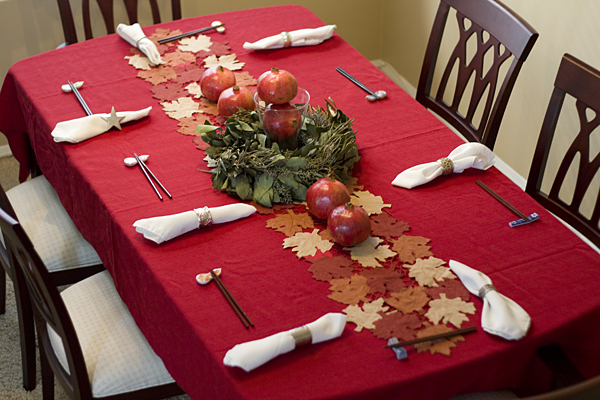 On Saturday I threw a pomegranate harvest dinner at my house for a group of friends.  The food was all Japanese fusion and we had a very fun evening.  But before I tell you about the dinner, I want to tell you how the pomegranate goes from blossom to bottle.  Last month when I went up to Fresno for the POM Wonderful Harvest Tour, I learned all about this process and gained a much greater appreciation for this remarkable fruit.  We visited the POM orchards (18,000 acres of pomegranate trees!) where we learned about the pollination and picking processes.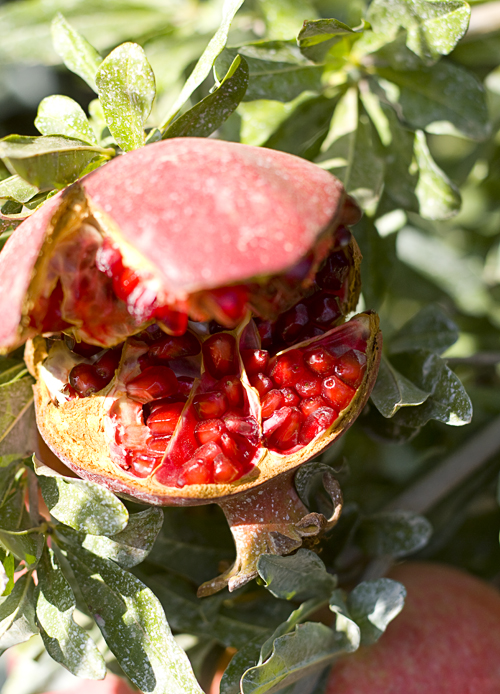 At the POM Fresh Plant in Fresno, we learned about the quality control process where 4 million pomegranates are individually photographed and sorted each day.  Quality control watches for cracks and divets and measures each pomegranate against an ever-changing color chart.  Then the fruit goes through a cleaning process and is sorted again by hand, where workers again watch for defects and sort the fruit by size.  The fruit is then packed into boxes for sale, or sent to a machine that extracts the arils, which are then packaged for sale.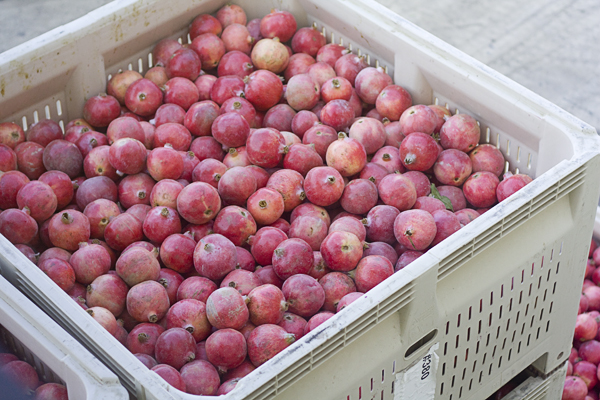 At the POM Fresh Bottling Plant, the fruit chosen for juicing goes through a 3-press process.  After the third press, the juice goes through a rotary sieve which removes any particulates.  then the juice is pasteurized in a process which takes about 30 seconds from start to finish.  The juice is heated to 169 degrees Fahrenheit, just hot enough to kill any bacteria that might be present, and then quickly chilled to 34 degrees Fahrenheit.  At this point, not all of the juice is immediately bottled.  Some of it goes through an evaporation process where extra water is evaporated out to make pure pomegranate concentrate which is then frozen and stored.  When ready to be bottled, the concentrate is thawed, and pure RO (reverse osmosis) water is added to bring it back to its original water content, and the juice goes on to bottling.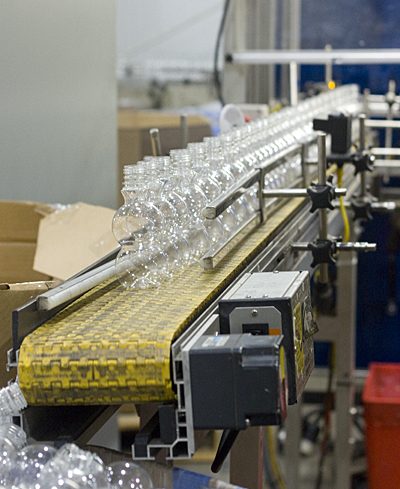 Unlike other juice bottling companies that use a "hot fill" process, POM uses a "cold fill" process where the juice is never reheated after pasteurization.  This is a trickier process because it must be done in an aseptic (sterile environment) to prevent introduction of bacteria into the juice.  Their special aseptic filling machine grabs the neck of sterilized bottles, fills and caps them, all without ever touching the mouth of the bottle.  The filled bottles are then shipped to stores to be bought by us!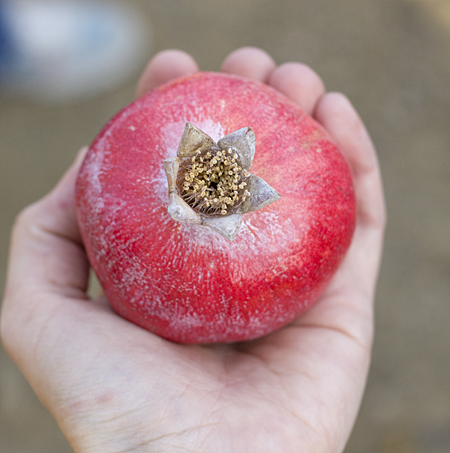 You can imagine that the orchards and POM Plant are extremely busy during the six week harvest period in fall.  To learn a bit more about the process and see what the orchards and plants are like, watch my video which will take you from blossom to bottle:
==================================================
* Pillsbury Crescent Cook Contest Voting:
To vote for me in the Pillsbury Crescent Cook Contest, you have to fill out the entire form below the pictures and set up an account for your vote to count. After registering the first time, you then have to log in for each subsequent vote (log in area is at the top of the page), hit the vote button, then scroll down and hit the "Enter Now" button. You'll know that your vote has been counted if you then get a screen that starts with, "Thank you for entering the My Crescent Wow Sweepstakes!" Thank you so much for your support!!