Here are the random bites that have been happening in the Fuji family over the past week!
1. Last weekend was a busy weekend for our family.  On Friday night Mr. Fuji and the girls went on a Daddy-Daughter Campout at Lake Skinner with our church congregation.  It was an odd night for me, because it's not often that I am home alone without either of my kids or my husband.  In fact, I can't remember the last time that happened!  They had a blast and came home smelling like campfire.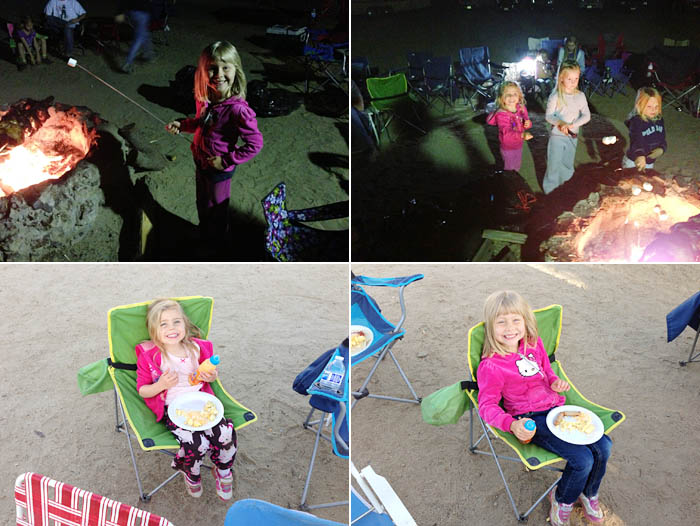 As soon as they got home and bathed, we turned around and drove north several hours to Oxnard, California, where we spent the day roaming the strawberry fields with the California Strawberry Commission. (You'll be hearing more about that next week!)  The weekend was so jam packed that by the time Sunday rolled around, I felt like we had already done the weekend three times over!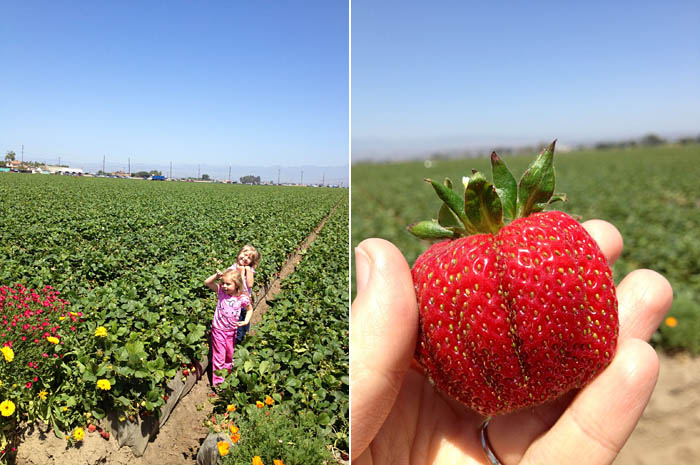 2. On Sunday I got a craving for cinnamon rolls, so I whipped up a quick batch.  Watching the girls watch the cinnamon rolls in the oven was hilarious.  I can totally get on board with this kind of TV entertainment!  Cinnamon roll Sunday has a certain ring to it, don't you think?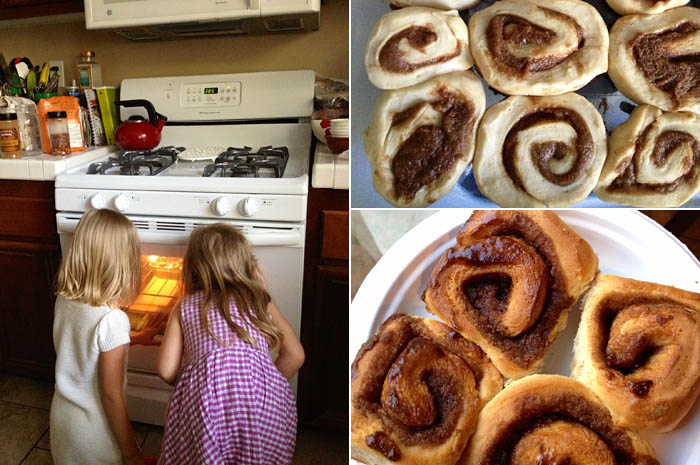 3. We had several super warm days during the week, so one day I hooked the hose up to a water toy and the girls spent hours in the backyard playing in the water.  My lawn was temporarily renamed Lake Fuji.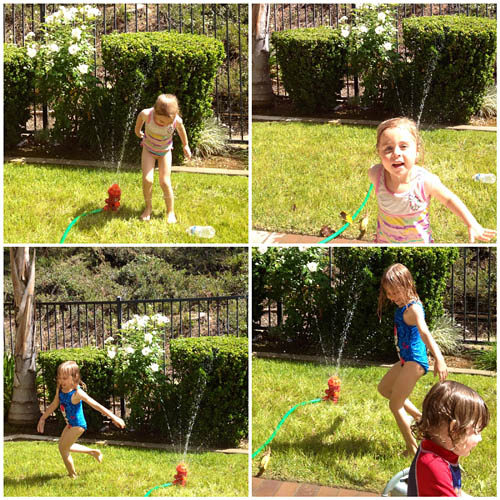 4. If you don't have Nancy Hachisu's book, Japanese Farm Food, you need it.  I have made so many of the recipes out of it, and every single one is amazing.  This week we feasted on her recipe for Chicken Salad with Sesame Miso Vinaigrette.  I used an organic barley miso paste from Ohsawa that Nancy introduced me to that is now my favorite miso paste.  It's full of flavor—absolutely divine!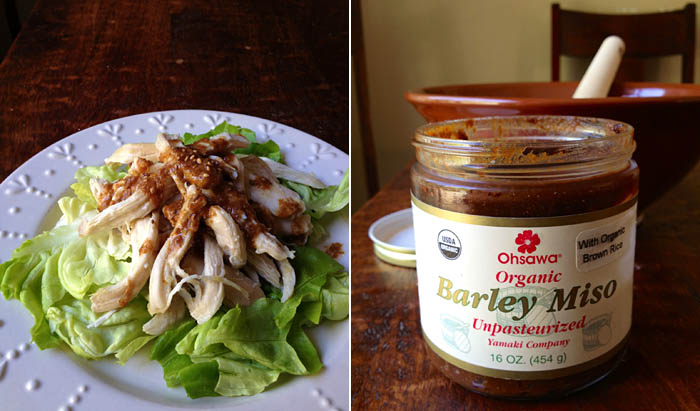 5. Mimi Avocado, my avocado sister, has been posting the most gorgeous "Avocado Toast" breakfasts every day on Instagram.  I finally couldn't take it anymore and had to copy her one morning this week.  I highly recommend jumping on board.  Plus, who doesn't love an excuse to play with their food?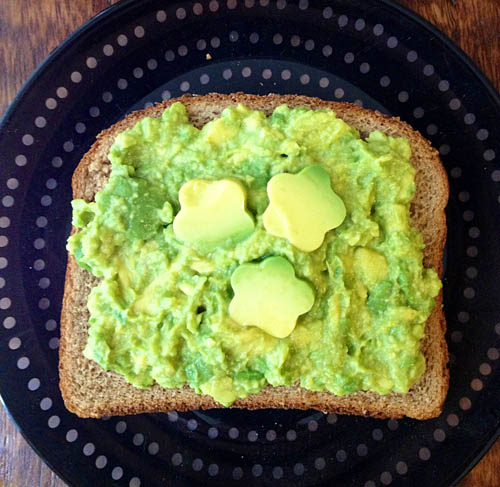 6. I've started packing snacks for the days that we go to the park.  Wednesdays are shortened school days for Squirrel, so this past Wednesday I packed a whole picnic lunch instead of a snack.  I've been looking for a good insulated bag to carry food to the park in, and recently found this cute one made by Igloo.  It's a bit on the small side for a full picnic lunch for 3 people, but it works!  I'm also loving this new bento box that I just got from Bentgo, though it's a bit on the large side to pack for Squirrel's daily bento lunches.  For our picnic lunch I filled it with mini onigiri and Japanese potato salad, with a container of fresh California strawberries on the side.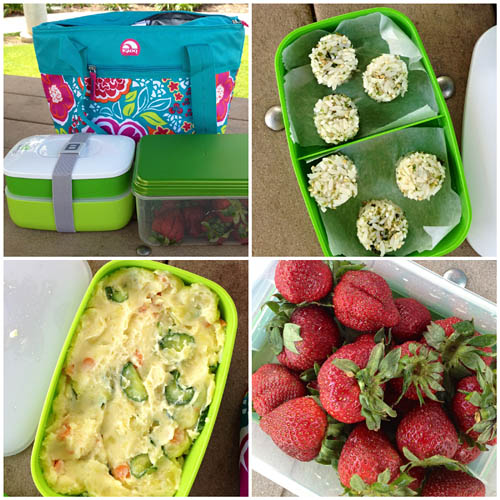 Here's to a great weekend and another great week!