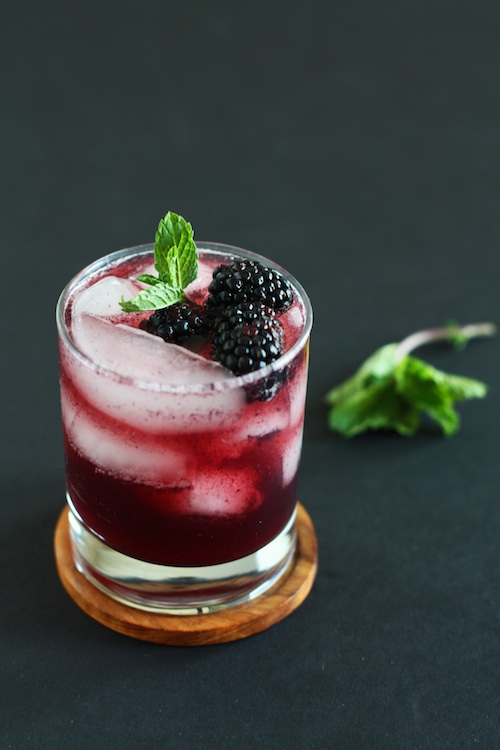 A drink sporting beautiful tart blackberries with hints of honey, lemon, and vanilla?  Thoughts of this drink made me weak in the knees when today's guest mixologist proposed it.  Rachael White is a force to be reckoned with, and when I found out she had started a new blog, I thought maybe she would be interesting in sharing some of her talent with you so that we could promote her new site—Set the Table.  I've "known" Rachael for a long time online, but have yet to meet her in person—an issue that must be remedied sometime in the near future.  Until then, I'll have to settle for enjoying her beautiful photography and fabulous recipes.  Thanks Rachael!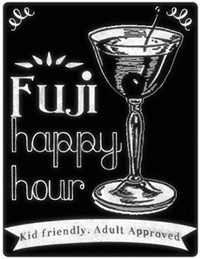 ———————————————–
Before I get into this simply delicious mocktail, I want to say thanks to the lovely and talented Rachael for giving me the opportunity to guest post on La Fuji Mama. She's been so encouraging since I started Tokyo Terrace way back in 2009 and has continued to pump me up now that I've started my new blog, Set the Table. Plus, we have the same name, have both lived in Tokyo, and had babies there with the same doctor. Um, small world, yes?
Ok, on to this lovely mocktail!
I don't do a ton of baking. But when I do, one of my favorite moments, aside from licking the spatula, obviously, is when I get to open up the vanilla extract. I take a long, deep breath and enjoy the sensual scent before adding it to my mixing bowl. There is something about this simple ingredient that always brings me comfort. You might be scratching your head wondering where I'm going with all this baking talk when this post is clearly about a beverage. Well, I was pondering the wonders of vanilla extract when I realized it would be perfect used in a drink. It brings such a warm, lovely flavor to baked goods, why couldn't it do the same mixed with some fruit and bubbles?
Pairing vanilla with tart blackberries softens the overall flavor, making their juice taste more sophisticated than what you mind find bottled on the shelf in the grocery store. After all, just because a drink doesn't have alcohol doesn't mean it can't be unique and classy. For this mocktail, I've taken beautiful, plump blackberries and muddled them with honey, lemon juice and a touch of vanilla extract. Then, the juice that is left gets poured over ice and topped with light, bubbly club soda.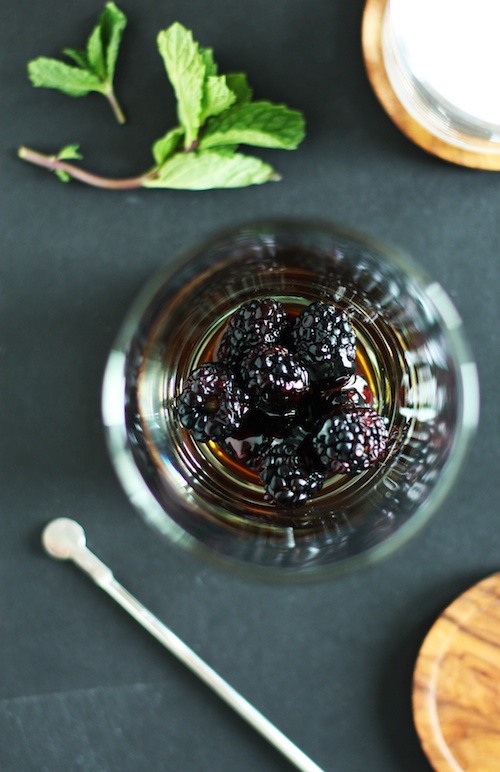 I wish I would have had something this delicious to sip when I was pregnant with my son. It took a lot of effort to find drinks that were alcohol free without being overly sweet or annoyingly boring. The balance of flavors in this mocktail are perfect; not too sweet, yet full of fun flavors that will make any party (or weeknight) feel more festive. You could of course use vanilla beans instead of extract, but to be honest I don't always have that on hand. You can also substitute the blackberries with another fruit that you happen to have in your fridge. Strawberries, raspberries, even cantaloupe would be wonderful options.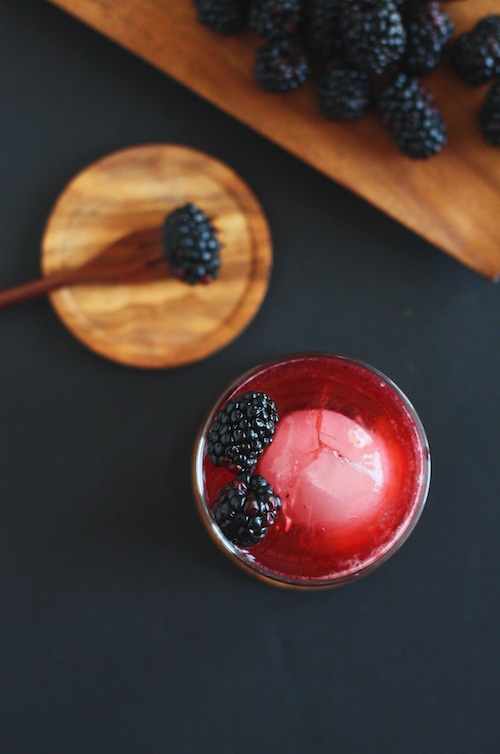 Print This Recipe
Note: I got the inspiration and method for the recipe from this Blackberry on Rye cocktail over at
Honestly YUM
.
Blackberry Vanilla Mockail
Recipe courtesy of Rachael White, of Set the Table
Makes 1 serving
1/3 cup fresh blackberries
Juice from 1/2 a lemon
1/4 teaspoon vanilla extract
1/2 teaspoon honey
Club Soda or Sparking Water
In the bottom of a glass or cocktail shaker, use the back of a spoon or a muddler to muddle the blackberries with the lemon juice, vanilla, honey, and a splash of the club soda. Pour the mixture through a fine mesh strainer and then again through a coffee filter to get the liquid nice and clean. After straining the liquid, transfer it to a cocktail glass filled with ice and fill the remainder of the glass with club soda or sparkling water. Garnish with some fresh blackberries and mint leaves.
—————————————————————————————-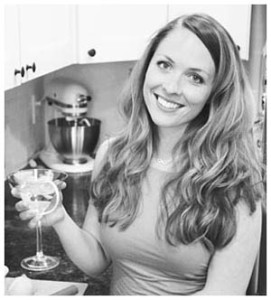 Rachael White is the author of the blogs Set the Table and Tokyo Terrace. After four years of living, eating, and entertaining in Tokyo, Japan, she and her family have relocated to Denver, Colorado. At Set the Table, Rachael's new food blog, you'll find recipes that prove over and over that no matter who you're with or where you are, gathering around the table to share a meal with family and friends can make you feel right at home. You can follow Rachael on Twitter, Facebook, and Instagram.