1. Last weekend we took the girls to see the movie The Croods.  Have you seen it?  We loved it.  Mr. Fuji and I were laughing right along with the girls the whole time.  Afterwards we went outside the theater where there's a huge fountain, and the girls insisted on stopping so they could sit on its edge.  If they hadn't, we would have just walked to the car and driven home.  I'm so grateful for my kids.  They remind me to stop and appreciate the details in life.  As an adult it's all to easy to rush from point A to point B and on to point C.  Sometimes I forget that there are infinite points in between!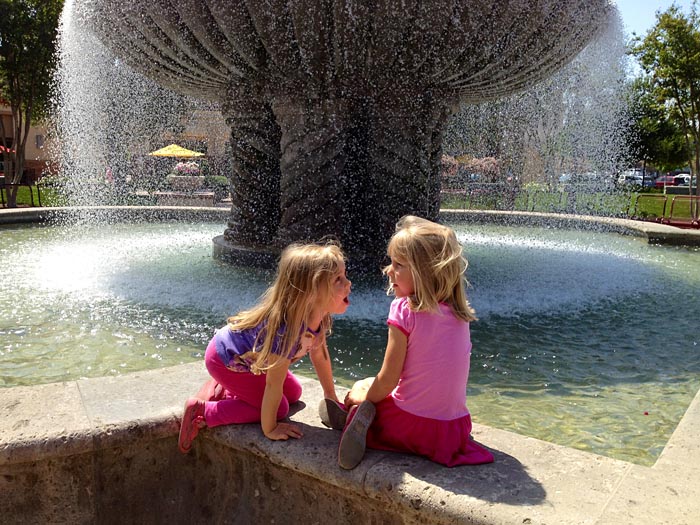 2. I've always been a chilihead.  I love anything spicy and my heat tolerance seems to know no bounds.  Mr. Fuji and I went to Cancun last month to celebrate our wedding anniversary and I came back hooked on El Yucateco's Habanero hot sauces.  They have fantastic flavor!
3. We have always loved Eric Carle's books.  Squirrel is now obssessed with The Very Hungry Caterpillar due to her kindergarten class doing a big unit on his books.  She spent several hours painting Eric Carle-esque pictures during the week.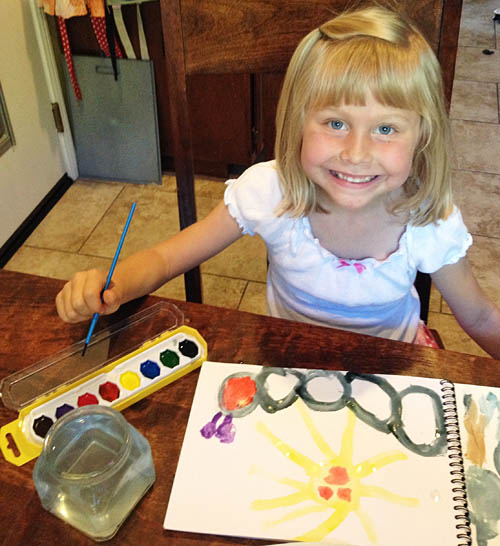 I decided I'd give her a little surprise and packed a The Very Hungry Caterpillar inspired bento for school on Wednesday.  I created the caterpillar using sliced cucumbers, a plum tomato, and cut pieces of seaweed on a bed of rice.  The flowers are cut from sliced cheddar cheese.  She's already begging for another one, so I'll have to dream up some new scenes to surprise her with next week.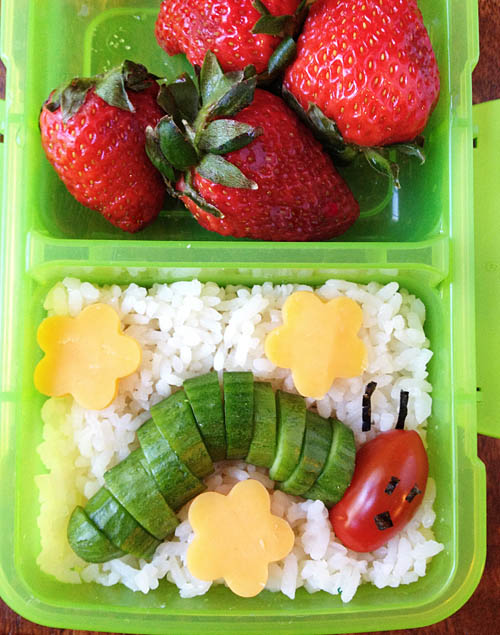 4. We went from 50-degree temperatures to the 80s this week.  80 degrees with bright sunshine feels a lot warmer than it actually is with that kind of temperature swing.  Yesterday when we were at the park the ice cream truck came swinging by, which I was prepared for.  I had grabbed a bunch of loose change, figuring I'd grab some fruit popsicles as a special treat.  A word to the wise: If you intend to get fruit popsicles for your kids, don't let them come with you to the ice cream truck window and see the colorful assortment of everything but fruit popsicles.  (I know, I know, it was a "duh!" moment.)  I think all of this sunshine has addled my brain, because we walked away with very unnaturally colored blue popsicles that turned the kids' mouths a delightful shade of blueberry and took 30 minutes of bath time to erase.